The Importance Of High-Quality Door Hardware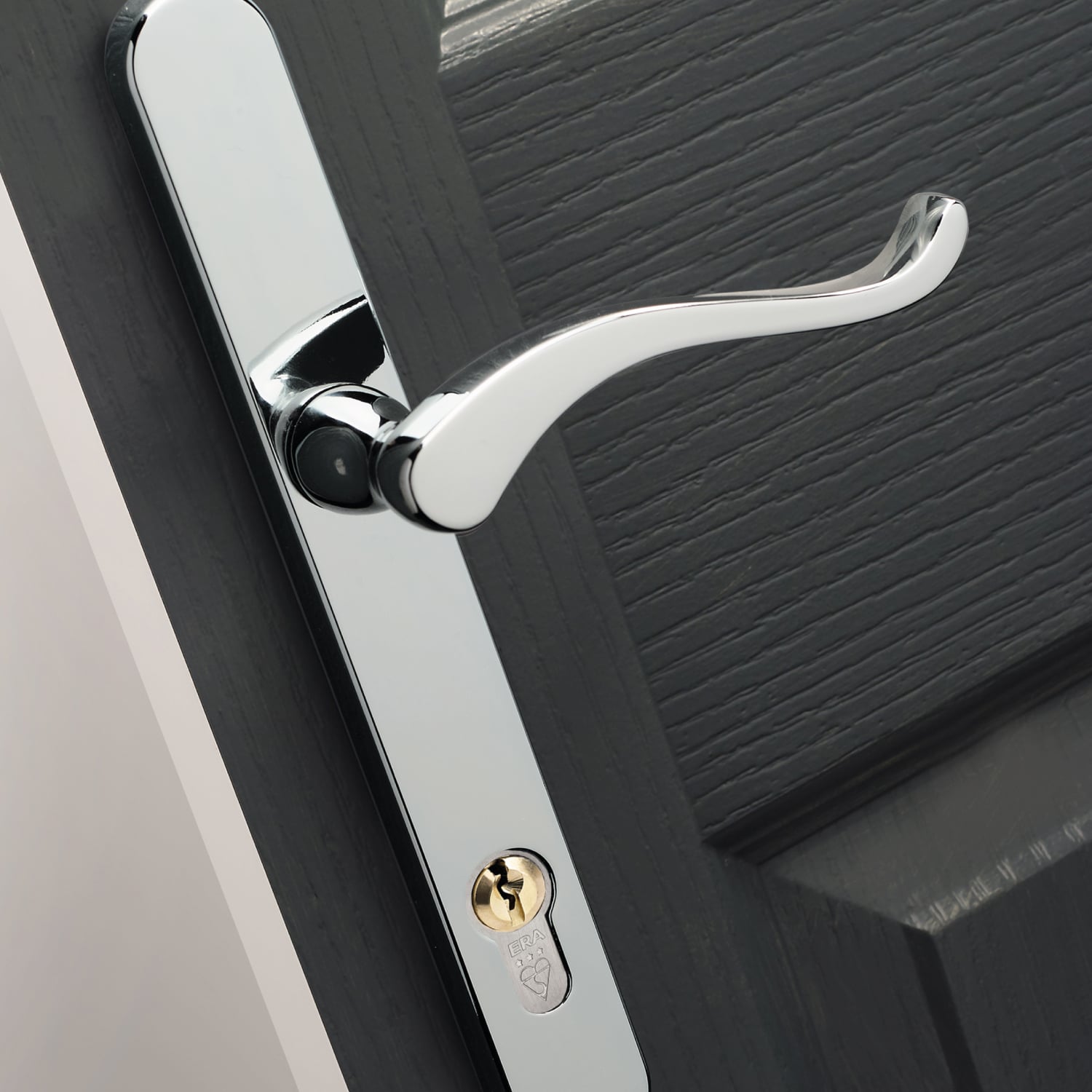 Whether replacing an existing door handle or installing a new one, choosing high-quality ERA door locks is essential to provide the security and functionality you need. We offer a wide selection of external ERA door hardware designed for durability and ease of installation.
If you are looking for a new exterior door handle, there are several key factors to consider. First, select a lock suitable for your particular type of door: wood, metal, PVC, or composite. Your ERA door handle should also withstand regular wear and tear and harsh weather conditions such as rain and snow.
Choosing a professional locksmith to install your ERA door handle properly is also essential. This can help ensure that your lock operates smoothly and securely while providing optimal peace of mind for you and your family.
Whether you are looking to upgrade the security of your home or want a reliable external ERA door handle for curb appeal, be sure to shop our selection today. With a wide range of options available at affordable prices, there is sure to be an ERA lock that fits your needs and budget perfectly.
DIY Installation Guide For External ERA Door Locks And Handles
If you consider installing an ERA door lock on your own, here are essential installation tips: 
Determine where to install your ERA door lock and remove existing door hardware, such as old or broken locks. You will also want to look at the door size to know the thickness and what materials and tools are needed to install.

Measure the height and width of the area where you will be installing your ERA door lock. You will also need to measure the door handle to purchase an appropriately sized lock.

Take care when removing the ERA lock from its packaging, ensuring to keep all parts safely stored together for assembly later on. Ensure all the pieces are there before starting the project. Contact the customer service department if something is missing.

Once your ERA lock is unpacked, measure the distance between the centre of the keyhole to the middle of the spindle hole. You will also have to measure the centre of the bottom screw hole to the centre of the top hole for accuracy. It is critical to measure the backplate for length, width, and thickness. Begin by lining up the outer handle with the hole where it is installed in the door frame or wall surface. If appropriate for your particular ERA model, use a level to ensure it is even and consistent in positioning before securing with screws or adhesive tape.

Next, insert the ERA locking mechanism into the space provided on the inside of the door handle. It should fit snugly and not be able to move around too much once it is in place. If necessary, you can use a few drops of glue or adhesive to secure it further.

Finally, check that the ERA lock is working properly by trying it yourself before reattaching any external trim or finishes to your door. These steps should ensure that your ERA door lock is installed correctly and provide you with optimal security for your home or business premises.
If you have any ERA locksmith or installation questions, hire a professional for assistance to ensure your ERA lock's proper operation and function.
Door Handle Installation Tips
The lock and the door handle are the two primary components of a door. Both need to be appropriately installed to get the best service out of each. Below are some added tips to keep in mind when dealing with ERA door handles and how they fit.
When selecting an ERA door handle, choose a suitable model for your type of door that can withstand regular wear and tear.

For the best results, it is essential to work with a professional locksmith who can properly install your ERA door handle for optimal security and performance.

To ensure that your ERA lock operates smoothly and securely, be sure to measure all dimensions carefully before installing, taking care not to misalign any parts or damage the lock during the process.

Once your ERA lock is installed, test its function by trying it out yourself before attaching any external finishes or trim pieces to your door. Taking these steps will help ensure that you are satisfied with your ERA door handle and that it provides optimal security for your home or business.
Why Contact A Locksmith To Fit An External ERA Door Lock?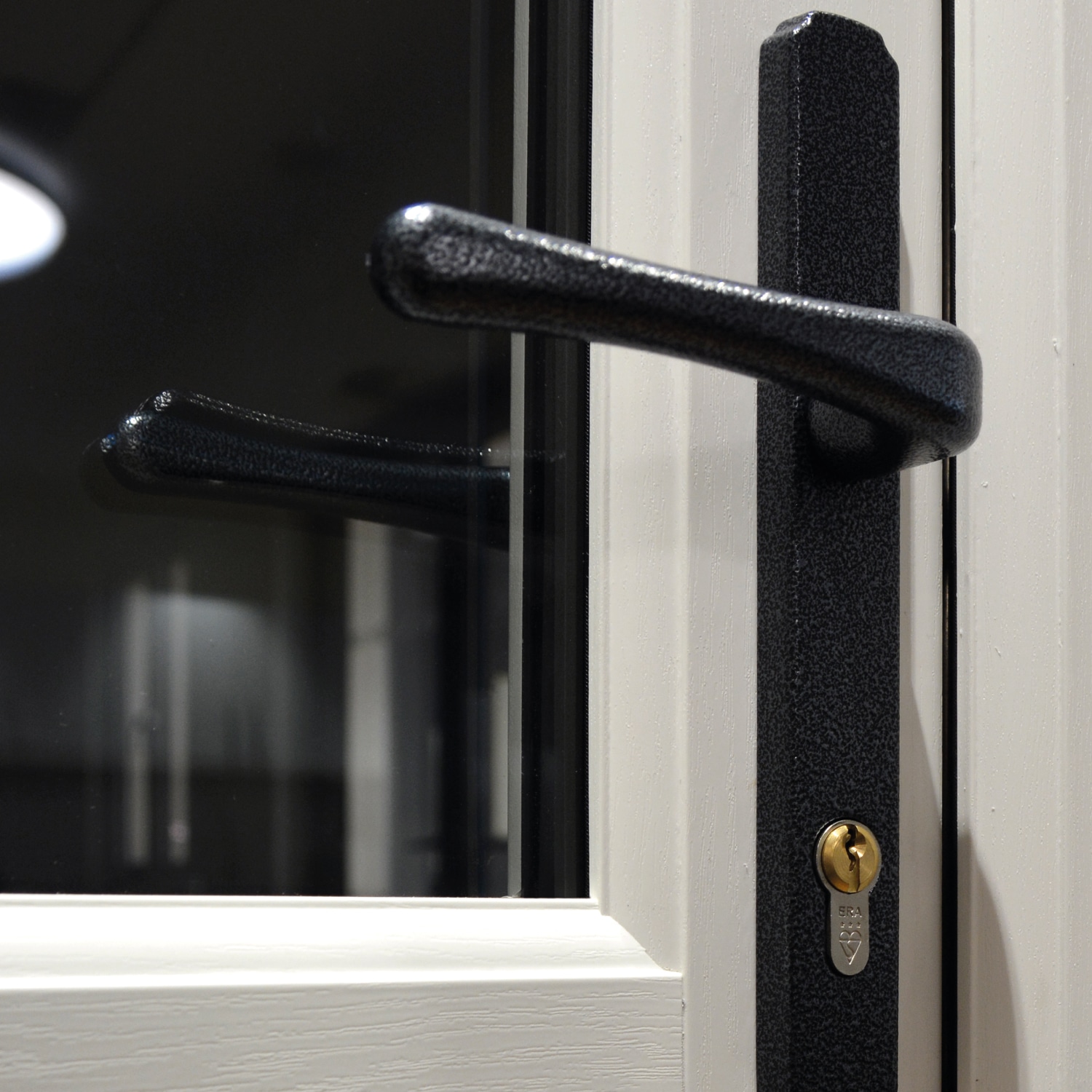 ERA door locks are leaders in door hardware and require precise installation to ensure security. Here are a few reasons why it's always best to contact a certified locksmith when you need an ERA door lock fitted:
Locksmiths have the training, tools, and expertise needed to correctly install ERA door locks, ensuring that they work correctly and provide optimal security for your home or business.

Locksmiths can also advise you on the best type of ERA lock to choose for your particular needs, taking into account factors such as door type and size.

If you try to install an ERA door lock yourself and something goes wrong, you may void your warranty or cause further damage to the lock. By working with a professional locksmith, you can rest assured that your ERA lock will be installed correctly and operate smoothly for years to come.
How Can London Locksmith 24/7 Help You?
Our locksmiths can assist you with your needs, whether for ERA door locks or any other brand. London Locksmith 24/7 is here to help you in emergencies and other lock-related issues such as break-ins,  damaged locks, or when you lock yourself out of your home, car, or business.
ERA door locks are some of the most common locks that we service. ERA is a trusted name for security, so we are experts in ERA door handle installation and deadbolt installation. We can also help with locked ERA doors, ERA window locks, and ERA safes. No matter what your ERA lock needs may be, our team of certified locksmiths are here to help.
Another reason you may need a locksmith is when there is a burglary. If you have been a victim of burglary, our locksmiths can help you repair the damage and restore your home or business to its original security. We can help with smart locks and security camera systems for your home or business.
Perhaps for a business, a business may have the same locks for an extended period. There is no telling how many people with keys to a company may decide to go and sneak a duplicate key to break in later. Our services also provide lock change-outs, so there is no need to worry if an employee leaves or is terminated or if they will come back to damage or steal from the company. We can replace all locks from the front to the back and every office door.
We also install doors and windows and work with the locks installed for added security. If a business expands, it will need new locks for the new doors installed. Our locksmiths are here to get the job done quickly and efficiently if a window needs to be replaced or a new one installed in an office.
There are other ways of helping with the cost of our services as well. We offer savings coupons on our website. We will take good care of you, your home, your business, and your vehicle.
Contact London Locksmith 24/7 Today!
If you are looking for assistance with ERA door locks or any other lock needs, contact us at London Locksmith 24/7 for a free consultation and quote. Our team of experienced professionals is standing by to help you with all your lock needs, from ERA locks to emergency lockouts and everything! We offer 24/7 service so that we can be there when you need us most. If you have any questions about ERA door locks or other lock-related issues, please don't hesitate to contact us today. All of our information is on our webpage. We are always happy to help! Let us help ensure the security of your home or business with our professional ERA locksmith services today!