SMART LOCKS FOR YOUR HOME & OFFICE
Door Entry Systems for Controlled Entry and Protection of your Property




Compatible with a range of readers
We supply and fit a wide range of market leading Smart Locks, protecting all types of Domestic and Commercial properties in London
Do you live in a flat or apartment and want the convenience and security of allowing people into the building without having to descend flights of stairs? Perhaps you would like the added protection of being able to see who is visiting your home or business without opening your front door or coming face to face with them? Do you require an access solution for your unmanned reception area or gate? A wireless door entry system can give you peace of mind and is a convenient way to permit access to your property.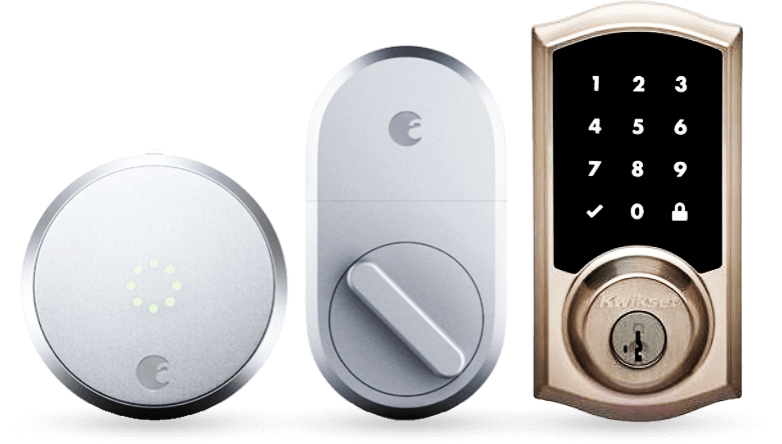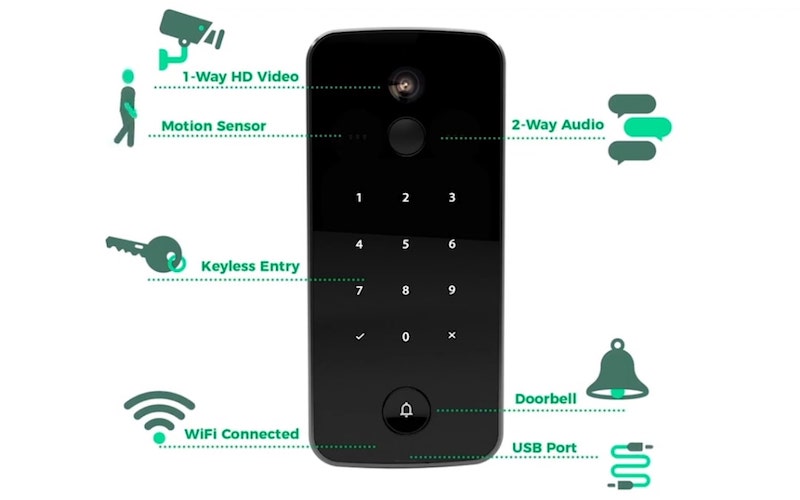 Door entry systems operate as either audio or video systems. An audio door entry system allows you to speak to the caller before either letting them in or releasing the door remotely via an electronic release mechanism. A video entry system operates in the same way but has the added security of allowing you to see an image of the caller.
Multi handsets can be provided for door entry systems. This allows for greater flexibility and ease of use. So for example, you may choose to have a handset in the bedroom, living room and garage, or you may find it convenient to have the option of using a handset in different areas of your business premises.
All of the door entry systems provided by Lock Services London Ltd operate with either push buttons or touch screens, and they can be provided with standard, modular or bespoke front panels.
Established in 1994, Lock Services London Ltd is one of London's longest serving security companies. We design and install door entry systems to suit specific needs. From single access point phone entry systems with an electric release to a multi door, multi handset system that integrates with existing security, Lock Services London Ltd have everything covered.
Wireless Door Entry Systems to meet Every Need, Every Situation
Whether you are looking to protect your home or your business with a simple door entry system or if you would prefer something that is more sophisticated, Lock Services London Ltd offers a comprehensive service to meet every need and situation. We offer a range of tailored door entry systems for domestic residences as well as commercial and larger properties.
Installation / Servicing & Maintenance
Our Engineers are fully experienced in working with all major brands including: Videx, BPT, Comelit, Bticino, Aiphone and Paxton to name but a few. We design, install and maintain a wide variety on market leading systems keeping your Home or Business Safe and Secure.
An Electronic Keypad with Coded Access can provide you with the freedom to secure entry to your property without the need for a key.
Whether it be single / multiple doors, entrance gates, or side gate, a keypad is the most cost effective and simplest method, providing you with complete control.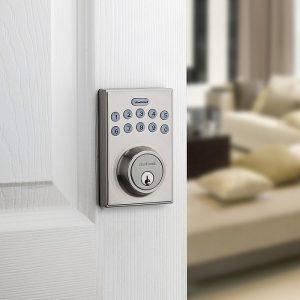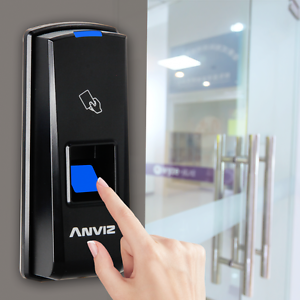 Biometric Fingerprint Reader Access
Our Biometric Fingerprint readers are high performance terminals with a patented live and fake fingerprint detection system as well as being approved for UK Government use with CPNI. 
Our terminals are able to operate as a complete standalone device or in conjunction with most third party Access Control systems using the built in Wiegand interface. They can also be supplied as surface or flush mount, dependant on site survey.
Residential Access Control Systems
We provide you and your residents with complete peace of mind. Our residential access control and door entry systems are designed to only allow access for residents and their guests, either via audio or audio/visual entry. These systems are perfect for where landlords and building owners want complete control over who enters and leaves the property.

Once we have installed your new access control system, one of our helpful and friendly engineers will fully demonstrate the system and show you how easy it is to use effectively.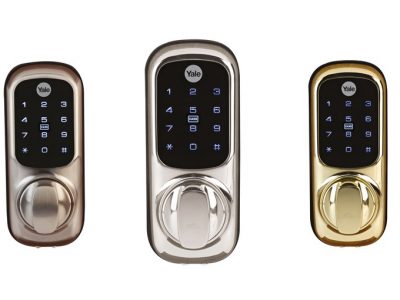 CALL US NOW, Free Estimate Costs.