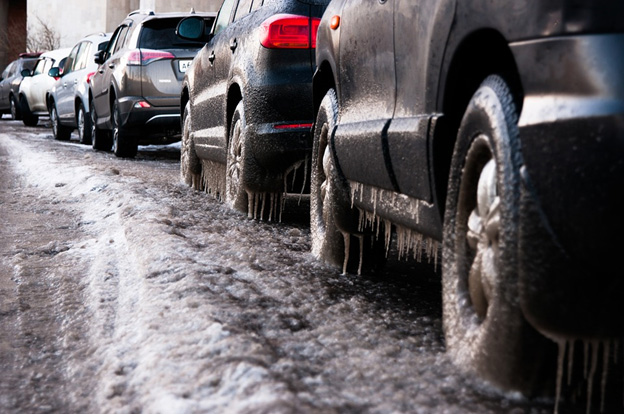 If you've ever been locked out of your car or home in the freezing cold you understand the pain of a frozen lock. Freezing weather can often cause your locks to freeze up and your faced with the decision of whether or not you should take measures to thaw the lock yourself or call a professional.
Sometimes, all it needs is a small amount of water. Your car may be exposed to low temperatures for a bit too long, or maybe your home lock fell victim to the freezing temperatures. But the question of how to thaw a frozen lock is complex. You don't want to damage it further, but you need to get to warmth soon.
These are the do's and don'ts of thawing a frozen lock.
Hot Water Should Be Able to Help, Right?
Well, yes and no.
The first thought that occurs to many people is to thaw the lock with warm water. This common-sense technique does the trick, but it's not really a long-term solution. Not only will boiling water damage your lock, but it will also freeze it as it cools down.
Don't lose hope though, as there is another, less obvious solution.
Try Hand Sanitizer
To keep your hands germ-free, hand sanitizers rely on a special formula that includes isopropanol alcohol and ethanol. How can they help you with your frozen lock, you ask? Well, these hand sanitizer ingredients also lower the freezing point of water, which actually makes them strong ice-melters too.
And chances are, you already carry a hand sanitizer in your briefcase or purse.
Approach with Caution, Handle with Care
Take the sanitizer out, put a drop or two on your hands, and then use it to coat the key. Approach the lock with caution and handle the situation with care. Don't use force, but insert the key gently and wiggle it around until it slides in. You do not want to break it!
The worst thing that can happen to you on a cold winter morning is to break your key inside the lock. So, be patient and wait for 30 seconds or so for the alcohol to melt the ice. Then just turn the key – again, slowly and gently – and shake off that snow as you start the engine and turn on the heat.
If you're locked out of your vehicle or home and are in need of emergency locksmith services, contact the expert locksmiths today!