Home security is one of the number one concerns of both homeowners and landlords. The best way to ensure the safety of your home or rental property is with superior door locks. Consumers trust London Locksmith's era lock replacement to have the safest window and door locks to assure their property is secure. 
There are several reasons for wanting to change the locks on your doors or windows. Maybe you are moving into a new property, or your keys got stolen. Whatever your reasons are, upgraded locks can add an extra layer of safety. 
How To Avoid A Break-In
The threat of a break-in to your home or rental property is something all property owners fear most. You want to ensure the security of your family and tenants is not compromised. To do this, all the old locks should be routinely replaced with new ones.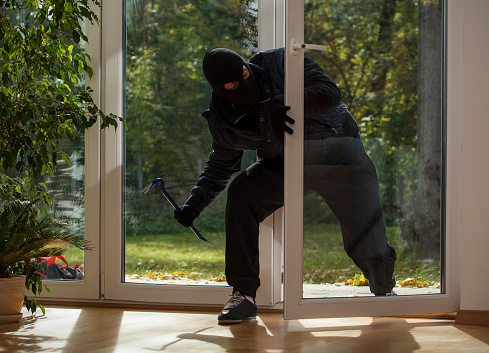 Whether simply upgrading current locks or adding a few padlocks, ERA lock replacement is the solution to preventing break-ins. There are so many varieties of padlocks and locks available to match the levels of security you require. 
You Are Moving Into A New Property
If you are moving into a new property, you should replace all existing window and door locks. Even if no one lived in the home before your family, you don't know how many keys were made. ERA lock replacement provides peace of mind in knowing there are no extra keys to your home. We can install new doors and window locks throughout your new home. 
When Tenants Are Moving Out
Being a landlord can be difficult. Sometimes tenants do not pay the rent, and you have to evict them. In these cases, you will be forced to change all the locks. Even if the tenants left on good terms, it is still good to change all door locks. 
Other times you might consider changing the door locks is during the end of a relationship. Mainly if it's a nasty divorce or separation, ERA home security by London Locksmith can ensure your home is safe and secure.  
Any time there is a change in occupants at your home, you need new keys and locks made. The more sets of keys you have are an open invitation for a break-in or other crime. Hire a professional, such as ERA lock replacement, to ensure the security of your home and loved ones. 
Normal Wear And Tear
Over time, everything begins to wear out and deteriorate. The locks on your doors and windows are no different. When door locks start to show signs of deterioration and weakness, it is time for an upgrade. An ERA home security lock upgrade can do this for you. After all, these upgraded locks can add an extra layer of safety to your home or rental.  
Failure to upgrade locks with wear and tear can compromise not only your property but also your safety. To prevent break-ins and deter potential robbers, install new locks and padlocks at the first sign of worn-out locks. 
What If Your Keys Get Lost or Stolen?
One of the scariest scenarios is if your keys should get lost or stolen. The first image that comes to mind is they will wind up in the wrong hands. If this happens, you will need to remedy the situation rapidly and get them replaced. All the locks in your home will need to be replaced to ensure the safety of your property.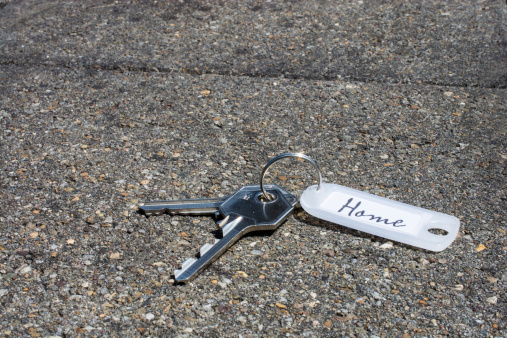 If losing your keys seems to be a regular occurrence for you, you might want to consider a smart lock. London Locksmith can help with the ERA home security upgrade to ensure your security system and replace all door locks with smart lock technology. The smart lock was created to enhance the home security system. This type of lock system eliminates the need for a key. This locking system is ideal for the person who constantly loses their keys. When you have a smart lock security system installed, you are not only protecting your property but advancing the aesthetics.  
Providing A Flexible Solution To The Elderly & People With Disabilities
A home security system guards against burglars and other criminals. However, it can also monitor one's medical problem and aid in giving a disabled or older person more independence. 
Not intending to impose upon an elderly loved one's privacy and dignity can be challenging when setting up a system. Yet, at the same time, we want to ensure they are taken care of should an accident happen. 
Installing door and window locks are essential to the protection of a home and property. However, for a disabled or elderly family member, there needs to be a system configured to allow emergency personnel inside. Our experts at London Locksmith 24h can install medical alert alarms and other sensors which vary from the standard system. This permits the person to request assistance and family and caregivers' accessibility to the system. 
Some of these flexible solutions for people with disabilities include motion detectors and window and door contacts. In addition, setting up sensors for life safety is also essential and additional devices for improved medical performance. One of these key 
The sensors and equipment used with a medical alert alarm system will be slightly different from a standard security system. Sure, you can still have regular security sensors, such as door and window contacts and motion detectors. You will probably also want to set up some life-safety sensors as well. 
But you will need to add some key devices so that the system achieves medical functionality as well; One very important device is called a "panic switch." This button allows the user to contact emergency services should they suffer a medical emergency—anything from a slip and fall accident to an impending heart attack or stroke. The installation of a panic switch can mean life or death to a person who is disabled or elderly. As we are aware, each minute that ticks by lowers the odds of survival in an emergency. With this medical alert system installed, your loved ones will have the ability to call for help when they are in need. While at the same time, their privacy and dignity remain intact. 
You can even inquire with an ERA lock replacement representative at London Locksmith 24h about a wearable panic switch. This device is worn under the person's clothing and is easily accessible at all times. This type of unit is handy when they are not within reach of their cell phone. You can even get one that is resistant to water damage and may be worn while bathing. However, since these devices are wireless, you will need to ensure wifi is available when the system is installed. 
What If You Get Locked Out?
Ever been in a hurry and rushing out the door? You are loading the car to head out for the day, and you lock the door behind you. There's only one problem with this scenario– the house keys are inside the house! 
When you find yourself in this situation, you need the assistance of qualified locksmith service. London Locksmith 24h has a locksmith service to help you. We can help you get back inside your home (or office). 
In addition, if you have lost your house/office keys, our locksmith services can make replacement keys. We can also create an emergency door opening, so you will never find yourself locked out (or in). 
If you are not the legal property owner, you must get their permission first when changing door locks. 
Who Can Help You Replace Your Locks?
When you need help to replace door locks, ERA home security has a complete network of installers. These lock installers offer every customer the peace of mind they need for all their properties. It doesn't matter if you want traditional locks installed or a modern system complete with smart alarms. If it's security you require, we can provide it. 
We know it can be hard to decide what is the best solution for your security needs. Some homeowners want a traditional type of security hardware, such as door chains and locks. Or they prefer modern solutions to security like smart doorbells and alarm systems. 
Give Us A Call
If you are looking for someone to assist in replacing the locks on your doors and windows, call 24/7 London Locksmith. We offer residential, commercial, and emergency lock services. 
Doors are the first point of entry a would-be robber tries when attempting to get into a home or business. Therefore, the appropriate lock is used, and we know which lock is suitable for your door type. 
It doesn't matter what door locks you need changing–home, office, or rental properties. If security is a number one priority, then we are the company to call. We ensure the locks on all your windows and doors have been effectively changed to ensure top-rated security for everyone. We can assist you in having the right door locks installed that will deter robbers from entering. The locks we offer are trusted and reputable brands that provide optimum security. 
Although many alarms and locks look similar, the security and product rating is different according to your needs. Trust the qualified ERA home security specialist to provide you with the guidance and advice you need for your unique situation.