London Locksmith prides itself in making door locks matching the client's taste and interest; every house, office, or garage needs that high-security door lock that complements the overall design. Our high-security door locks are made with a lot of enthusiasm gathered from the needs of the customers. We make the doors per the clients' taste in matters of colours, material, and design. Each home needs a certain kind of UPVC front door, creating the client, their family, and friends feel welcomed.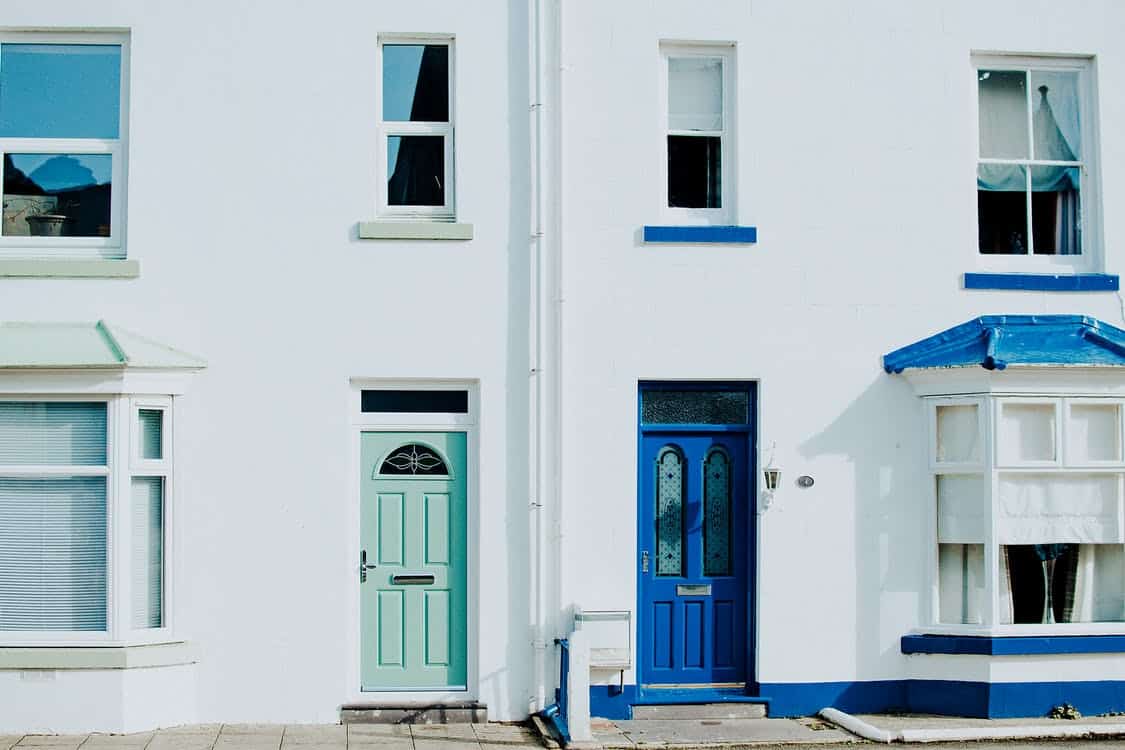 The exterior of any building, house, office, or garage is crucial for an impressive design. The high-security door lock forms part of the exterior; therefore, having a door lock that is interesting to look at is an added advantage. We strive to create and leave a lasting impression on clients by what we deliver to them.
Security Guaranteed
UPVC front door locks are designed to offer the best resistance to break-ins; our door locks are made using materials that ensure the client's home security. We emphasize safety first when creating and making our door locks. Our team is specialized to understand the safety of the house when making the door locks.
If you are looking to secure your property, we can help you enjoy your sleep during the night. If you are skeptical about your current door lock and want an offer with the best value for your money, look no further than London Locksmith 24h.
Our door locks come in different designs, colours, and materials depending on your taste and preference. We offer clients the best variety of choices because we strive to achieve customer satisfaction.
Our locks offer ultimate security for every setup, be it your door, shop, garage, front gate, or store. We install locks that cannot be manoeuvred or duplicated, making your security our priority.
If you have lost a key, rented a new building or house, and are not sure about your door lock, we are here for you.
Is your current lock faulty or rusty, and you do not know what action to take? Just contact us.
Do you have valuables in your home or office, and you feel there is a need to have a security safe with a high-security system? Talk to us.
Our locks come with drill-resistant housings that prevent intruders from drilling the lockout of the door, thereby preventing your property from being tampered with and allowing you not to spend extra money to repair locks. High-security locks are difficult to pick as it utilizes two levels of biaxial key cutting which produce angled cuts inside the lock and prevents any forceful opening.
Some of our door locks cannot be duplicated without authorization in case of misplacement of keys. For instance, instakey's key blank is not readily available in the open market.
Our keys are fitted with tracking devices, and they have serialized numbers that allow you to monitor their usage when they get stolen or lost.
Door Lock Designs
We offer various UPVC front door locks to match your interest and have different door lock designs giving you multiple choices to choose from.
We deliver depending on your need, property, colour, security, UPVC front door, and any other taste and preference.
Door Lock Design Ideas
We pride ourselves in our team of experts in high-security door lock designs; they work around the clock to ensure client satisfaction.
We listen to the client's needs and concerns, and based on that; we design door locks that meet their expectations. A door lock should keep your office, home, garage, or store safe and protected while allowing easy access to your and your guests.
Most trending designs in the market ranging from the highest security locks, keyless door locks, portable door locks, entry codes, and gain access. Simultaneously, the interior handle features a thumb turn to secure the door from the inside. UPVC front door push-button keypad locks allow you to program unique, arched handle and deadbolt locks, single-cylinder deadbolt locks, one-touch button locks, encoded smart wi-fi deadbolt locks, five-lever mortice deadlock multi-point lock, night latch, rim lock, sash lock, among others.
Our designs are of the best quality as we pride ourselves on delivering top-notch uPVC front door locks.
Customized Door Locks
Depending on the client's taste and preference, our professionals' pool actualizes the client's door lock designs. We believe in listening to our clients' concerns and always work around the clock to make them happy.
Our company values client satisfaction making us the best to listen to the client's taste and preference.
With our many designs, clients cannot lack a choice or taste in our high-security door locks; they come in different shapes, sizes, and designs.
Door Lock Colors
Our door locks come in a wide variety of colours. It is said that colour is a power that directly influences the soul; therefore, our high-security door locks affect our clients' souls.
Our high-security door locks are made to match the client's taste in terms of colour they prefer and depending on the colour of their doors.
Need Quality
If you are looking for quality, look no further as we deliver the best quality door locks. Our team of experts always works around the clock to ensure the client gets the best value for their money; our locks offer the best in the market.
Quality is vital for your valuables' security, be it in the home or office; making us your preferred choice will help you secure everything.
Quality to us is paramount as we strive to satisfy you with our high-security door locks.
Affordability
Our high-security door locks are very affordable as we always strive to make the best but pocket-friendly products. Our team understands the client's needs and interests, plus we always make an effort to listen to our clients' concerns.
If you are looking for affordability and the best quality high-security door locks, we should be your first thought.
Lock Replacement
Due to security situations, there might arise a need to change locks to secure your privacy; your property is secure if your door locks are secure. Replacing door locks can involve replacing or rekeying to ensure old keys no longer open the door locks.
Usually, after purchasing a building, various people, including subcontractors and real estate agents, have keys to the building, making a new building owner skeptical about the building's safety and security. There is a need to rekey to avoid worrying about the number of people having the same keys.
In case you lose your keys in theft, it will be a priority to change your door locks to avoid intruders' entrance into your property.
Sometimes there is a need for convenience of having a single key for all door locks in your property, for example, having the same key for your house and garage. 
Need High-Security Door Lock Advice
We offer a wide range of advice to clients on door locks; our team of experts is always enthusiastic about engaging clients to assist them in gaining more knowledge of door locks.
If you have concerns about the high-security door lock, colour, handle, type of door lock, replacement, rekeying, prices, or any other thing regarding uPVC front doors lock, solving it is our priority. A satisfied client makes us happy.
Keyless Door Locks
Key-less high-security door locks come with a touchscreen and electronic features that match your style options depending on your taste and preference.
These include keypad entry with digits and a lever to grant access; it also comes with long battery life and a feature that enables you to disable the automatic locking system if you need other people to gain access easily.
Others use voice commands to unlock the door, remotely unlock it via the web, fingerprint access, and face recognition feature to grant access.
We pride ourselves on designing high-security door locks that match technological advancement.