Robberies or intrusions do not come with an invitation. One needs to stay in a fully secured residence and avoid the risk of getting robbed and having their peace of mind getting disrupted. Smart locks are vital when considering the security of your home. They are not a 'one size that fits all' solution; They are uniquely manufactured to meet house-to-house requirements of the homeowners. The best thing about these locks is that only a pre-identified person can access the smart locks, and this assures your residence's safety.
What types of Residential Locks serve as the best option?
There are many door locks available in the market that provide high-grade security and keep your home safe and secure while providing easy access to you and your invited guests. The top ones are:
Schlage Connect Touchscreen Door Lock
One of the topmost preferred door locks, Schlage Connect, comes with a fingerprint-resistant screen that is manufactured to resist wear patterns and grants keyless entry. With no hassle of pushbuttons, this lock serves as a good option for people who need a door lock that will not show wear and is keyless too.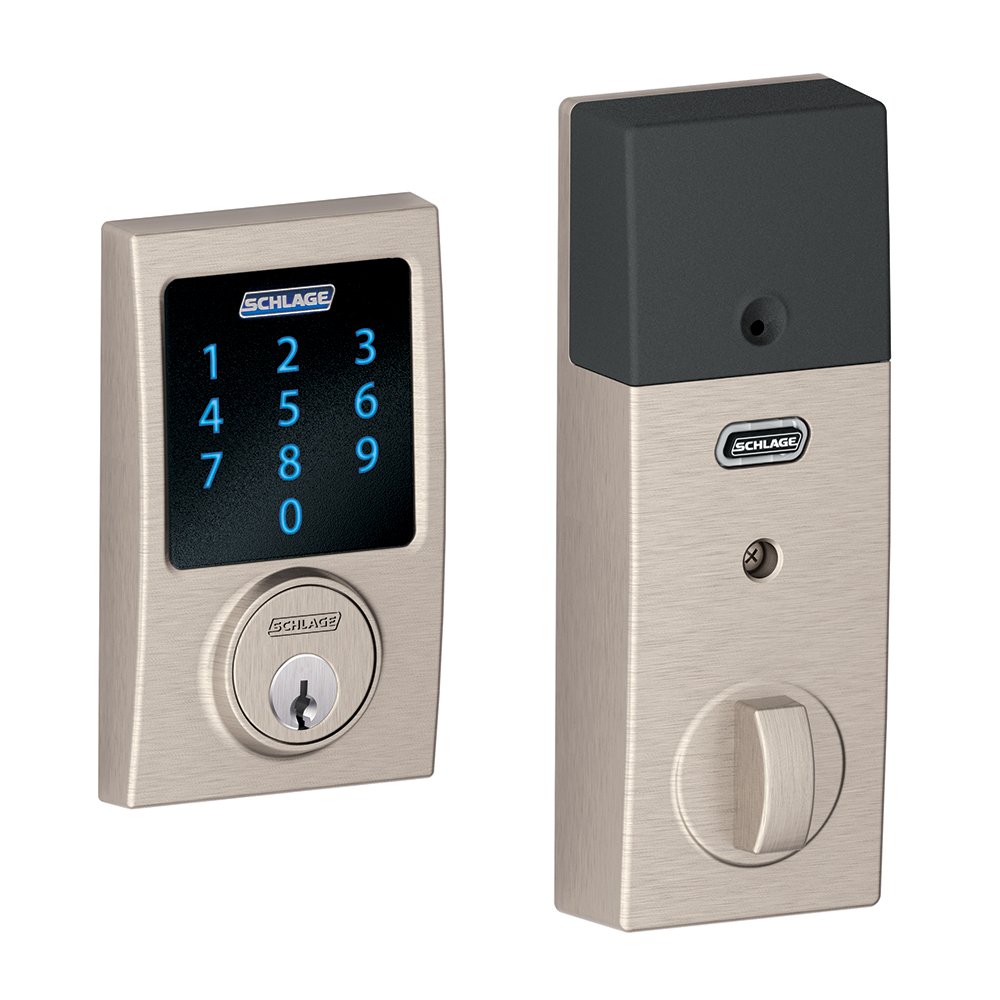 As per ANSI (American National Standards Institute), this door lock is certified Grade 1, which means that it is a heavy-duty commercial security lock. Its security benefits are amazing as the lock uses the Z-Wave technology and connects well with your smart home systems, as well as integrates with Alexa too. This ease of connectivity allows you to remotely access the lock for locking/unlocking purposes, view the activity logs, in addition to the various safety features.
Cost – £149.31
Schlage Encode Smart Wi-Fi Deadbolt
Imagine if your smart lock could connect to your residence's Wi-Fi network, and you could easily access it on the go? Does that feel tech enough? Schlage Encode Smart Wi-Fi Deadbolt does that for you. Likewise, it connects with the popular smart home systems like Amazon Alexa and Google Home. It pairs directly with your home's 2.4GHz Wi-Fi connection for a quick and seamless set-up.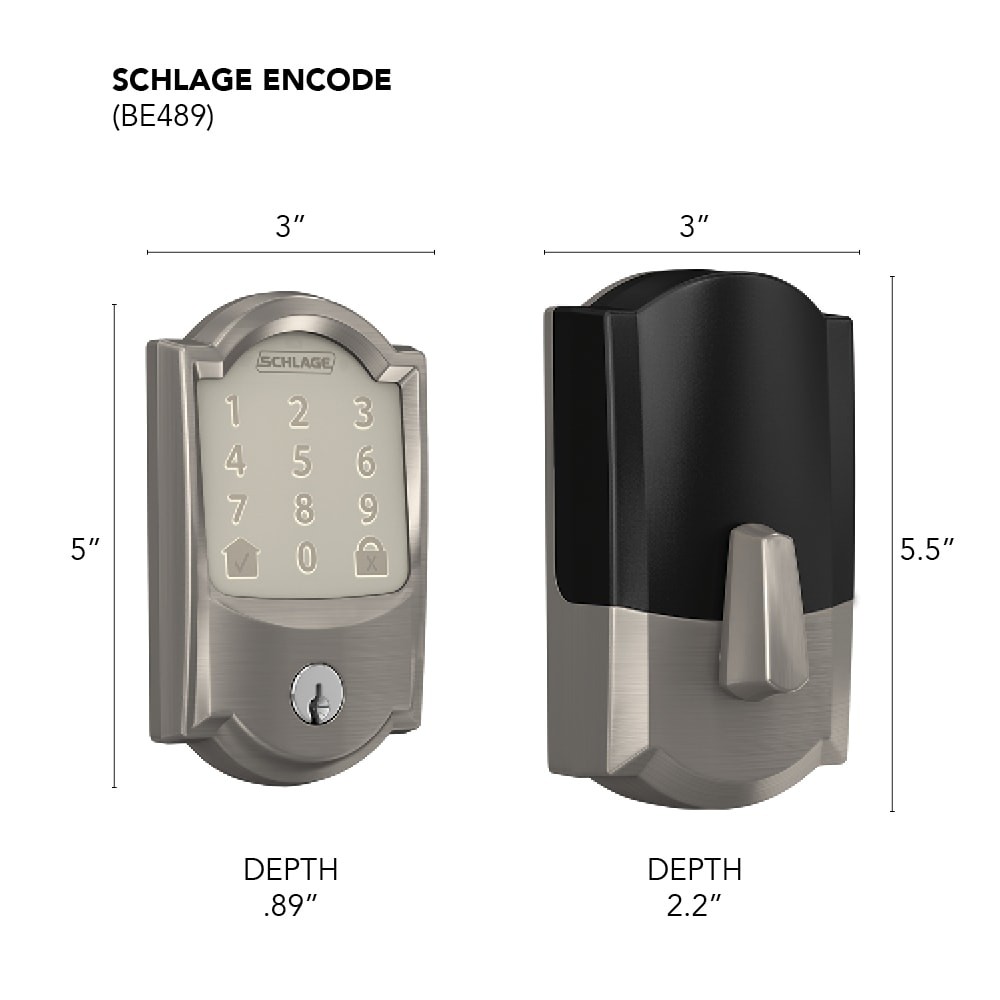 This smart lock stands out from others as it gets paired with a doorknob/ handset of the customer's choice, and he/she can select/program up to a hundred unique codes using the digi-keypad. The lock boasts an ANSI Grade 1 rating, and the virtual unlocking feature is what makes it even better than other locks.
Cost – £202.79
PIN Genie Bluetooth Entry Lock
This smart lock enables you to utilize your mobile to unlock the house through the next best thing available after Wi-Fi, i.e. Bluetooth. The PIN Genie BT Entry Lock is the first hidden camera-proof smart lock that reshuffles your PIN pad after each use. The lock is compatible with the standard sized doors, and you will not require any wireless connectivity as it unlocks the door from your cell phone.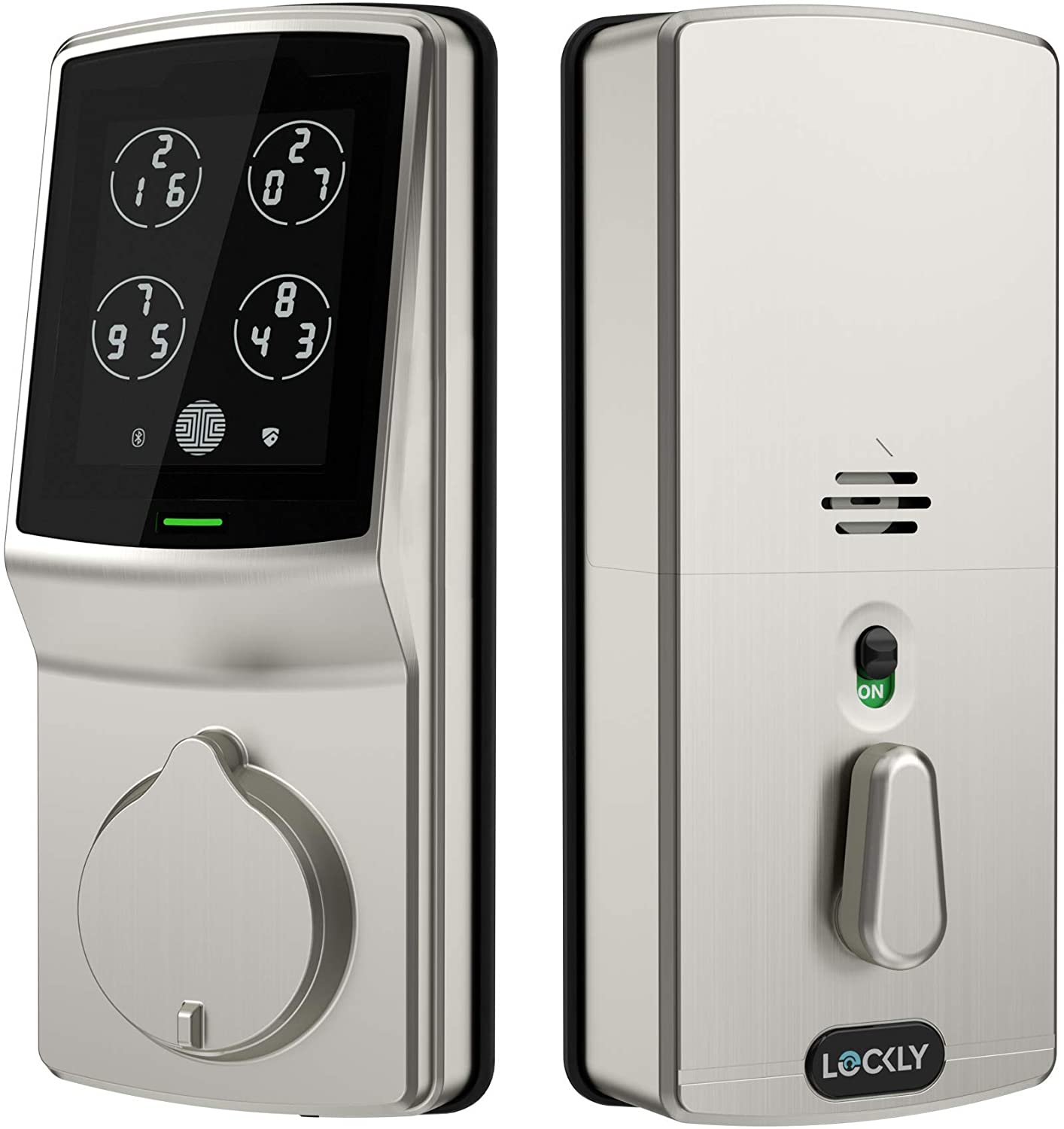 What is the best thing about this lock? If you have a big family you can have individual access for each member as the lock can recall 8 different pin codes, along with temporary codes with an expiration date.
Cost -£128.98
London Locksmith 24h provides round the clock locksmith services using best in class locks and leading high-security lock systems providing guaranteed safety and security 24/7. We are one of the best locksmith service providers in London, the UK, as our trained, certified, experienced professionals, provide immediate lock installation, repair, and replacement services without compromising on the quality. Contact us today to know more about the kind of lock that will keep your home safe and secure.