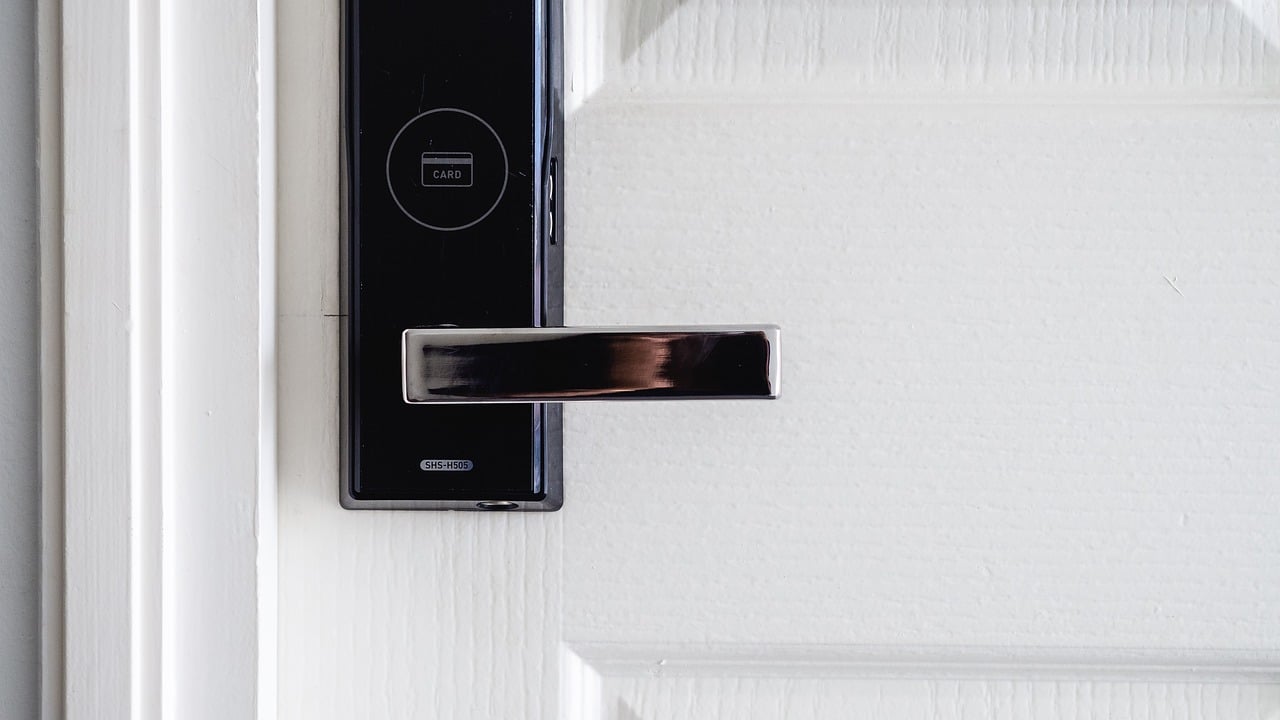 As with any industry, trends and fads can come and go. Sometimes, fundamental changes are viewed with skepticism, only to become standard operating procedures later. Smart locks are a perfect example when considering a home or business security. Traditional lock designs have been refined for centuries to produce optimal security and theft prevention options. But, more recent technological advancements have brought locks and security into the 21st century with the advent of smart lock designs.
With technology advancing exponentially, smart lock systems offer numerous advanced features that traditional locks can't provide. Still, there has been much trepidation about whether smart locks are safe and effective. Let's explore the benefits and potential drawbacks of choosing Banham Smart Locks for security purposes.
What to Keep in Mind When Buying a Door Lock
While the appearance and functions of a lock will factor into your decision, it's also necessary to consider installation, the building's location, and how you'll manage access to keys or codes for the lock.
What Are Your Potential Security Threats?
Consider what you're protecting and make an assessment of the potential for a break-in at your location. Is crime a big problem? Are burglaries frequent? Is your location in a heavily trafficked area or an out-of-the-way location? Knowing your own security needs has to be the first step.
Does My Door Need a Certain Lock?
Some door or door frame designs will require a specific type of lock. For instance, some doors are thicker and can accommodate locks with more extensive housing mechanisms, while others are thin and require a slim profile. An experienced locksmith is a valuable resource for ensuring you've made the most informed choice for your security needs.
How Many People Will Have Keys?
Limiting access to keys or lock codes is an important security measure, which can be slowly compromised each time another person is granted access. Electronic codes are especially sensitive as more and more bits of personal information become accessible through the internet.
Does the Lock Meet Your Insurance Requirements?
Some insurance companies are unwilling to insure a poorly guarded property, and for a good reason. In fact, in the UK, the British Standards Institution grades locks on their durability and security abilities. The BS3621 standard is a grading system that many insurers also adhere to when determining insurance coverage and premiums.
Are Smart Locks a Good Choice?
As technology continues to become a ubiquitous staple of human existence, it's impossible not to consider its impact on the world. It can be of great value and power when used as a tool.
When used as a crutch or reliance, there is still some work to be done. Case in point: home and business security.
Electronic security and automated locks are not new features, necessarily, but they have become more prevalent in recent years. These systems offer advanced notification of suspicious activity, often sent through smart devices such as cell phones or tablets. Electronic locks can be assessed and managed through devices, as well.
The benefits revolve around the user having greater control and functionality of their lock and security systems. Many customers will see smart locks as just the advancements that make life easier, but more reliance on machines can be a slippery slope.
With more issues of internet security and hacking showing up in the news daily, it's worth remembering that many of these internet-based systems are still working through development challenges. Protection from more sophisticated hacking methods is needed to keep pace with criminals looking to exploit online information.
When talking about smart locks, their security weaknesses often focus more on the electronics and less on the actual mechanisms. In theory, integrating technology with security is a great idea and will continue to be a growing part of home and business security.
In the meantime, it's important to keep traditional locks in play to leverage the greatest security benefits and protection.
Things You Should Consider When Choosing a Smart Lock
If choosing to use a smart lock in your security system, there are some parameters to consider.
What kind of tech and alarm customer support is offered through the lock company? Will you be able to reach someone 24/7 if you have a problem?

How long has the lock company been in business? Ideally, you should choose a company with substantial experience in the industry, as well as a good track record of quality and service.

How well does the lock technology integrate with your existing technology? Will the lock properly communicate with your devices or any other home electronic security?

Can you protect or customize entry codes? Also, how many entry codes can exist, and is there a way to verify users?

What is the power source for the smart lock, and what is its life expectancy? A deadlock isn't the same as a deadlock.
A Smart Lock Should Not Be Your Primary Mode of Home Security
As tempting as it may seem to let technological advancements and automation take over, the tech world is still new and fresh in many respects. Unfortunately, that means there can be some loose ends or unknown threats which still need addressing.
For home and business security, relying solely on smart lock technology is not recommended. This is especially true considering the number of high-quality traditional door locks and security systems currently available on the market.
Keeping a traditional lock, such as a deadlock, sash lock, or night latch, as part of a security system is a wise choice. Technology will catch up and may be the best option in the future, but it should be coupled with traditional measures for the best overall protection.
Manually Manage Access for Others
As mentioned earlier, granting access to a lock or security system is often the weak link in the protection chain. In the past, it may have meant too many extra copied keys. Past flatmates, boyfriends/girlfriends, or ex-employees can inadvertently offer access by retaining old keys.
For electronic security or smart locks, managing access is also a challenge, as codes can more easily be shared than copied keys. Once those codes have been given out, there's no telling who might end up with them.
Additionally, a data breach or hack could reveal security codes for numerous homes and businesses. With more information in the news about internet privacy and piracy, it's evident that the internet's security measures still have a way to go.
Managing security access is best achieved when it can be manually controlled, as is the case with a company like Banham locks. Only an authorized user can have a key copy made, and the replicas can only be made through authorized Banham showrooms or authorized locksmith services. Control over who has access is one of the best ways to thwart unwanted guests.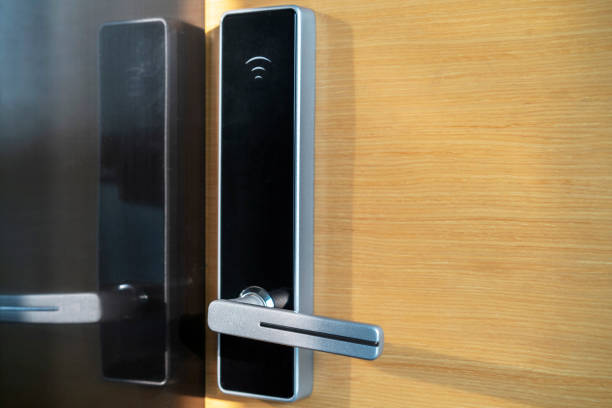 Should You Go With Banham Locks?
As a trusted industry leader in door locks and security for over 90 years, Banham Locks have stood the test of time and continue to offer world-class locks and lock components. Whether protecting a home or office, Banham provides a wide variety of locks.
Features of Banham Locks
Banham's top-quality lock parts and manufacturing, combined with their unique and patented key design, Banham has provided award-winning protection to customers throughout London and now worldwide. See for yourself why Banham locks are so highly-rated.
Four Main Types of Banham Locks
Banham Locks offers unique designs to match customer needs. Here are four of their top sellers and customer favorites.
Banham L2000 Rim Deadbolt
A low-profile, self-deadlocking system that conforms to BS3621 insurance standards. Currently the best-selling model.
Banham M2002 Cylinder Mortice Deadlock
A hook bolt mortise deadlock, offering a 10" strike plate for the door frame and extra strength supplied by a bolt through escutcheons.
Banham M5000 Cylinder Mortice Deadlock
Very similar to the M2002 but offers a Euro profile cylinder for its lock. It also features a patented six-pin security cylinder, bolt-through escutcheons, and a hook bolt, which resists door spreading.
Banham EL4000 Rim Deadbolt with Electric Release
This lock offers an auto deadlocking night latch feature and an electric release deadbolt. It is also drill resistant, comes with a 10" striker plate, and is an excellent choice for a communal entrance door lock.
Choose the Right Lock For the Job.
Picking the right lock for your security needs isn't a hassle. Whether looking to protect the home, office, or other frequently visited locations, Banham locks offer world-class security and impeccable style.
For assistance matching a lock to your needs, contact Banham Security directly, or choose London Locksmith to guide your security decisions. London Locksmiths are well prepared to install, offer maintenance, or even supply replacement keys to Banham customers as an authorized Banham lock dealer.
As a premier locksmith in London, we also offer services for other lock companies such as Yale, ERA, Mul-T-Lock, Chubb, and Ingersoll locks. Contact us today to see how we can provide the best service and specific information about locks and security systems in and around London.