Nothing is more frustrating than locking yourself in or out of your car or home only to realize you are late for an appointment, work, or you are in the hallway, in pajamas. In desperation, you call for an emergency locksmith. However, you fail to see all the red flags because you are in a hurry or stressed. Nowadays, many locksmith scams are paving their way into scamming innocent people on Google. These locksmith scammers may use the names of reputable companies like Banham Locksmith to sell their fake services. Many homeowners have been left overcharged than advertised, waiting for hours, and with defective locks. But don't worry, this article will give you all the information you need to know about locksmith scams.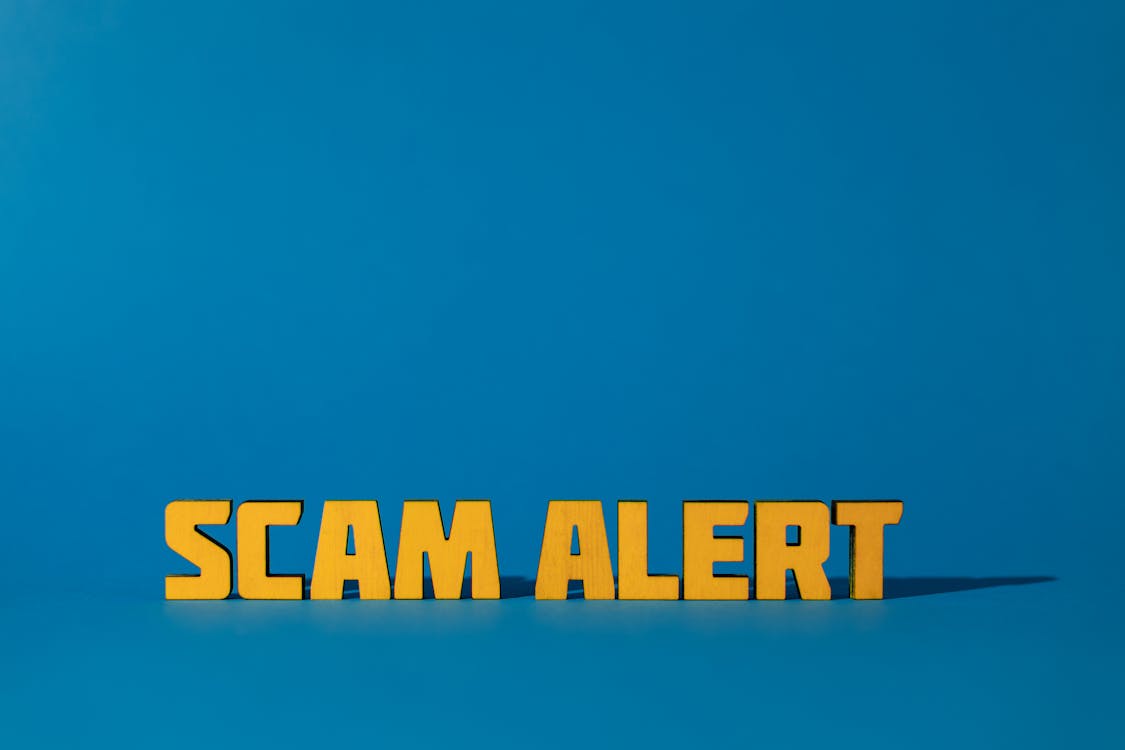 These are the key things that you should avoid and check for to avoid falling victim.
Irresistible Ads on Google
Locksmith scams have gone overboard into using fake names and websites. They use the Banham logos and photos as part of their scam to impersonate Banham. Their price quotes are irresistibly low on their website. When a customer calls, they quote low prices only for them to overcharge the client ten times more upon job completion. Some clients pay over 2000 Euros for a 300 to 400 Euros worth job.
Scammers also use paid customer reviews with good ratings and positive testimonials. Many homeowners have fallen victims to scammers through such fake ads and reviews. The homeowners are left with defective locks and, they end up blaming it on legitimate companies, not realizing the locksmith was a scam.
Scam locksmiths have destroyed the reputation of legitimate businesses like Banham Locksmith. Not all Banham locksmiths are fake- Many locksmith companies are approved and famous for their outstanding services, products, and reputation.
Sticking Stickers in Random Places
The unscrupulous locksmiths put stickers in mailboxes or doors as a form of marketing. They use this as bait to clients who are in dire need of emergency locksmith services. The stickers do not have any detailed information about their services – only a phone number and words like "24/7 locksmith, repair and installation." Once you call them, they overcharge you for a low-cost job.
The stickers could also be a signal of burglars as they use the same to mark homes for potential robberies. They knock on your door, and if no one answers, they break in and steal. You should remove these stickers immediately when you find them at your door or mailbox to avoid such scams. Also, report any suspicious activity or locksmith marketers to the police.
Vague Website With No Company Details
The scammers also create websites with no details such as addresses, company registration number, and VAT number. Their website is very simple; however, it has fake reviews and ratings. Also, their websites do not have detailed prices of products. This way, they have the advantage to rip you off your money when the job is done. Always do your research about the company before hiring their services. Compare the website with famous and reputable companies like Banham Locksmith and others. If the website is suspicious, avoid it at all costs. Fake websites, for example, Have no addresses.
How To Spot Locksmith Scams
1. Vague Calls
When a customer calls, they respond with generic phrases like "locksmith" or "locksmith service." Any legitimate company often answers calls by introducing themselves and the company name. If you call a locksmith and fail to do that, do not ask for any assistance until you have proof of legitimacy.
Another red flag during the call is, the locksmith quotes the price like "50 Euros and up." This could mean a lot for you, even way more Euros than expected.
2. Slow Response Time
The scam locksmith claims they will be at your home in 15 minutes. But you end up waiting for 45 minutes or more for them to arrive. This is a red flag to look out for in a locksmith. It could be because they are not as close as they wanted you to believe. At times they transfer you from one cell to the other. If this happens more than 2 or 3 times, look for another company. Yes, locksmith company transfer calls, but remember, if the transfers are exaggerated, do not bother with the company anymore.
3. Unmarked Vehicles and Inconsistent Dress Code
Legitimate locksmith companies have branded company vehicles. Additionally, their workers usually have uniforms branded with company names. If a locksmith arrives at your home with an unmarked car, try to find out more about them and their company before they start working. The same goes for their company employees – they should be in uniform, which is branded with their company name.
4. ComingUp With Excuses
Rogue locksmiths always have excuses to make, such as "the lock is too old," "high-security lock." They use such statements to lure you into believing what they say. They can convince you they have to drill the door knowing that it will destroy your lock. They will then replace your lock with a defective cheap lock yet overcharge you in the name of a "high-security lock." For example, in a situation where you wanted a duplicate key, and the locksmith tells you the door has to be drilled, do not hire their services.
5. Unprofessional Locksmiths
A professional locksmith knows how to pick almost every door, extract a key or replace locks. Their work is fast and efficient with less struggle. They should be able to evaluate any current or future problems or any component or type of lock. If a locksmith takes hours to open a door, it only means they are untrained and probably a scam.
For example, a locksmith comes to your house to take hours to unlock the door and fails. Then tell you they do not have the right tool to open the door.
How To Choose a Professional Locksmith
With the rise in scammers, know how to choose a reputable locksmith from a scammer. You might not require one now, but you might in the future. The best way to avoid being scammed is to keep a locksmith in mind for future services. In case of emergency locksmith service, you can call immediately without falling victim to fraudulent locksmiths.
Below are tips to remember when choosing a locksmith.
1. Check For The Reliability
Having a locksmith to rely on in cases of emergencies helps you to remain calm. Panicking in moments of lock emergencies makes many homeowners fail to see any red flags. These are the key details to look out for when checking reliability.
2. Company Address
Search on google to ensure the company does not share the address with another locksmith business. If other companies are using the same address, it's a sign of fraud. For example, you find more than five companies with the same address mailbox. This is a sign that the companies are illegitimate and not local.
3. Customer Reviews and Testimonials
Visit the website and check the testimonials and reviews. If the rating is too high with positive ratings only on the website, that is a scam signal. Yes, every client wants a company with positive reviews and a good reputation, but it's almost impossible to find a website without a mixture of positive and negative reviews. For example, if the website has only 5-star reviews and an overall rating, avoid it at all costs.
4. No Company Name
Every locksmith company should have a name. If the locksmith answers a call without the introduction of themselves or the company, stay away.
5. Get References
Find out from friends, relatives, or neighbours about the locksmith. If they all know about the locksmith and have positive things to say, you may pick them as your locksmith.
Request For Company Registration And Identity
Upon the locksmith's arrival, ask for accreditation from Masters Locksmith Association (MLA). All legitimate locksmiths vetted, inspected, and approved by MLA. Banham Locksmith is registered by MLA, which means the services offered are quality as efficient.
Moreover, ask to check the identity and certificate of the locksmith. If the locksmith does not have any accreditation or identity, consider looking for another locksmith.
Confirm The Price Prior
When on a call with the locksmith, ask them to quote the cost of service. Ensure the quoted price is close enough to the estimated price on the website. If the locksmith gives varying prices, be cautious. A reputable company has fixed prices for products and services. Therefore, if you are suspicious, do not choose the locksmith.
Do not fall victim to the unscrupulous locksmith. The information above will help you to spot and avoid such scammers. Avoid wasting your money on cheap services that will cost you more than expected. Do your research before you hire any locksmith services. Even better, find a dependable and reputable emergency locksmith to work with in the future. Look for services from a reputable company that will help you at any time. Contact London Locksmith 24h service providers for any assistance on emergencies, residential and commercial services contact them for the best services.