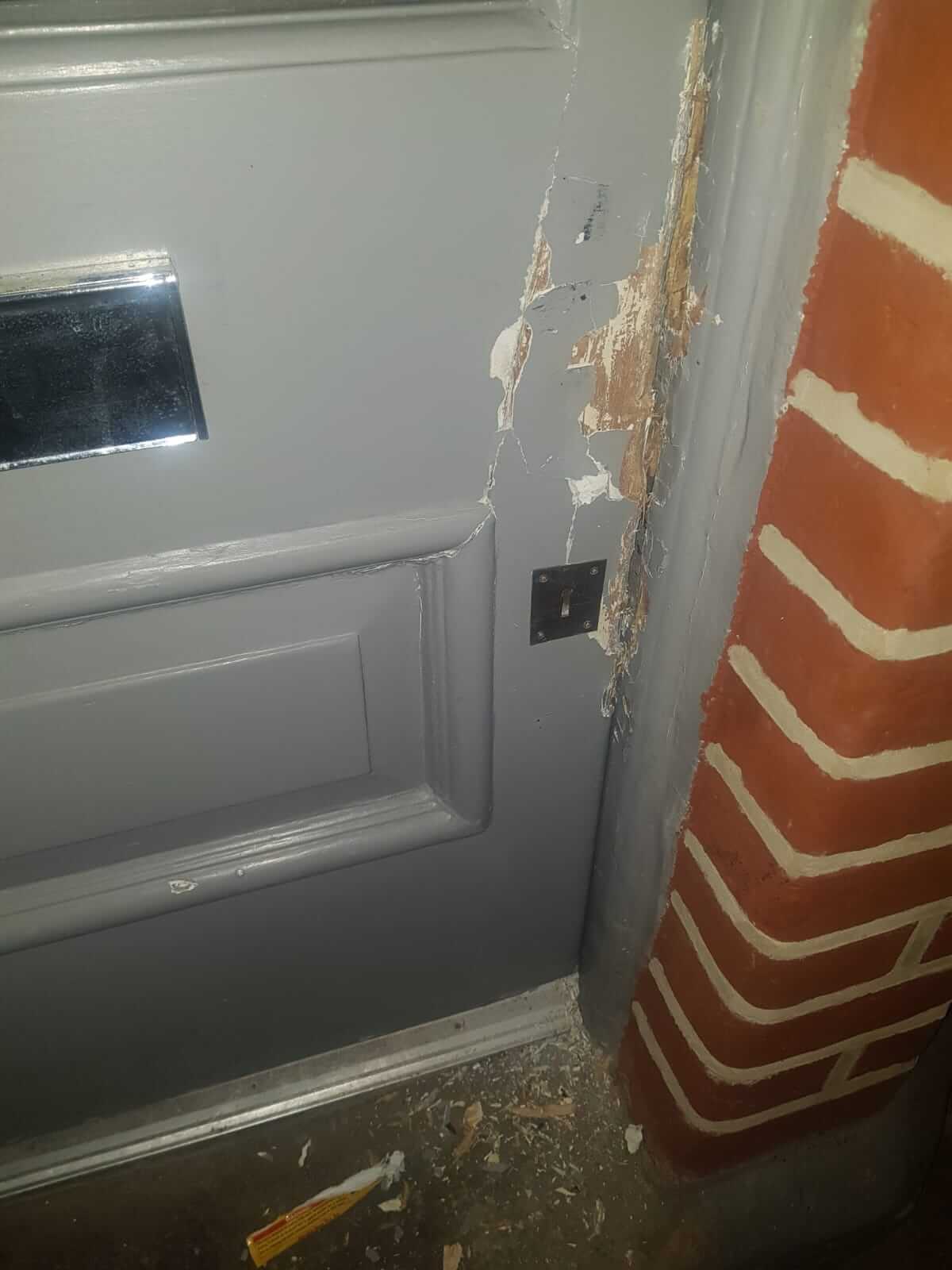 As London's leading source for emergency lock replacements, we run into a lot of violent store break-ins. Many of these break-ins result in broken locks and therefore an immediate need for our lock replacement services. In these types of situations, we understand how important it is to provide our quality services to you as fast as possible. Everyone has a right to feel secure in their own space and that's what we will reinstate for you.
London Locksmith received a call on an early November morning. A local flower shop owner in West London came into an unfortunate morning surprise. A burglar had broken in violently and stolen valuables. The shop owners immediately contacted their trusted locksmith, 24/7 London Locksmith, and within minutes we were at the scene to replace the lock.
The Scene of the Crime
Upon arrival, we noticed that the lock had been completely destroyed. No signs of the previous lock were left on the scene, only shattered wood from the door. We assessed the damage and quickly decided on the new lock to be put in place.
We wanted to install a lock that would reinstate the owner's peace of mind and also provide top-notch security for the shop. We chose a classic high-security lock. This lock is popular amongst shop owners because while it instilled maximum security, it's also easy to use. This two lock mechanism is the best way to assure your shop is secure 24 hours a day, 7 days a week.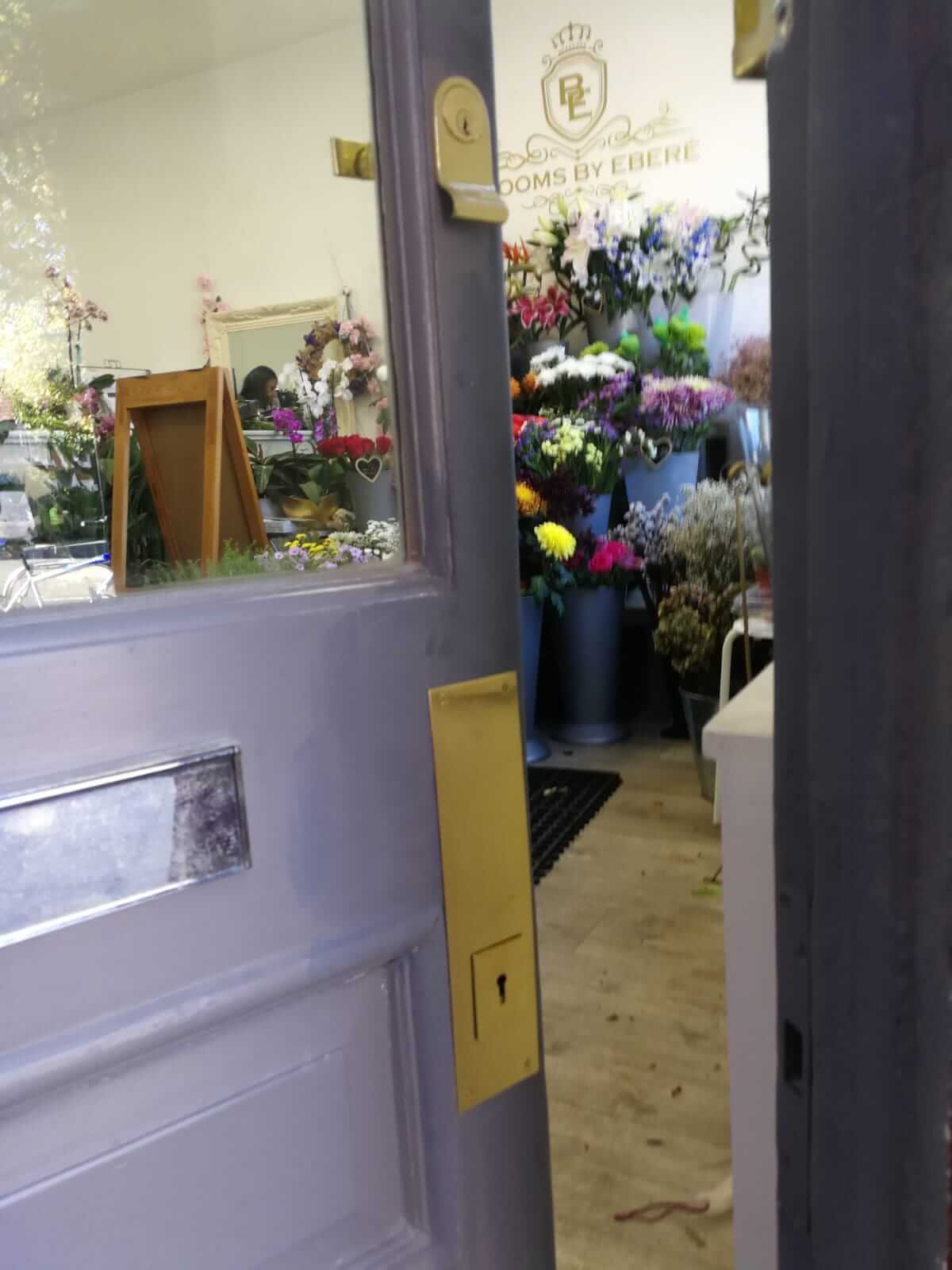 Mission: Emergency Break-In Repair – Replace broken flower shop's lock in West London
Lock: Maximum security lock
Phone Call Date & Time: Friday, November 9th 5:42 am
Arrival Time: 6:12am
Work Time: 47 minutes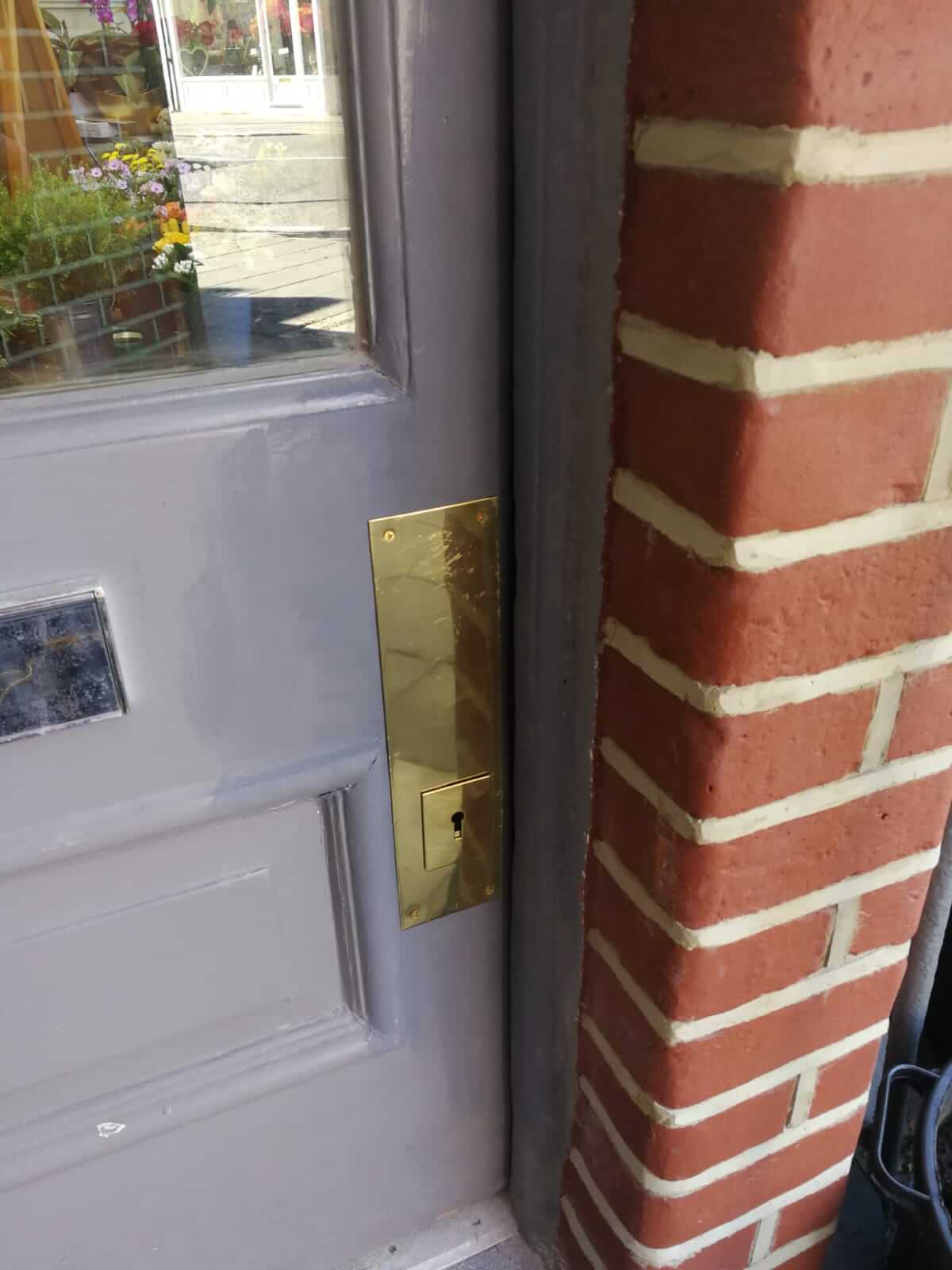 Contact Us for Any Emergency Locksmith Services
24/7 London Locksmith is your source for any emergency locksmith services. Our overall goal is to reinstate your business as a secure establishment, and that's exactly what we've done for countless clients. If you're in need of any emergency locksmith services, please reach out to us today! We'll be at the scene within minutes!