Introduction
Losing your car keys has got to be one of the worst pains known to man. You're getting ready to leave your house for a very important meeting, date, or simply to take your kids to soccer practice, and you can't find your keys. This automatically creates tremendous stress over being late, having lost them somewhere they won't be found, and the fear that someone may have found them and can steal your car.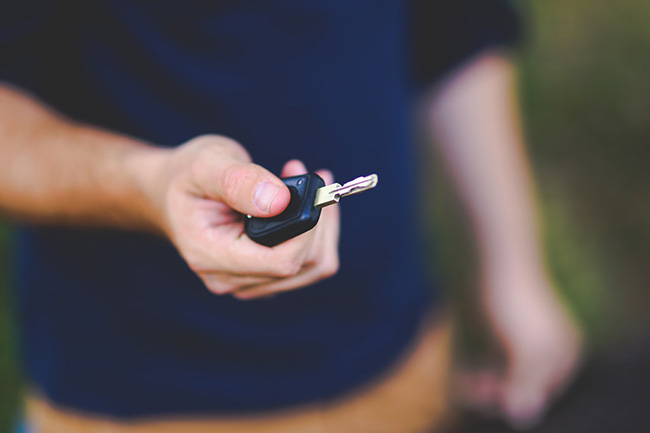 It is such a crappy feeling, but we have the solution. 24/7 auto locksmith in London can help you with more than finding your car keys or opening up your car. For that reason and many others, in this article, we will be discussing the topic of who to go to whether you've lost your car keys, house keys, or simply need help opening a commercial or industrial lock.
Count On Us
Within every service market, there is a large amount of competition, and it is hard for businesses to separate themselves. We are able to do this by providing professional service to the London population. Our most important trait is the ability to offer immediate assistance, no matter the problem.
Like we mentioned earlier, we are able to reach our customers in thirty minutes or less which ensures you won't be stuck with your problem for hours. This gives you a great explanation in case you were late for an important event. We are also a business that has been around for a while and we have offices all around town to be able to service our clients even faster. We offer many different services. While other businesses offer one-time service, you can call us in case you need maintenance on a regular basis.
You wouldn't want your brand new home to be broken into, and so one of the services we offer is upgrades to the security of your home. We are always available to help you with whatever you need. All you have to do is visit our website or call us to tell us about your immediate problem, or how we can help you with one of the services we listed in the previous sections.
Areas Of Service:
We used to be able to cover only areas of greater London, but now we have stretched our services to cover all the other outskirts as well. We can reach you if you live in South East London, South West London, East London, North West London, North London, and East London. The outskirts area we cover includes Bromley, Croydon, Sutton, Kingston upon the Thames, Dartford, Hounslow, Romford, Ilford, Uxbridge, Harrow, Enfield, and Watford.
But Wait…There's More
We have already mentioned the many services that we offer here at 24/7 locksmith in London, but there's more that we have not spoken about. There are many, many different locks and pricing structures you could choose from. It is up to you to visit our website and browse through each one because it would be way too much for us to describe in this short blog post. We also forgot to mention that if you have any other questions to which you can't find an answer on the site, you can chat directly with us for a very fast response.
We can replace or upgrade your locks and will cater to any and all budgets. Most people don't even know what type of lock they have. If you feel like the lock you currently have is not safe enough, we can diagnose the safety status of it, and either have it replaced with a brand new one, or a better one.
When people move into a new home or office, the first thing they should do is change the locks. This prevents the previous tenants from trying to be evil and breaking in. Maybe you're a realtor or would simply prefer a padlock. We can install all types of padlocks. From standard padlocks to security ones, or even key-less padlocks. We can set up a padlock where all you have to do is either scan your finger or your phone.
We also offer Banham locks, Ingersoll locks, and mul-t-lock locks. The mul-t-lock lock is a very high-security lock that is installed by and approved by basically all of the insurance companies you can think of in London. The other three types of locks that we offer are mortice locks, deadlocks, and chubb locks.
If you have a safe that you can't get into, we can help you get to your belongings. The purpose of a safe is to keep your items SAFE, but our experienced technicians have no trouble opening and resetting your safe's settings so that you can open it in the future.
Some people may not want to completely change out their locks. The best option for you, in this case, would be to simply re-key. We offer this service for people as a quick solution to offering new keys to employees, or to family members. It saves a lot of time and the hassle of having to order, and install new doors or locks.
If you're looking to reinstall your doors with high-security doors, then we are the company to call. We have over ten years of experience installing security doors and our team has been thoroughly trained and has received the required certifications to provide you with the best service possible. We offer free estimates on all of our services so you can compare prices. If you're looking for an alarm system, we provide alarm fitting for maximum security.
London Locksmith 24/7
Having a 24/7 auto locksmith in town is of great value to the community because humans make mistakes. We forget things, and unless the keys are hung in the same place every single day, there's always a possibility of misplacing them. Don't worry, our locksmith team can't work for us unless they have been background checked and approved by the police.
Our engineers and locksmiths will arrive at your location in less than half an hour and will be the most friendly and helpful staff you have ever encountered. We have been rated five stars, and our expert staff provides a three hundred and sixty-five day warranty, which you will probably never need to use.
Our reliable and swift 24/7 auto locksmith service will be provided within 30 min. in the mentioned areas, and the fact that our locksmith team will be at your request every day of the year, whenever you call, this makes us consistent towards providing our best services when you are in urgent need of it.
That means that if you lose your keys or get locked out of your car, it doesn't matter whether it is 4 in the morning or 1 in the afternoon, our team will be there. If it's raining, snowing, or sunny, our team will be there.
In this next paragraph, we will be summarizing all of the different services that we provide for you.
We offer locksmith for any type of automobile. All windows that require a key. Unplasticized Polyvinyl Chloride mechanism replacements or repairs. Unplasticized Polyvinyl Chloride window and door installations. We can board up doors and windows if you need that service.
If you have damaged a door or window frames, we can fix them. If your home has been broken into, we can repair the damage and secure it so that it doesn't happen again by placing high-end security systems. We can apply locks to cabinets and/or any post/mailboxes.
We can replace or install any type of lock you need. Finally, we offer emergency door opening services in case you need to get inside of your home, office, or industrial space, given that you can verify you are the person that either owns or has been appointed to do so. A word of caution: PLEASE DO NOT EVER CALL OUR SERVICE FOR MALIGNANT USE. YOU WILL BE REPORTED TO THE POLICE AND WILL BE TAKEN TO JAIL.
Conclusion
In conclusion, we have discussed the most reliable locksmith company you can trust in London in a situation wherein you have lost your car keys. There are many different services we offer to the London population to create a better, safer environment. We can help you unlock your car, your home, your office, or any other place where you've lost the keys.
If you need window replacement or maintenance, door replacement, new locks, or simply want a safer home, we are your solution. If you want to learn more about how to never be locked out of your car or home again, please visit our website at https://londonlocksmith24h.co.uk/ or call 0203 002 8245 to get a free quote.
We are open twenty-four seven, all three hundred and sixty-five days of the year, so don't hesitate to call right now. We will be at your location in thirty minutes or less, our service will be the most professional of the industry, and you can make sure that our services have been approved by insurance agencies, and the police.