Having locks on the outside doors of your home is essential for obvious reasons. By locking the exterior of your home, you help prevent Intruders from entering your home unannounced. But did you know that having locks on your doors are also important for insurance purposes?
Many insurance companies in London and the UK, in general, require that all exterior doors must have certified locks. These locks are certified by the British Standards Institution. Founded in 1901, this is the standards and certification body of the UK that determines the standard qualifications of a wide variety of products that affect your daily life. This includes door locks, food safety, health products, and much more.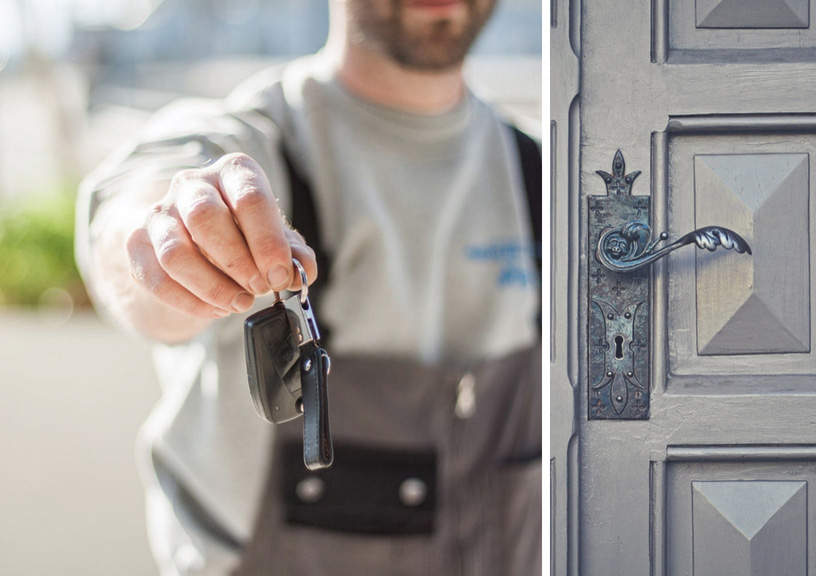 The British Standards Institution (BSI) has a set standard for locks that have been in place for over 100 years now. Locks that meet this standard should have a kitemark somewhere on the product. The BSI has several standards set for door locks, including BS3621, BS8621, and BS10621. In this article, we will be talking about the BS3621 standard and how significant it is when making insurance claims.
What is BS3621?
BS3621 is the most commonly used lock standard in the UK. This lock standard generally applies to mortice and cylinder locks where a key is needed to open the door, regardless if you're inside or outside. Night latches and deadlocks, while not as commonly used, can also conform to the BS3621 standard.
BS3621 locks are designed to be resistant to thieves by having measures that make it hard to drill or picklock their way into your property. These types of locks are commonly found on wooden doors but are also commonly found on other types of doors in domestic and commercial spaces as well. All exterior doors that allow you to enter and exit your property must have this lock installed. These locks can be applied to inside doors as well, although it is not required.
BS3621 Standards
The BSI has a set amount of criteria locks must have to meet the BS3621 standard. The criteria are as follows:
A metal plate covering
Screws must not be visible when the door is closed
When locked, the bolt must protrude from the faceplate at least 20mm into the door frame.
If it is a mortice lock, the lock must have at least 5-levers or pin tumblers
To check if your lock has met these standards, again, look for the BSI kitemark on the faceplate of the lock. Also, you can look for the BS3621 standard number engraving on the faceplate. If you don't see the kitemark or number engraved on the faceplate, that doesn't always mean that the lock doesn't meet the standard. Older locks sometimes require that you remove the lock to check if they meet the British Standard. If you are in this situation or are still unsure of what to do, call London Locksmith, a professional locksmith in London, and we'll be happy to assist you.
BS3621 Locks and Insurance
Many home insurance companies require the locks on your doors to meet the BS3621 standard. Cheaper insurance policies might forego this question, but this puts you at risk. Also, lying and claiming that you have a lock that meets the BSI when you don't meet the standard also puts you at risk.
When looking at home insurance quotes, many insurance companies either require that you have a certified lock installed beforehand that meets the BS3621 standard. While many either lie or guess if they have a certified lock, it is easy to check. As stated earlier, make sure to check for the BSI kitemark and the certification number engravings in the faceplate of the lock.
If your home were to get burglarized and you needed to file a claim, having the BS3621 lock standard in your doors many times play a big role. Having a lock without this standard many times can prevent you from getting an insurance payout or even dropped from your home insurance provider altogether if you provided false information stating that you had BS3621 locks installed.
While this is a common scenario with most home insurance providers, it is ultimately up to who you have insurance with. Some insurers don't require that you have locks that meet this standard. Other insurance providers even provide a discount if BS3621 locks are installed. When looking at home insurance providers, make sure to really do your research and see if the locks on your home need to meet any standards.
Cost of BS3621 Locks
The cost of a can vary according to a number of things, such as brand name, type of lock, and the look of the lock. These factors can all drive up the price. Don't forget installation and labor costs if you're not installing it yourself. While there are plenty of locksmiths, no one locksmith is equal.
Brand Name
Just like clothes, shoes, smartphones, and other everyday items, popular brands are typically going to cost more. For example, buying a Yale lock is going to cost more than a generic brand lock of the same type.
While buying a generic lock over a brand name lock might tempt you, make sure to look carefully. Generic locks are more likely to not meet the BS3621 standard. The same logic applies to name brand locks as well. Just because it is a popular brand doesn't guarantee that the lock meets the standard.
Type of Lock
Certain locks provide more security, and as a result, drive up the price. A standard euro-cylinder lock is generally going to cost less than any mortice lock. Nowadays many recent door locks have keypads and fingerprint scanners to access the interior of your home. Some can even connect to your smartphone and can be opened through an app. Expect to pay a premium for door locks like this as well.
Look of the Lock
Door locks come in many shapes and styles, and some of these styles can drastically raise the price. Electronic or vintage locks, for example, are sure to cost more than the average knob you'd pick up at the hardware store. Also, the materials used to make the door lock can drive the price. Locks made out of fancier materials will obviously cost more.
Again, don't let the make of the lock fool you. Just because it looks nice doesn't mean the lock is certified by the BSI. There's nothing wrong with having a nice looking lock that matches your door but makes sure it's secure and has the kitemark on the faceplate of the lock before buying.
Labor/Installation
If you're not installing the lock by yourself then you need to pay someone else to install it for you. Not all locksmiths are equal; every locksmith charges different prices according to the services they are providing. Some locksmiths sell locks and install them, while others make you provide a lock to install. Some locksmiths provide both. London Locksmith 24h, a reputed locksmith in London, for example, charges 49 pounds to change a lock according to their website. They also sell their own locks as well.
London Locksmith 24h
Looking to replace your home lock with one that meets the BS3621 standard? Then look no further than London Locksmith 24h. London Locksmith 24h is a locksmith in London that can replace your door lock with one that meets the BS3621 standard. The services are available 24 hours and can get to any address in around 30 minutes.
London Locksmith 24h sells and installs a variety of lock brands that meet the BSI standard. Some of the brands they sell include:
Banham locks

Yale locks

ERA locks

Mul-T-Lock

Chubb locks

Ingersol locks
With the wide variety of lock brands being sold, you can count on finding one that fits your needs. From residential to commercial, London Locksmith 24h has you covered. All of the locks sold here are reliable and affordable.
Not only does London Locksmith 24h replace and install locks, but they are also here for all of your lock-related needs. Whether you're locked out of your home, have a broken lock, or just need some general advice, London Locksmith 24h is always there. You can count on them to provide quick and efficient service at any time of day. Other services include:
Door and door frame repair

Window Locks

Break-In Repairs

Replacement locks and handles
London Locksmith 24h offers more than what is listed above. They cover all locations from the Greater London area. Make sure to visit our official website to see all of the services and to find out more about its quality locksmith service in London.
Summary
The BS3621 standard is not to be taken lightly. These standards are here for a reason, and not having a certified lock on your property can result in your home being broken into. Again, make sure to check out London Locksmith 24h for all of your lock-related needs. They are open 24 hours a day and provide help with many lock-related activities, including lock replacement and repair.