Introduction
Burglary is becoming more common in the United Kingdom, and people are getting worried because they do not know when the thieves might attack. It is important to increase the security inside your home to prevent thieves from breaking in and for repairs, one should call emergency locksmith service in London. This article states the facts around burglary, and you can use this information to prepare. Burglars can attack anytime without warning, and the best solution to protect your property is to prepare for their arrival. Make sure that you will always lock your homes especially if you are leaving to prevent the thieves from breaking in, and use heavy duty padlocks that can't be easily opened without the keys. Here are some of the facts that you should also remember regarding the crime to help you prepare.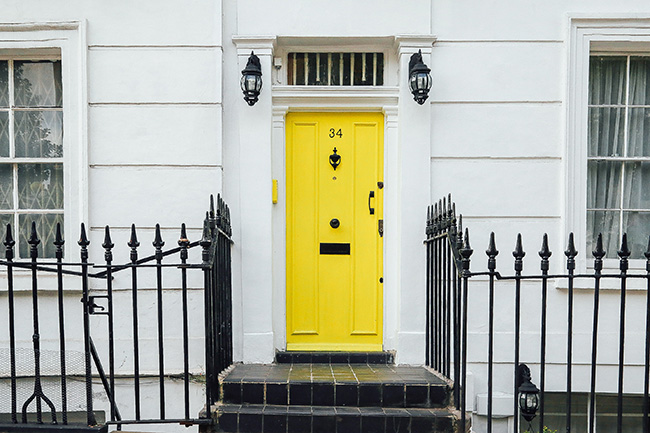 The facts about a burglary in the United Kingdom
According to recent studies, burglary incidents have increased in the United Kingdom. Every forty seconds, a burglary incident is reported. This would mean that every day, 2,160 incidents of burglary are recorded all over the country. This is alarming especially if you are always leaving your home to go to school or work. When you sleep at night, you would also think constantly about the burglars because they might attack, leaving you uncomfortable.
Three-quarters of all the burglars who are breaking inside the homes found out that the doors are left open and are not properly locked. This is why buying a strong and durable lock is important – if the thieves could not open the locks no matter what they do, they would leave the property alone and transfer somewhere else.
Every year, the authorities in the United Kingdom are recording almost one million incidents of burglary. The authorities believe that the number might be higher because other incidents are left unreported. They urged the public to report all incidents of burglary so that they can track it down and they can create a study of why it keeps on happening and how people can protect them.
25% of all burglary victims have experience burglary more than once. These people need to buy durable locks and strong security features that would help them deter criminals.
56% of all burglary incidents in the United Kingdom happened at night, and authorities are stating that installing a motion detecting light would deter burglars from entering your property. However, daytime burglaries are also common, at 44%. The majority of all burglary incidents in the United Kingdom were carried out without a plan. It means that the burglar only saw an opportunity to a break-in, and stole everything that they can while the owner of the property is unaware of what is happening. In relation to this report, researchers found out that 57% of all burglaries in the country occurred at a time when the occupants are inside. They might be sleeping softly in the middle of the night, or preoccupied with other tasks if the incident happened during the day.
1/3 of all people who installed a burglar alarm on their homes are not really activating it. This is one of the reasons why burglars are confident that they will never be caught.
Authorities are stating that in the 1990s, burglary incidents in the United Kingdom are in constant decline, but everything changed in the 2010s decade because they are seeing a rising trend. In 2017 alone, there were 10,500 more incidents compared to the previous year, and it is expected that this number will continue to rise as more undocumented migrants from various countries are coming into the United Kingdom without any jobs.
The police in the United Kingdom are not efficient when it comes to burglary cases. In the last six years, 17,000 individuals who are working at the police department have been fired from the job because of these unresolved cases. In the same period, only 8% of the total 500,000 burglary cases were resolved. 92% of all the cases that were reported never had a resolution.
Who are the victims of burglary incidents in the United Kingdom?
The most common victims of burglary incidents in the country are single parents who are living with their children in urban areas – for example, London. These parents are too preoccupied with their jobs, and they are always sending their children to school. As a result, their homes are left empty, making it a great opportunity for thieves to break in. The second-highest percentage of burglary victims are the elderly. Burglars think of the elderly as an easy target, and the authorities are urging the senior population of the United Kingdom to invest in tighter security features that would give them more protection against burglars.
Who are the burglars?
88% of all burglars in the United Kingdom are males, while 6% are females. The remaining 6% are a combination of male and female burglars who are working together and planned for the attack. Researchers have also revealed that around half of all the burglars are known to their victims, while the other half are strangers. This would mean that people should be vigilant when it comes to the people they know. When a victim knows a person, they can enter without forcing their way in. The victims would willingly open their homes for the burglars since they know each other. The burglars are also young – their age ranges from 16 years old to 24 years old. Many of the burglars are doing the crime because they are drug addicts. They are looking for a quick way on how they can get the money to sustain their addiction.
How much does a burglary incident costs?
In the United Kingdom, when a home experienced burglary, the owners are expected to spend £2,833 that will be used to repair the damage and to replace the items that were stolen. Most of the damages are from broken windows or broken doorknobs that were destroyed to enter the property. The repairs can last for a day, but what hurt the most would be the items that were stolen inside the house. Some of the stolen items might have a sentimental value to the owner, and it would be difficult to replace it because the value is lost.
What are the most common things that are stolen by burglars?
Cash is the most common thing stolen by the burglars when they break inside your home. The best way to prevent burglars from stealing your cash is to hide it away from sight. You can use a durable safe where you can keep your cash, and hide it in a place where it can't be found. Jewelry is also a favorite target, and because of its high value, the burglars would want to steal it from your home. Hide your jewelry pieces inside a safe or a secure place if you don't want it to get stolen.
Electronics are also one of the most common things that are stolen inside a house. This can include your television set, radio, and gaming consoles. These items are easy to steal and there are a lot of buyers who patronize cheaper products. Power tools are also being stolen more commonly in the United Kingdom because these are expensive, and it can be easy for the burglar to sell it.
Burglars would also steal drugs and alcohol inside a home if they spot it. They would want to feed their addiction, and they will grab the opportunity to steal these items if they found it inside your house. Finally, your identity can also be stolen. Burglars can steal your IDs, and they will take out loans under your name. They can also use your credit cards to make purchases online.
How can you protect your home from burglars?
Investing in a high-security lock is a great idea to protect your home from burglars. Make sure that you lock your front and back doors using these durable keys to keep the burglars away. These locks are designed to survive the threats associated with burglary. It can't break easily, even when using power tools. If you are in London and you lost your key, you can always call an emergency locksmith service in London. The emergency locksmith service in London have the tools to open your home. You should also lock your windows, or install grills that will deter thieves from breaking in. You should also install a double lock on your doors to make it more secure at night. Most burglaries are happening when people are in the middle of their sleep. Make sure that you activate your burglar alarm if you have one, especially if you will be leaving your home without anyone inside. Installing CCTV can also help you determine who the burglars are.
Conclusion
The only way to protect your home is by installing a strong locking mechanism or security feature that would deter thieves from breaking in. Make sure that the locks you purchase are of high quality and could never break even if the thieves are applying too much force. You should also take the keys with you wherever you go to make sure that no one will be able to enter your home. If you ever forget where you put your keys, you can always rely on London Locksmith 24h to lock you out, and this emergency locksmith service in London has a lot of positive reviews. You can check out the service page here to get in depth view of the products and services as well as other related services on the website. Emergency locksmith service in London has helped a lot of people who were locked out.
Upgrade your security now. Get advice from our professionals.