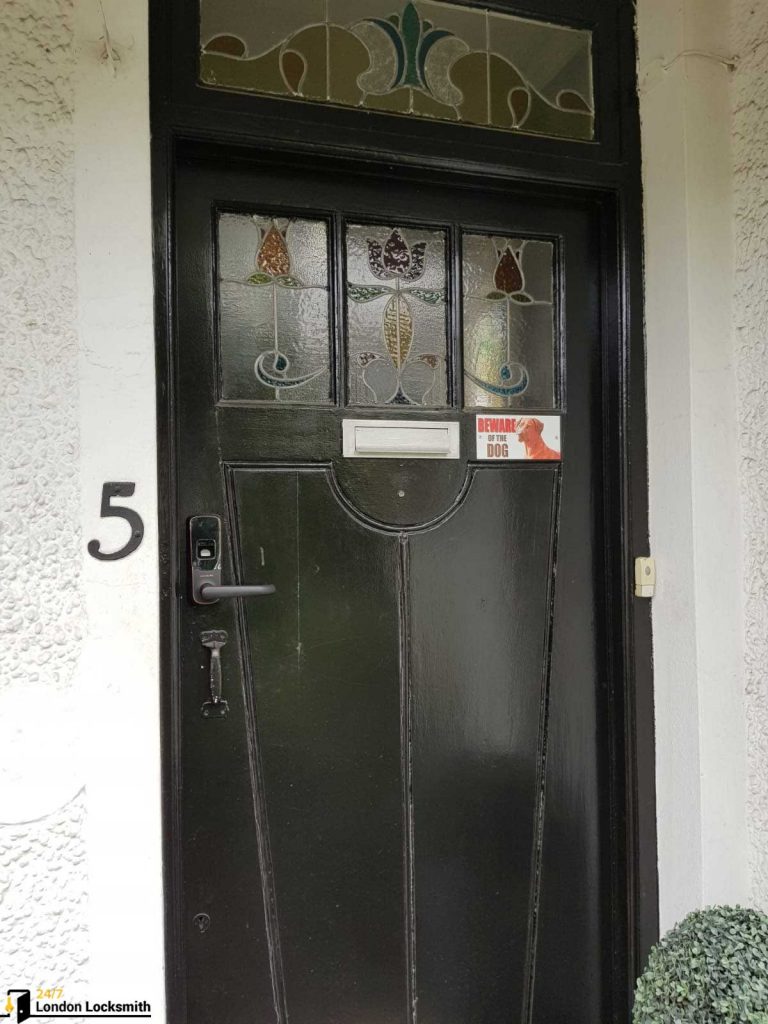 Fingerprint code locks are growing in popularity among our customers. As the saying goes, out with the old and in with the new. People are trading in their old traditional locks for technologically advanced fingerprint code locks.
We recently received a special request to install a fingerprint lock in North London.
Fingerprint locks can be opened by either a fingerprint or pin code. The lock simply scans your unique fingerprint and grants you access to your home. They're useful if you're a forgetful person since they don't require a key. No key means no more locking yourself out.
This installation process was quick and easy. The lock chosen had new cutting-edge technology. The sleek design was just an added bonus. The lock blended perfectly in with the exterior door (as seen above).
Fingerprint code locks guarantee the same amount of security for your home, if not more.
We're expecting to see a lot more customers update to this new technology.
Mission: Replace traditional lock with new fingerprint lock technology
Emergency: No immediate emergency. The client desired a new updated lock for their home.
Lock: Fingerprint/pin code advanced high-security lock
Location: North London
Phone call date & time: Tuesday, June 12th, 2018, 8:16 am
Arrival time: 9:07am (~49 minutes)
Work time: 45 minutes
Here are a few pictures of the finished product: