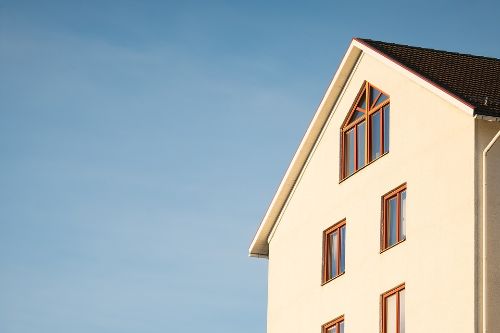 Having good, solid locks on your home is one way of protecting you, your family and your belongings, but it is only the start when it comes to ensuring complete blanket protection.
Safety starts with the physical, and by following our article titled Safety Tips for Protection and Security of Your Home you can ensure you are in the best shape when it comes to the sharp end of protecting your home from threats. Some locking systems can even help save you money on your insurance, which is the second important aspect of making your home safe.
There are two main types of insurance you can get: buildings and contents. Buildings is usually required by the homeowner, so if you rent it won't be applicable to you, but if you have a mortgage you will likely have had the policy in place as a prerequisite to your house purchase. Contents insurance is the policy you choose to take out to protect your valuables and is second only to good physical security in terms of peace of mind for you. It is also one aspect of home finance that some residents tend to cut back on; one in four UK homes do not have contents cover. Contents insurance not only covers you from criminal acts such as theft but in many cases also accidental damage too, so it is incredibly useful to have. Each policy is different though, so you need to grasp the basics to ensure maximum protection.
To properly cover yourself, you must have a clear idea of how much your valuables are worth. A good practice is to go around your house and add up the value of major items, such as electrical goods or jewellery. Be aware that some policies limit you to £1,500 per single item though, unless otherwise specified on the policy. The Insurance Information Institute recommends that If you have individual items worth more, it is wise to make your insurer aware when taking out your cover.
Contents cover is usually taken out on a 'new for old' basis too, so anything you lose is replaced with a new product. Add-ons, such as accidental damage, can be found, although some policies deliver them as standard. When you are shopping around for a policy, ensure you compare like-for-like rather than simply going for the cheapest. Insurance is a tricky business to navigate and often policies which appear the same have different clauses and inclusions.
The building you live in and the belongings within are not the only aspects of your home you can protect with an insurance policy; you can also look to protect the fixture and fittings as well. You can get policies to cover fixtures such as your plumbing and drainage, which come with the option of regular boilers services, as explained by HomeServe. These policies protect you in a different way, not from external threats, but internal malfunctions. Buildings and contents may protect the things you own from damage and theft or an escape of water, but often they do not cover the actual fault that caused the problem. For complete safety, check your policy closely and investigate specialist cover for plumbing and drainage for complete peace of mind.
Once you have insurance in place, and an adequate locking system on your doors and windows, then you should feel relatively secure. If you still feel at risk, there are advanced security systems you can invest in, such as CCTV or remote cameras, as well as alarms, but the bare necessities are surely covered with good locks and a strong insurance policy.