Hiring a fully licensed and bonded locksmith is a great idea. A fully licensed locksmith specializing in Banham locks ensures you have the right skills to replace your lock. Locks can fail due to different reasons. It is essential to get a high-quality lock and replace it so that you can assure your family members the highest level of security. 
It is good to compare several locksmiths before hiring one. Visiting reputable locksmith sites is a great way to identify the right experts you can invite to your home for repairs. Remember, it is always good to get the best quality experts for the job. Some locksmiths can arrive under short notice and fix your locks. With us, you can hire a licensed locksmith to get your Banham locksmith service quickly.
Tips for locating licensed locksmiths
1. Check out the locksmith's full details
You will know whether you are about to hire a team of fully licensed experts after you check out their identification cards. Check out the full names, address of the company where they work, and their certification. In most cases, fully licensed locksmiths will offer you all details about their licensing. Rest assured, you will receive the best service when deciding to go the extra mile and check to confirm whether the locksmiths have fulfilled all the registration details.
2. Run a quick internet search
Searching online about the locksmiths you are about to hire is the best way to go about it. Other homeowners have already hired the Banham locksmith services you are looking at. You can check out reviews that they offer and quickly know whether they are certified. From the details you will get online, you can proceed to compare the information on different websites and understand whether a given locksmith has the necessary credentials to guarantee the professional service. Pay attention to both negative and positive comments, and you will get to know about the quality of services offered by the locksmiths.
3. Ask the locksmith to confirm the address shown in the ad
You may have been checking Banham locks prices, and you landed on an ad that leads you to contact a given locksmith. These online ads tend to have the right information because many people get to see them, and it is easy for others to check out and confirm them. It will be easier for you to get the best deal if you work with experts who have legally registered businesses. A quick check on the address you will avoid hiring imposters.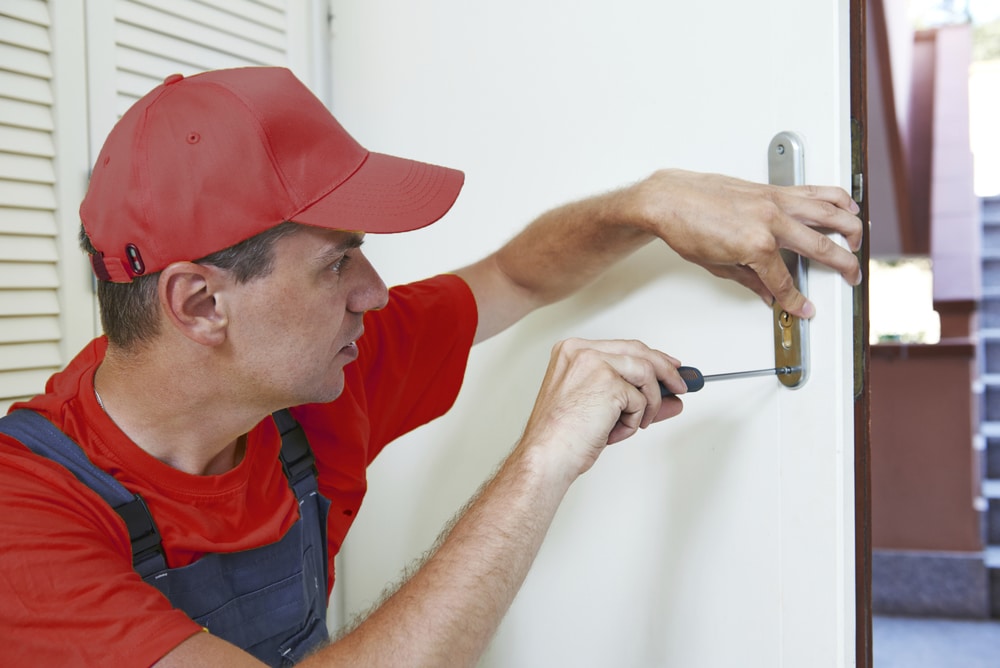 4. Get a total estimate
The experts should give you all details about the locks you would like to install. For example, you likely want to get the best Banham locks prices and then hire experts who can provide the best rates. Fully licensed and certified experts will offer you an estimate of all the fees you will buy. Avoid hiring experts who will provide you with services, but later expose you to hidden charges. When you hire London locksmith 24h service providers, you will get the best deal on Banham locks.
5. Do they provide insurance coverage?
The easiest way to know whether the experts will guarantee the best services and assure you peace of mind is to check whether they have insurance coverage. Ask them, and they will explain the services they offer. The best experts to hire should explain to you whether they are licensed and insured. In most cases, the licensing bodies will require the locksmith companies to provide insurance coverage before operating. Hiring a fully licensed and insured professional will assure you the highest level of security. These experts will work on your locks and ensure they are of the highest quality.
6. Check out the locksmith's identification card
The locksmith's identification card will indicate all the licenses they have. Avoid allowing strangers into your home before you can confirm whether they are qualified locksmiths. Some companies will provide identification cards that indicate all the details about their experts. You can check out the cards and quickly learn whether they are qualified to proceed.
7. Check out the written estimate
Before you can hire the experts for your services, you should check out the written estimates. Know the Banham locks prices and the service charge upfront by checking out their written estimate to know more about the locksmith company. You should see a logo and other business details to help you know more about the company.
8. Check out proof of insurance
It is not enough to trust the words of a locksmith about their insurance arrangements. Ask the locksmith to show you their proof of insurance. Checking out the insurance is a way to ensure you are hiring a fully insured professional to assist with Banham locksmith services.
9. Show your identification
You will be required to show your identification so that the locksmiths can fill an insurance form. Wait and see whether the experts will ask you for an identification card. The best experts to hire will ask you to show your detail to proceed with the locksmith services. For instance, they may like you to prove ownership of the house before changing the locks.
10. Read the paperwork before signing
To ensure you save on Banham locks prices, you should check out all the paperwork details to learn whether a given company is guaranteeing you the best Banham lock prices and service. Always ensure you are working with a professional company. They will be ready to prepare legal documents that you will sign after the project. Always ensure to pay close attention to detail on the paperwork so that you can make the right decision.
11. Use of the latest technology
The best and fully licensed locksmiths will apply the latest technology. As lock making technology keeps improving, experienced locksmiths will employ the latest technology when completing the installation. It is essential to check out the technology applied by a given company before allowing them to work on your project. Ask them whether they have the right tools to work on your locks. If you have old locks, then you may like to upgrade them so that they can assure you of the highest level of technology.
12. Check for bonded services
Bonded experts will offer you locksmith services at fair rates irrespective of the challenges. For instance, you may like to get lock replacement services on short notice. In such a case, you can work with bonded locksmiths who will respond fast. There are times when you can end up locking your key in the house. The best experts will respond to carry out the key replacement services quickly. You can count on fully bonded and licensed locksmiths to get your key in place as fast as possible.
13. Confirm the warranty
You do not want the stress when locks fail after a short period. Work with experts, and they will carry out professional locksmith services with a warranty. Not all locksmiths will ensure, so ask them whether they provide a warranty before you hire them. The best experts will come up with measures to ensure they offer you stress-free services. Getting proof will be a great way to ensure you get the best services.
14. Check credible locksmith organization websites
The locksmith's organization has a website where you can get more information about the services they offer. It is the best place to check and know more about the certification of the professionals you are about to hire. Ensure you hire experts who have a good reputation and offer excellent services. After you get the information about a given locksmith in London or the surrounding area, you can also check out third-party review websites to learn more details. Hire the best locksmiths, and enjoy peace of mind. When you have secure locks, it assures you have the highest level of security.
We are fully licensed locksmiths you can hire. Call us for Banham Locksmith service or any other locksmith services, and we will deploy our team of experts. You can work with us for residential and commercial locksmith services. Every locksmith project we take on, we give it our best effort, including our many years of experience. You will get a uniformed locksmith from our company to carry out the assessment and offer a free quote. Our services are affordable and safe. Please call us today!