Home security is one of the vital things that every homeowner has to keep in mind. To keep your belongings safe from burglars, it is always essential to keep your doors locked, especially when no one is home. One way to accomplish that is by hiring locksmiths to install uPVC door locks in your home.
Securing your front door alone, however, won't keep your home entirely safe. There are other practices that you could carry out to improve your home's security. Here, we will show you some of the most effective safety tips for protecting and securing your home.
Secure Your Doors
Did you know that 34% of break-ins happen through the front door? That's usually the case, and it happens because your door is the most comfortable point of entry for a burglar. As a result, you need to secure your doors.
You need to make sure that your door is sturdy enough to prevent thieves from kicking it down. Additionally, you need a suitable locking mechanism such as UPVC door locks, which burglars can't pick easily. There are also other ways to make your uPVC front door more secure, and you will learn about them here.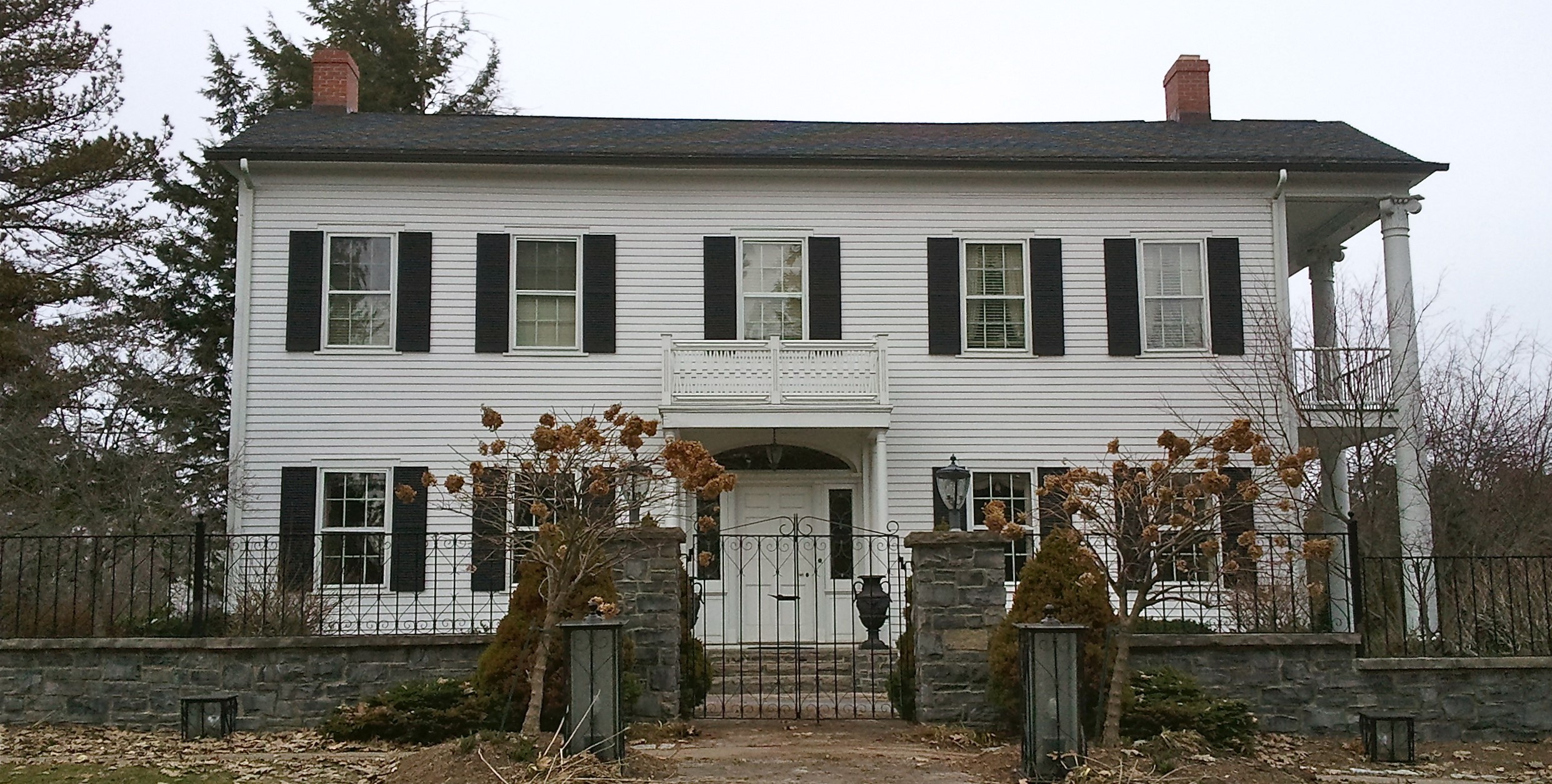 UPVC front doors need to be fitted with an anti-snap lock. The purpose of this lock is to make sure that your door lock doesn't snap. Better yet, the lock cannot be picked by thieves.
Secondly, your uPVC front doors need to have high-security handles. So, how does the high-security handle improve security? Well, it does that by being thicker as compared to regular handles. Although that enhances your home's security, you need to make sure that professional locksmiths fit your handles.
Moreover, uPVC front doors require professionally installed sash jammers. The purpose of sash jammers is to ensure that your uPVC door locks will not open if they are broken.
Furthermore, we recommend securing your uPVC front doors with hinge bolts. Such bolts are highly effective when your door is closed because they prevent burglars from forcing your door open off the hinges. Usually, we fit hinge bolts on outward opening doors.
Alternatively, you could fit your uPVC doors with door chains. Technically, a door chain will let you see the person knocking at your door before allowing him or her to enter.
But wait, there's more.
We can also add a reinforcer plate around your door's deadbolt or its handset. The extra layer helps to make your door more secure. Moreover, we can rekey your locks with uPVC door locks. It is a procedure we carry out if you're not the first to live in your current home.
Another way to secure your front door is by installing a wide-angle peephole. The peephole will allow you to scan outside your door, especially when unexpected persons knock at your door.
If your home has sliding doors, it's always advisable to have a safety bar installed. It helps keep your door secure in case someone tries to kick it in. To make it safer, have your locksmith install a floor bolt.
Reinforce Your Windows
Apart from your front door, burglars also find it easy to access your home through the windows. One of the most effective ways to prevent thieves from getting into your house through your windows is by keeping them locked. If you have to leave your home or when going to bed, make sure to close all the windows.
Unfortunately, some burglars can surpass locked windows, which means that locking them alone will not cut it. Luckily, you can implement various safety tips to keep your home secure. To begin with, you can install sensors, which sound an alarm when your window breaks.
Additionally, you can have window pin locks installed. They keep your windows secure when they're partially open. You can also install some pin-less models. If that doesn't cut it for you, you can plant prickly bushes close to the windows on your home's ground floor.
We also advise people to put up curtains over windows that could reveal highly valuable items, such as garage windows. The curtains offer some privacy, ensuring that burglars don't see your valuables. If you live in a high-risk neighborhood, you can install safety glass. However, we recommend installing them on the smaller windows in your home or those that you hardly open.
Protect Your Garage
If your garage is attached to your main house, you will need to improve its security measures by incorporating highly advanced locking systems in its door. You need to know that the garage is also a popular entry point for thieves. The reason behind this is because garage doors have some weaknesses. That means that thieves can manipulate the latch by kicking the door in or using a jimmy.
The first step towards keeping the contents in your garage secure is by making sure that the door is always locked. You must also ensure that the door that connects the garage to your house is always locked.
What if that doesn't do the trick? Well, you can install a home automation system. This system makes sure that the garage door always closes down after you. It is quite advantageous because there is no day you'll forget to lock up behind you.
If you intend to be away from your home for a while, say on a business trip, you can detach the garage opener. Alternatively, you can lock your door in a way that thieves can't lift. If you want to make your door even more secure, you can drill a hole in the track, particularly above the roller. Once done, you can use a padlock to lock the door. This could be a DIY project, but you can always call an expert locksmith to carry out the task if you are not confident enough to undertake it.
Make Sure the Entry Points Have Security Systems
Even after you secure your doors and windows, you will still need to do more to ensure your home is entirely safe. One of the most effective ways to accomplish this is having a proper security system installed at your home's entry points.
To begin with, you can have a doorbell camera installed at your front door. Most of these cameras have motion sensors, which will alert you when anyone comes near your front door. That way, you can see who's at your premises even when they don't ring the bell. After all, burglars rarely vandalize a home where they know they will be caught on camera.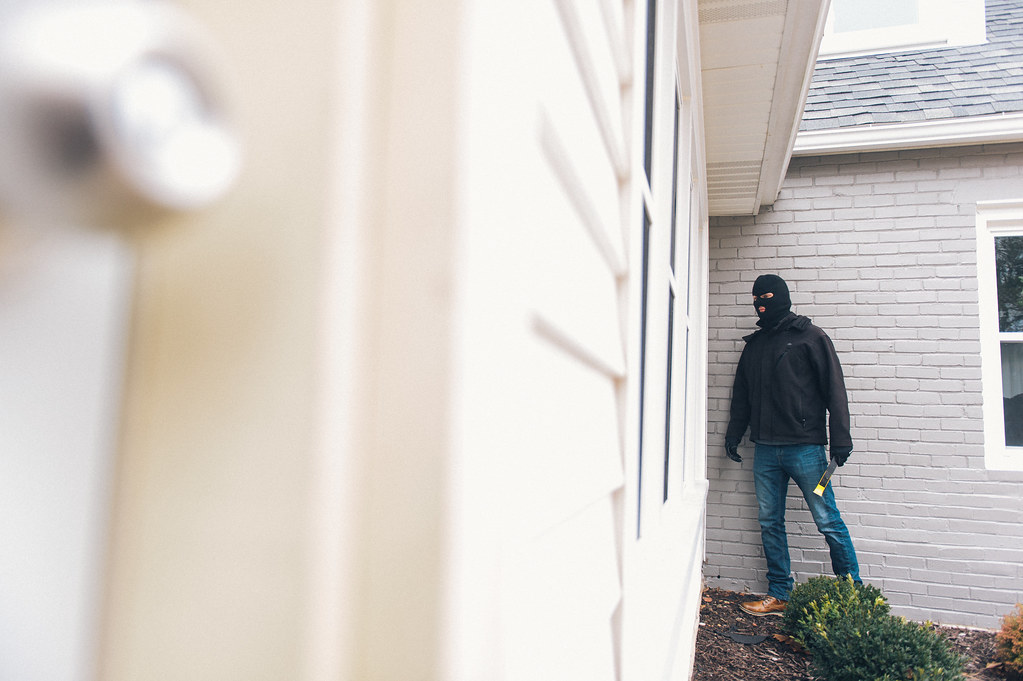 Alternatively, you can install door and window sensors. Such sensors are a crucial part of your home's security system. How so? They sound an alarm when someone tries to access your home's interior forcefully. This security system could also contact
emergency services for you. You can also install glass break sensors that send an alert when a burglar breaks a window.
Secure your valuables
So, how do you secure your valuables? Well, you need to make sure that they stay out of sight. If a burglar passes near your home and sees valuable items, he or she will most likely be tempted to steal.
Luckily, keeping things in burglars' sights is not a hard task. It is as simple as closing your curtains or blinds, especially when you're away from home or during the night. If you have small-sized valuable items, you need to make sure to store them inside a drawer. You can even have a safe installed to store more valuable items.
Make It Difficult for Trespassers to Hide
Someone with ill intentions will try as much as possible not to be seen, especially when trying to access your home. With that in mind, you need to make sure that your home does not have any hiding spots. Additionally, you should block potential escape routes to keep criminals away.
Moreover, you need to make sure that your home has adequate exterior lighting. When your home is well-lit, burglars will hardly come near your home. You must also trim your hedges to prevent criminals from hiding there.
Conclusion
Home security is essential. It works to keep your most valuable belongings safe and secure. We have also discussed plenty of ways to improve your home's security. For instance, you need to make sure you lock your door and windows using proper locks. So, do you need uPVC front doors and uPVC door locks installed in your home? If you do, London Locksmith 24h has you covered. Additionally, you can install a security system to alert you when there's an intruder. Moreover, you should ensure your home's exterior has enough lighting.