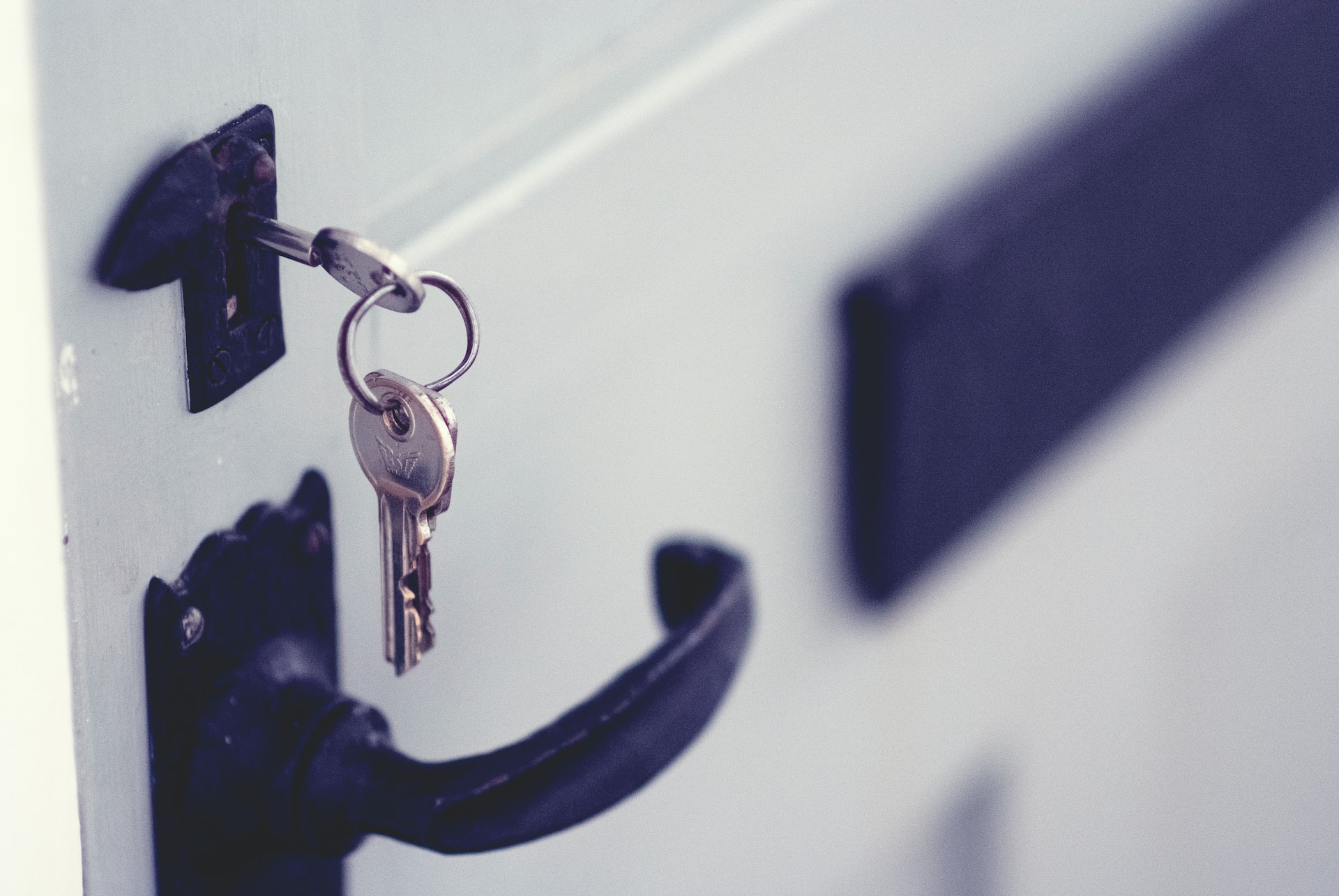 Keeping loved ones and valuables safe is a primary concern for so many. Staying secure behind lock and key is standard practice and has worked for centuries. But what if a lock has become too old or needs to be replaced? A locksmith should be your next call.
Locksmiths perform a vital role. If you've ever been locked out, you know the feeling of desperation that builds. Having the expertise to resolve this issue offers customers peace of mind. Let's take a look at what else these keymasters can do.
What Types of Services Does a Locksmith Offer?
Although most people are aware of the available specialties of a locksmith, many may not be unaware of the numerous facets of lock and key services they handle.
Car Lockout and Key Cutting Service
Most drivers will lock their keys in their cars at least once in their lives. It's almost a rite of passage to become an experienced driver. Either way, a locksmith is often the answer.
For a car lockout, a locksmith might use a tool called a slim jim to release the lock mechanism on the car door manually. This thin metal strip slides down the window glass into the interior of the car door. It's at this point a good locksmith earns their money.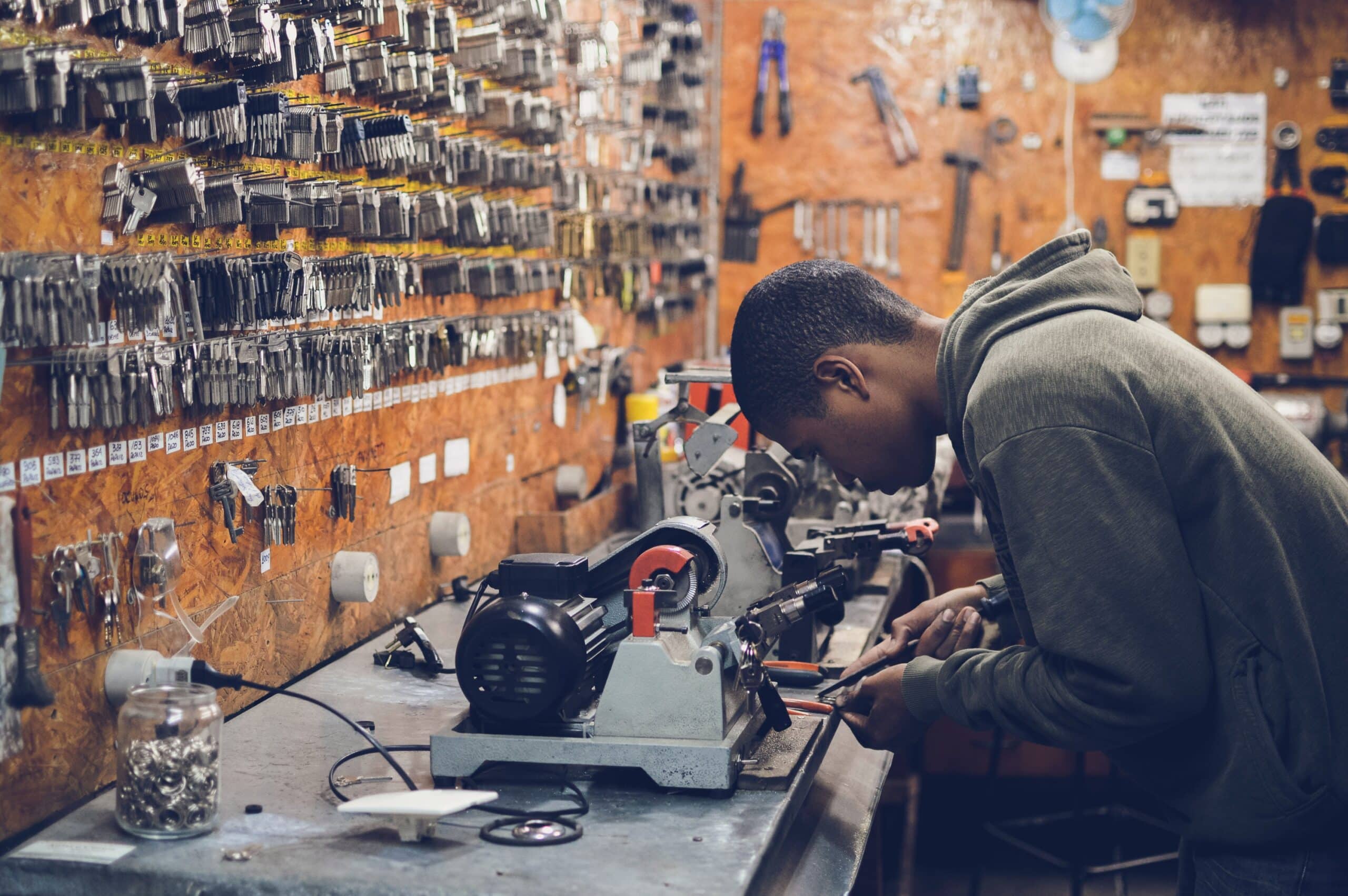 Depending on the vehicle, an experienced locksmith will know where to fish around and pull the slim jim to release the lock. With a click, the door is open. Of course, if this method doesn't work, others may involve removing a locking cylinder or even picking a lock.
Modern electronic locking mechanisms sometimes require a lock company to fix a locking problem. Still, many locksmiths have moved ahead with time and technology and are dutifully prepared for almost any situation.
If a customer needs spare keys made to avoid a lockout problem in the future, a locksmith can also cut keys for a customer. Another common locksmithing task, key cutting, involves taking "blank" keys and cutting them to the same profile as the existing key. A machine does the most key cutting, but there are instances where a special key or older lock may need the human touch to get everything working properly.
Protection and Security Services
Not all locksmiths offer security services, as many companies specialize in home, auto, and business alarms and protection. Some locksmiths may partner up or collaborate with security companies to offer a wider range of services.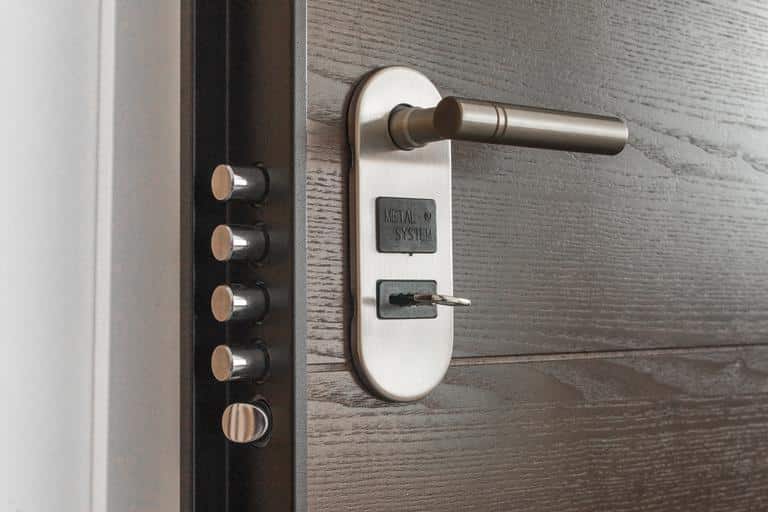 Most locksmiths offering these services will determine a building perimeter, install monitors at entry points, and ensure all locks are functioning properly and are strong enough to resist break-ins. Security services can also include establishing a CCTV system to record and monitor the inside and outside of a home or business.
Entry codes, monitoring alerts, and voice commands can be routed through a control pad. Additionally, smart locks can be included in a security set-up, offering keypad entry, keyless entry, or even fingerprint recognition software.
Unlocking of a Door
Helping a customer enter their business or flat is one of the main jobs for locksmiths. Vital role locksmiths can relieve customer stress and help people get on with their day.
When customers call, they want to know that help is on the way. With many locksmith services offering a mobile fleet of employees, customers can rest assured that they'll be ready to go in no time.
Lock Maintenance and Repair
As locks age, their small parts may need attention to operate smoothly. If they become too damaged, replacements are required. Experienced locksmiths can determine if maintenance or repair is the best choice, depending on the lock's age, function, and condition.
If a lock is specific for a door type or as a historical timepiece, it may be more beneficial to repair and manage the lock. Most locksmiths offer various reliable replacement options if the lock is older and just needs to be replaced.
Unlocking and Repairing of Safes
Safes house people's most precious items, locked away to avoid theft or loss. Unfortunately, sometimes safes are locked and hidden in the back of closets. Enough time may pass in which the whereabouts of the keys or safe combination have been lost or forgotten.
A locksmith has the tools and experience to open safes, big and small. Or, if a safe has been damaged and no longer opens or functions properly, a qualified locksmith can provide maintenance and repairs to return the safe to proper working order.
Emergency Locksmith Services
Emergency services for most locksmiths include helping customers get into (or out of) a locked building or car. The emergency is often time-sensitive, and the customer may be emotional, upon arrival, as access to children or pets may be the driving factor. Simply typing emergency locksmith near me as a search can trigger stress.
Emergency services occur at all hours of the day or night, so locksmiths are often on-call 24/7. Returning customers to a calm and secure state is a critical skill, too.
Installation of New Locks
Whatever the task, experienced locksmiths can handle all the combinations of needs a customer may have, including offering suggestions for fixes a customer might not have considered. A quality locksmith should be equal parts technician and customer service, expert.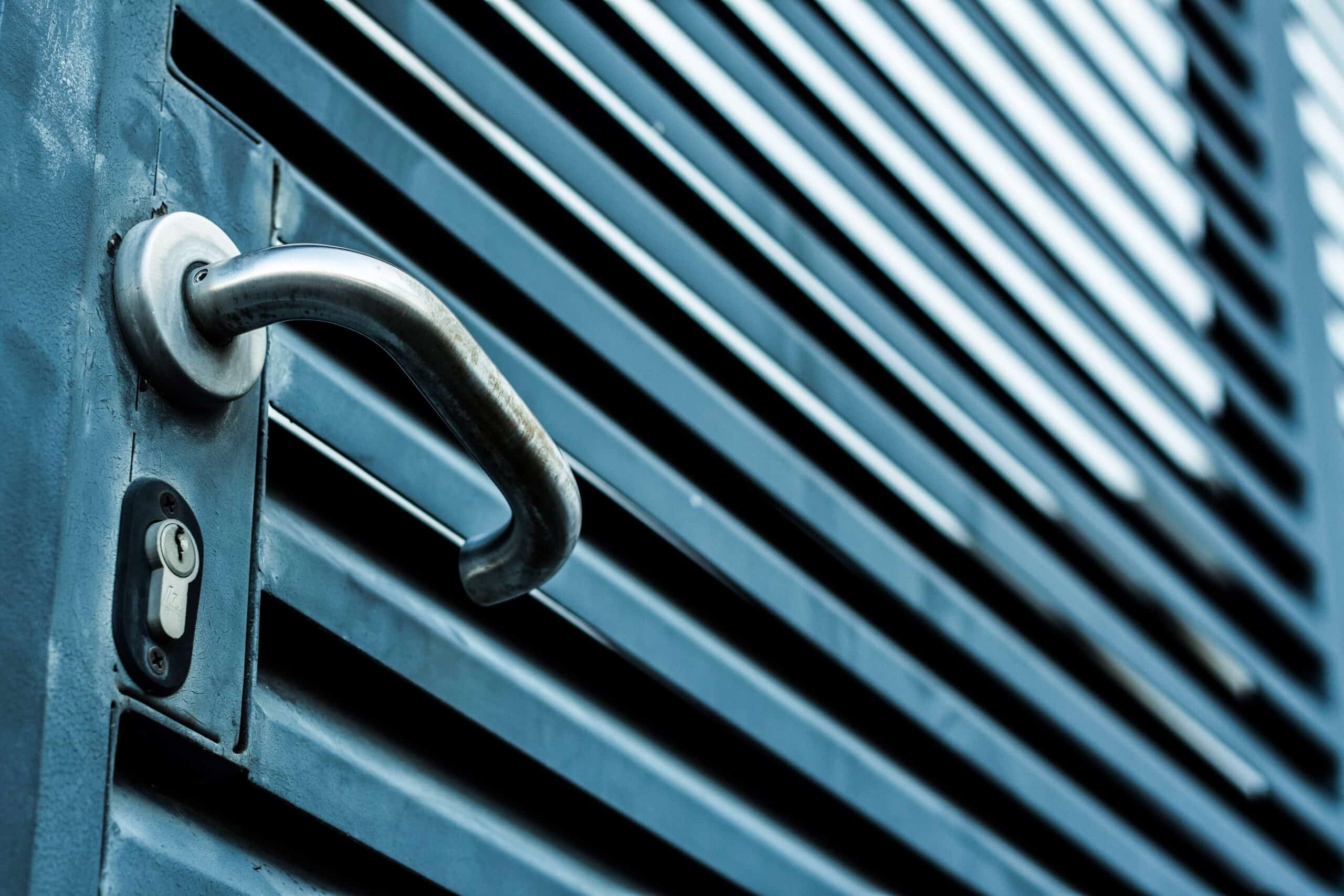 Lock installation might be needed for a new Upvc Door Installation or could be a replacement of an older or damaged lock. Locksmiths can also be called out to completely replace all of the older locks in a business or residence.
Duties and Responsibilities of a Locksmith
As we've discussed, locksmiths have various tasks and responsibilities with locks and entryways. Some of the most important jobs consist of:
Repairing, replacing, and re-keying locks

Installation of new locks

Providing emergency lock-out services

Offering security monitoring and protective services(CCTV)

Installing smart locks and lock keypads

Replacing doors and windows(security upgrades)

Offering safe unlocking and maintenance

Maintaining security systems and offering break-in repair services
Depending on the locksmith a customer chooses, these services are fairly standard. Contact a reputable locksmith in your area to see what additional services they may offer.
What to Look for in a Reliable Locksmith
A reliable locksmith is a valued asset. Securing a home or business, offering emergency support, or consulting on door and window replacement are just a few of their specialties. When looking for a qualified lock specialist, consider these aspects.
Find a Locksmith Right After Buying a House
When a customer purchases a new home, there's always the possibility that spare keys the previous owners made are still in circulation. It may be necessary to re-key or replace the locks. Finding a good locksmith is critical for securing the new living space.
A qualified locksmith will be upfront about what services they provide and what products they offer. Watch out for those who promise they can do anything with any product. Most locksmiths will list their specialties and the brands they partner with.
Check Online Reviews and Verify their Business
Many locksmith companies will want to tout their good reputation. See how many years they've been in business, where they operate, and how busy they are. A business with a good reputation is usually working.
Customers are also smart to check a locksmith's reputation with a quick internet search. In today's tech-savvy world, most reputable companies will also have a webpage and social media presence. See what other customers have to say.
Ask for the Identification
Many locksmiths will display their credentials within their literature or webpage. Others may present theirs upon request. If a locksmith can't produce information that they're licensed and insured, you likely don't need them.
Opt for a Written Estimate
As a customer, it's important to have a good idea of what is needed and a healthy amount of questions and concerns to discuss with a locksmith. A reputable and reliable locksmith should be able to answer questions and explain what they'll be able to do.
Then, receiving a written estimate provides an initial non-binding contractual agreement. It shows the professionalism of the locksmith and offers clarity for the customer.
Choose Credit Card as Payment Mode
Paying with a credit card creates a registered transaction, proof for both locksmith and customer. Also, locksmith technicians can focus on lock repairs, not making changes or securing cash or cheques.
Reasons to Consider Hiring a Locksmith
Hiring a locksmith is a great choice for repairing or replacing locks and keys and providing security assistance and expertise. Locksmiths can alleviate emergencies involving accidental lockouts, loss of a combination, or misplaced keys. Additionally, a qualified locksmith will offer professionalism and round-the-clock service for everyone.
Conclusion
For those searching for a reputable and experienced locksmith serving the greater London area, look no further than 24/7 London Locksmith services. A full-service locksmith, our technicians can arrive at your address in approximately 30 minutes or less. Search
Call 0207.096.1790 24 hours a day for a technician, including emergency services. You can search "emergency locksmith near me" to find us through a Google search. Contact us on our webpage for non-emergencies or email us at [email protected] for more information.