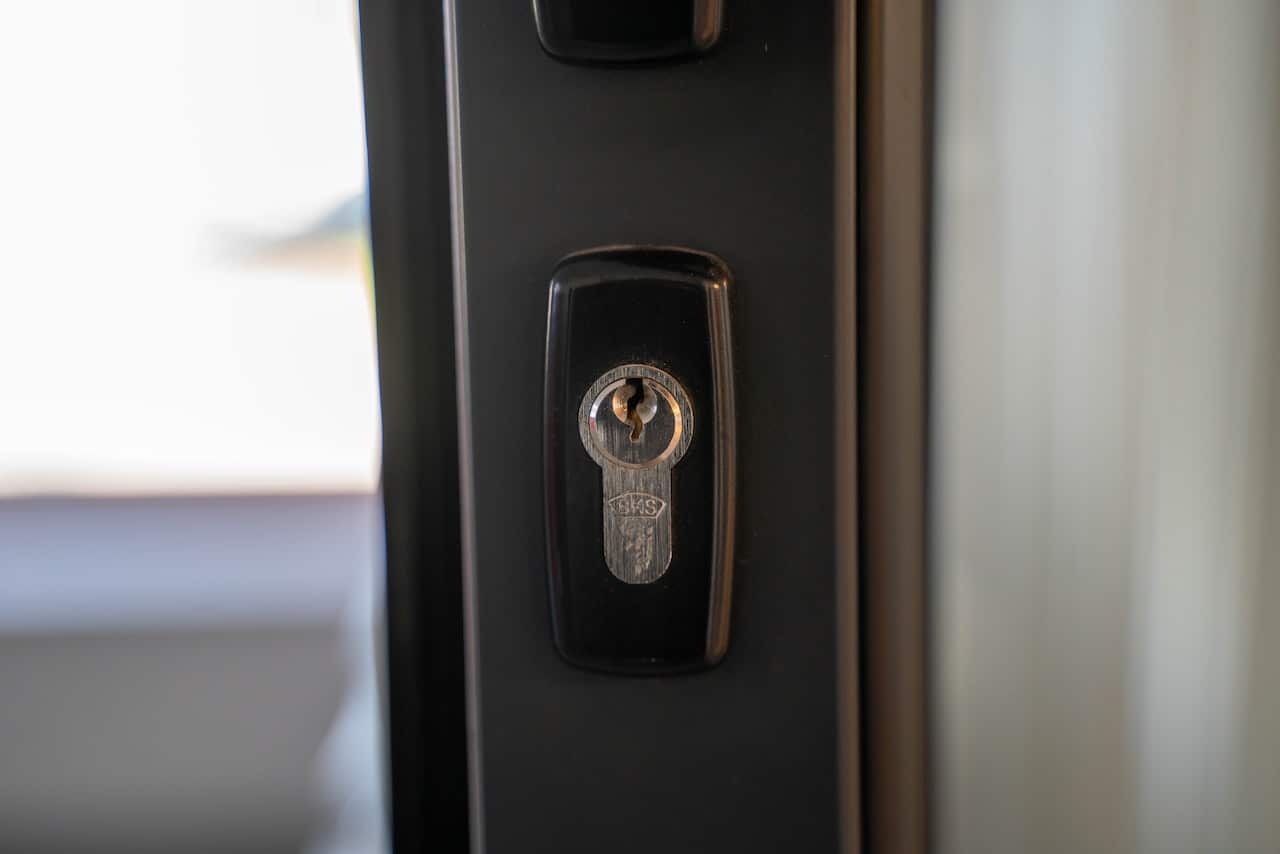 Welcome to our blog! Today, we're excited to share the top 7 benefits of adding an extra layer of security to your home with ERA Door Locks. You may be thinking, "Why do I need to bother with an extra layer of security?" Well, let us tell you – it's about more than keeping burglars out. There are a plethora of reasons why investing in ERA Door Locks is a smart decision.
Have you ever returned home from a long day at work only to realise you've misplaced your keys? Or you've had a sleepless night worrying about the security of your home. If so, you're not alone. Many homeowners share the same concerns, so investing in a reliable security system is crucial.
We know that security might not be the most exciting topic, but it's crucial. We all want to feel safe and secure in our homes, and ERA Door Locks can help you. Plus, they come with a bunch of other benefits that we think you're going to love. Not only do they provide top-notch security for your home, but they also offer convenience and peace of mind. Plus, with their sleek and sophisticated design, you can add a touch of style to your front door.
We know that security can sometimes be monotonous, but we promise to make it fun and exciting. So, please grab a cup of coffee, sit back, and show us why ERA Door Locks are a must-have for any homeowner who takes security seriously. Let's dive in!
ERA Door Locks: Smart Lock System for Your Home and Office!
ERA Door Locks are a revolution in security, upgrading the traditional method of locking doors to a more sophisticated and efficient level. With its advanced technology, ERA Door Locks offers an innovative solution that provides higher security, convenience, and peace of mind.
Gone are the days when keys were the only way to lock and unlock doors. With ERA Door Locks, you can access advanced features like keyless entry and remote monitoring. These features make your life easier and give you greater control over who can access your property.
ERA Door Locks also upgrade traditional locking methods using state-of-the-art technology, such as smart cards and mobile apps. These technologies provide an additional layer of security, allowing you to monitor and control access to your property remotely.
Moreover, ERA Door Locks offer a high degree of customisation, enabling you to set up different user access levels. This feature is handy in workplaces and other shared spaces where you must manage access to different areas. They also offer a modern, sleek design that seamlessly fits into any home or office décor. They are available in various finishes, allowing you to choose a lock that matches your style.
ERA Door Locks: Outline the Top 7 Benefits of Door Locks!
Intensified Security: Burglars and Intruders Cannot Enter Your Property
ERA Door Locks offer higher security than traditional locks, making it extremely difficult for burglars and intruders to enter your property. With their advanced technology and durable materials, ERA Door Locks provide a strong defence against forced entry.
These locks come equipped with anti-pick features designed to prevent intruders from tampering with the lock. They are also designed to withstand significant force, making it difficult for anyone to break through.
Moreover, many ERA Door Locks are designed to provide a visual deterrent to would-be intruders. The mere sight of these locks can be enough to discourage them from attempting to enter your property.
Keep Intruders Away: Allow the Authorised Personnel To Enter or Exit
One of the tremendous benefits of ERA Door Locks is their ability to allow authorised personnel to enter and exit while keeping intruders away. These locks provide a high level of access control, ensuring that only those with permission to enter your property can do so.
ERA Door Locks come equipped with advanced technology that enables you to control access to your property. You can program these locks to allow access to specific individuals, such as family members, employees, or service providers while keeping everyone else out.
This feature is particularly useful for businesses that need to restrict access to certain areas of their premises. With ERA Door Locks, you can create different levels of access for employees, depending on their role or department.
Eliminate the Use of Keys: Removing the Requirement for Keys and Codes
The biggest hassles of traditional locks are the need to carry keys and remember codes. With ERA Door Locks, you can eliminate the need for keys and regulations, making entry and exit from your property more convenient and secure.
ERA Door Locks use advanced technology such as biometric sensors, key fobs, and smartphone apps to control access without needing keys or codes. These methods are more convenient, secure, and less vulnerable to hacking or manipulation.
Biometric sensors, for example, can identify a person's unique physical characteristics, such as fingerprints or facial features, allowing access only to authorised individuals. On the other hand, key fobs or smartphone apps can be programmed to grant access to specific individuals, eliminating the need for physical keys or codes.
Secure Your Confidential Items: Private Stuff Are Secure From Unauthorised Access
ERA Door Locks provide high security for your confidential items, ensuring they are safe from unauthorised access. Whether it is sensitive business documents, personal files, or valuable items, you can rest assured that they are secure with ERA Door Locks.
These locks offer access control methods that restrict access to specific areas or items within your property. This means you can control who can access your confidential items and prevent unauthorised access. This feature is particularly crucial for businesses, as it can help safeguard sensitive data and trade secrets from competitors or unauthorised personnel.
Hard To Get Through: Visual Deterrence for Break-Ins That Keep Away Burglar
ERA Door Locks are designed to be hard to get through, making them an effective visual deterrent for break-ins and burglars. The locks are made from high-quality materials and are tamper-resistant, meaning they cannot be easily bypassed or picked.
These locks have been designed to withstand various attacks, including drilling, picking, and bumping. This makes them highly effective in preventing unauthorized access and discourages burglars from attempting to break in.
Easy Monitoring and Access: Ensure That Only Selected Staff Are Permitted Access to the Regions
ERA Door Locks offer an easy way to monitor and control access to specific areas or regions of your property. With these locks, you can ensure that only selected staff or individuals can access certain areas or parts.
ERA Door Locks offer various access control methods, including RFID, biometric, or critical fob access control systems. These systems make granting or revoking access to specific areas or regions easy, allowing you to control who enters your property.
ERA Door Locks not only provide enhanced security and access control but also come in stylish designs that complement the overall look of your property. To match your door's finish, these locks are available in various finishes, including chrome, brass, and satin.
The locks' sleek and modern designs make them an ideal choice for residential and commercial properties, adding style and sophistication to your property's entrance. With ERA Door Locks, you can upgrade the security of your property while maintaining its aesthetic appeal.
ERA Door Locks' stylish design is not just limited to their appearance but also extends to their functionality. These locks feature innovative technologies, such as smartphones and voice-activated access control, to make them stylish and smart.
Are You Having Problems With Your uPVC Windows & Door Locks? Give London Locksmith a Call To Get Them Repaired.
Experiencing problems with your uPVC windows and door locks? Don't hesitate to contact London Locksmith for quick and reliable repairs. Our team of skilled technicians are experienced in repairing and replacing all types of locks and security systems, including ERA Door Locks.
At London Locksmith, we understand the importance of keeping your property safe and secure. That's why we offer a range of security solutions to meet your specific needs, from basic lock repairs to advanced security systems. With our expertise and quality workmanship, you can be confident that your property is in good hands.
Get Reliable ERA Door Locks Services With London Locksmith
At London Locksmith, we understand the importance of keeping your property safe and secure. We are committed to providing you with the highest quality service and expertise. We use only the best materials and products to ensure that your ERA Door Locks are working efficiently and effectively, providing peace of mind knowing that your property is secure.
Whether you need a new lock installation, repair services, or general maintenance, our team is here to help. We offer fast and reliable service, with 24/7 availability, to ensure you are never stranded in an emergency.
So why trust anyone else with your security needs? Call London Locksmith today to schedule an appointment and experience the difference between our reliable and professional ERA Door Locks services.