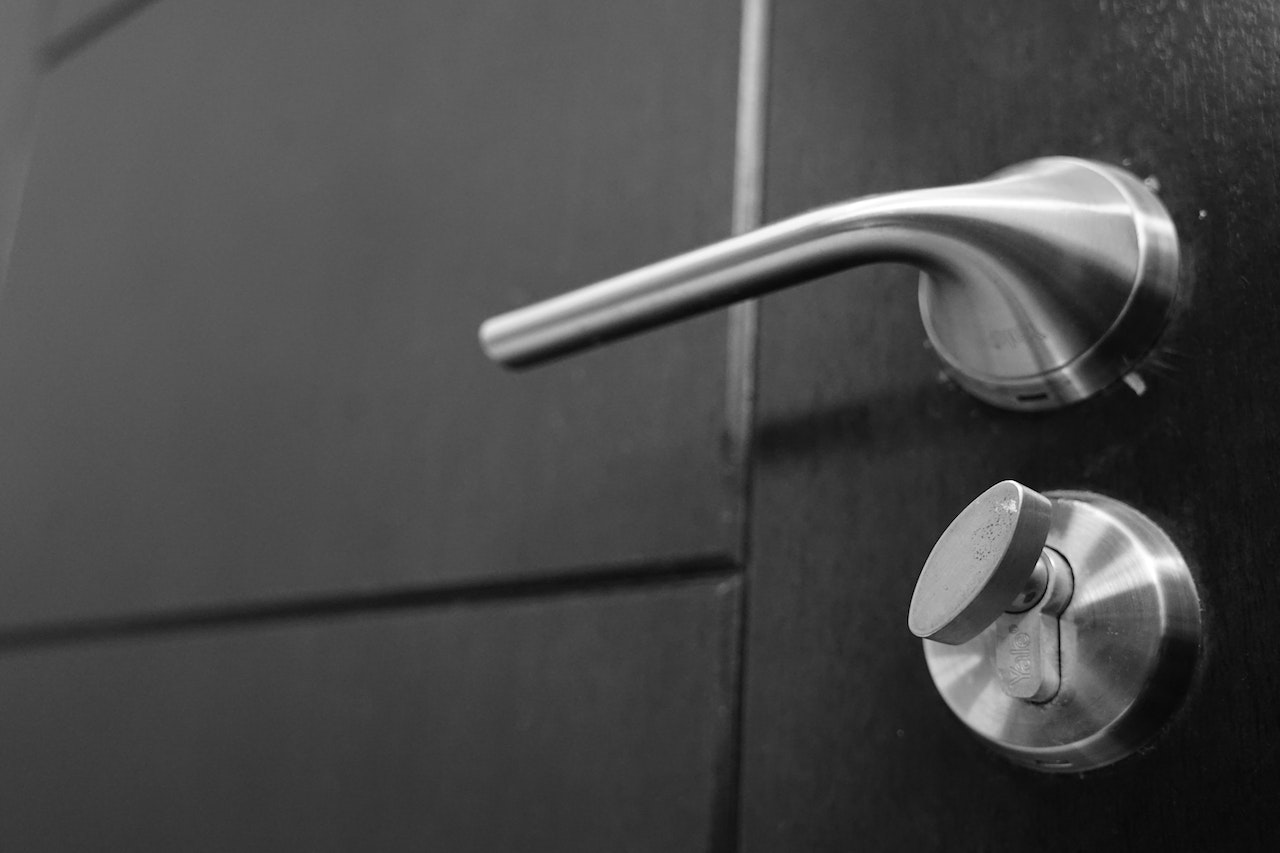 Having a door lock that's not working can be a major inconvenience. This is one of the most common problems we face in our daily lives. It can happen anytime and cause various problems, from delayed entry to potential security threats. Whether you're dealing with a residential or commercial property, a malfunctioning door lock can be a frustrating and time-consuming problem. That's why it's important to understand and learn how to fix the top three challenges that cause door locks to malfunction.
This blog will address the most common door lock issues and provide solutions to help you fix them. Here, you will learn how to identify the cause of the issue, determine the best course of action, and effectively eliminate the problem for good. So, keep on reading this.
uPVC Locks: Having Issues With Your uPVC Door or Window Locks?
uPVC locks can be an excellent choice for homeowners and businesses looking for durability, energy efficiency, and low maintenance. However, they can also develop issues that make them difficult to operate or pose a security risk. If you're experiencing problems with your uPVC door or window locks, addressing them as soon as possible is important.
Some common issues with uPVC locks include stiffness or difficulty turning, misalignment, broken keys, and wear and tear. If you're dealing with stiffness or difficulty turning, try spraying a lubricant like WD-40 to free up the lock. You may need to adjust the door or window frame or the lock itself for a misaligned lock. If your key has broken off inside the lock, it's best to call a locksmith to extract it safely. And if your lock is worn out, it may be time to upgrade to a new, more secure lock.
uPVC Doors Offers a Great Security Solution: What Are Its Types?
uPVC doors come in different types, each with its own unique features and benefits. Here are the most common types of uPVC doors and what sets them apart:
Standard uPVC doors: These are the most basic and affordable type of uPVC doors. They are available in numerous colours and styles, making them suitable for various properties. Standard uPVC doors are energy-efficient and low-maintenance, making them a popular choice for many homeowners.

Composite uPVC doors: They are designed to be extra secure, making them ideal for properties requiring high security. They are made from a combination of materials, including uPVC, wood, and insulating foam, which makes them more durable and energy-efficient than standard uPVC doors.

French uPVC doors: French uPVC doors are designed to provide a stylish and functional solution for homes and businesses. They feature two doors that open outwards, creating a wide and inviting entrance. French uPVC doors are available in different colours and styles, allowing homeowners to find the perfect match for their property.

Patio uPVC doors: They are a popular option for homeowners looking to add more natural light and better outdoor access to their property. They slide open horizontally, making them space-efficient and ideal for smaller homes. They are also energy-efficient, low-maintenance, and come in various colours and styles to suit different properties.

Bi-fold uPVC doors: These doors are becoming increasingly popular due to their versatility and aesthetic appeal. They feature multiple panels that fold and stack against each other, creating a wide and seamless opening to the outside. Bi-fold uPVC doors are available in various colours and styles, making them a great option for modern and contemporary homes.
3 Most Common uPVC Door Problems and How To Fix Them!
Problems related to uPVC can be different in each situation, but here, we are addressing the most commonly witnessed uPVC door problems and how to fix them:
uPVC Door Problem #1 – Misaligning Locks
With uPVC doors, a misaligned lock is a frequent problem. Variations in dampness or temperature, warping, or harm to the door or frame can bring it on. You can repair it by lubricating the lock, adjusting the joints, or replacing broken components. It's best to seek assistance from a qualified locksmith or uPVC door expert if the issue continues.
uPVC Door Problem #2 – Locks Breaking From Pressure
The locking system on uPVC doors frequently malfunctions due to pressure. Install a new lock that is the same size and style as the previous one to fix it. Add more metal to the door as reinforcement to stop the issue from reoccurring. Don't be reluctant to call in the experts if all else fails and you feel out of luck.
uPVC Door Problem #3 – Easily Manipulated Locks
Locks that are readily picked are a third issue that uPVC door owners frequently encounter. When the lock mechanism is weak and cannot withstand efforts at forced entry, this can happen, leaving the door open to intruders. Upgrading your lock and improving the security system of your door can be the best option for dealing with easily manipulated locks. Investing in high-quality and high-security doors is always the best plan for the security of your home.
Here are the Top Solutions for uPVC Lock Problems
If there is a problem, there's a solution. Here are some of the top solutions for all your uPVC lock problems:
Regular Maintenance and Cleaning
It is always recommended to maintain and clean uPVC locks at a fixed interval of time. It reduces the chances of you getting caught up in the lock problems and increases the life of the uPVC lock. Better maintenance can be a precaution for all the lock problems.
Adjusting or Realigning the Lock
Misalignment can be resolved by realigning or adjusting the lock. A qualified locksmith can handle this; they will evaluate the issue and modify the lock mechanism as necessary. You might need to check the screws for alignment, or getting a professional locksmith to handle the situation is always the best solution.
Lubricating the Lock Mechanism
Several issues with uPVC door locks can be addressed by lubricating the lock mechanism. Graphite powder or silicone spray can lubricate a dry or sticky lock mechanism. It's crucial to avoid using oil-based lubricants because they can draw dirt and debris, which could damage the lock mechanism.
Replacing Worn or Damaged Parts
A uPVC door lock may occasionally experience issues due to worn-out or damaged components. In this situation, replacing worn or broken parts will be necessary. A qualified locksmith can evaluate the situation and replace any essential components. Hiring a professional to determine which part is damaged is a good option to save money.
Replace the Lock Entirely
If nothing works, you can simply replace the lock with better, high-quality ones. This can be done by calling a professional locksmith to analyze the situation and suggest the best locks in the market. Replacing a lock can be seen as an investment in the security of your house. Thus, considering the quality of the lock should be the priority.
Having a Problem With Your uPVC Door & Window? We Can Help You Fix It!
If you are facing any problem related to your door locks and need help resolving the issue, we are here to help you. At 24/7 London Locksmith, we understand the importance of having secure and functional uPVC door locks. That's why we offer a range of lock repair and replacement services to help you get your uPVC locks back in working order.
Our team of professional locksmiths has extensive experience working with uPVC locks and can help you fix any problem you may be facing. Whether it's a lock that won't turn or a broken mechanism, we'll assess the situation and provide you with a prompt and reliable solution.
You can depend on us to be there for you whenever you need us because we provide a 24/7 service. With the most up-to-date equipment and technology, our locksmiths can complete repairs and replacements swiftly and effectively. To help you save time and money, we'll always try to repair your current lock before offering a replacement.
To Conclude
If you're experiencing issues with your uPVC door or window locks, acting fast and seeking help from a professional locksmith is essential. You can make sure your uPVC door locks remain in good working order by adhering to the solutions we've provided, which include routine maintenance and cleaning, adjusting or realigning the lock, lubricating the lock mechanism, and replacing old or damaged parts.
Remember that it's always advisable to call a reputable locksmith when a problem arises. Any lock issue you may be having can be immediately identified and fixed due to the knowledge, expertise, and equipment on hand from our team of professionals. 24/7 London Locksmith is here to solve your problems anytime and any day. So, don't hesitate to call us if you struggle with your uPVC door or window locks. We'll be happy to help you get your locks back in working order and restore your peace of mind. Click here to learn more!