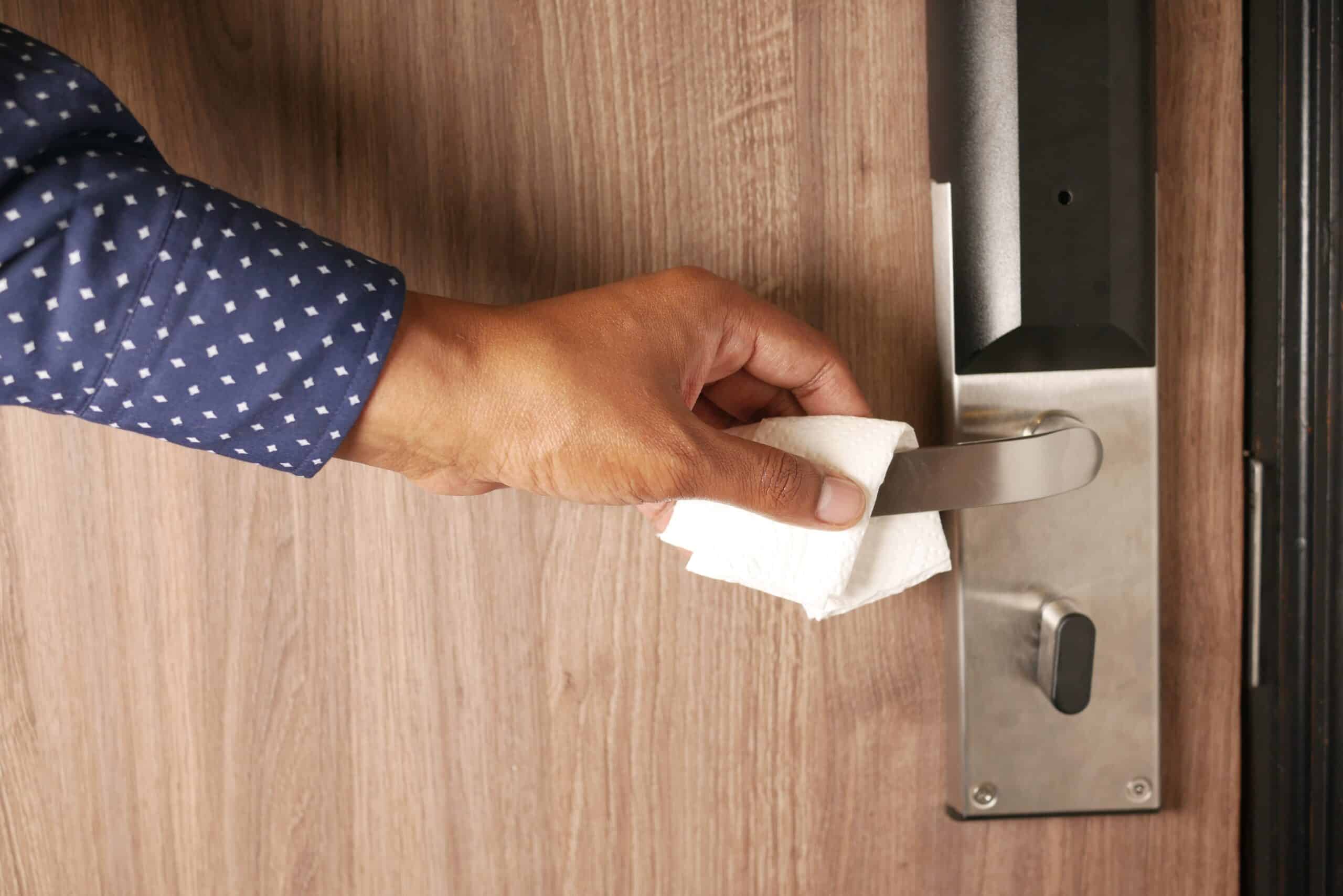 Keeping your home safe often means more than simply protecting money and valuables. Our families are our greatest treasures and, rightly so, are the number one priority to keep safe. A smart home security system can offer excellent safety and peace of mind.
ERA Locks is an exclusive lock and security company for commercial and residential needs. Approaching nearly 200 years of innovation and service, their locks are some of the most durable and long-lasting on the market. Let's take a closer look at the functions and features of ERA home security products and how they can keep you and yours safe and secure.
The Best Ways to Avoid Burglaries are with a Home Security System!
Choosing the best methods for home security can be confusing or the choices immense, but they don't have to. Start by understanding that modern security is far more than just a deadbolt lock at the front door. Modern home security now most likely involves multiple parts working together to form a whole system.
From advanced mechanism locks, which resist being picked or broken, to cameras, window, and door sensors, and even smart alarms and locks, which rely on model electronics for advanced warnings and operations, home security systems have become incredibly specialised and hi-tech.
By choosing a home security system for yourself and your family, you're committing to staying one step ahead of burglaries and robberies. Plus, most modern home security systems are scalable, which can grow and advance, to match your home security needs.
Discover ERA Home Security
ERA has seen quite a few trends come and go as a valued security company for homes and businesses for more than 180 years. Throughout their time, they've also developed more than a few proprietary security features which make their locks and security devices some of the highest-performing in the world.
As our world continues to become increasingly technology-driven, ERA has also kept pace to develop security systems that leverage our current digital conveniences and machinery. Modern home security is now a fully-integrated and monitored system consisting of both electronic devices and wireless communications, as well as traditional mechanical security systems, such as locks, chains, and heavy-duty restrictors for doors and windows.
ERA's home security systems can be best described as a blend of mechanical and smart security products and measures with the strength and flexibility to fit various home security needs.
4 Crimes That Home Security Systems Significantly Reduce
Choosing comprehensive home security systems helps to reduce the number of potential crimes homeowners can face. With ERA's home security designs, clients feel a greater sense of ease and peace of mind, knowing they can rest and relax safely.
Some of the most notable crimes a home security system will deter are:
Trespassing: Lead to Higher-level Crimes
Stopping or deterring individuals or criminals from setting foot on your property is a crucial first step in home security. Simply by placing cameras and signs indicating that your property is being monitored, many would-be burglars may move on to a less guarded property.
Using a comprehensive home security system that monitors the outside of your home and any adjacent property makes it possible to be well aware of any suspicious activity as it is occurring, allowing you to take the necessary action. Equally, silent alarms can alert both you and the police that someone is on your property when they likely shouldn't be.
Break-ins: Loss of Valuable Possessions or Suffer Property Damage
If a criminal feels as if there are fewer deterrents to their actions, you and your home may become the victims of a break-in. Smashed glass, broken gates, and kicked-in doors all cost money to replace and can be time-consuming to fix. A break-in can also give a homeowner an impending sense of doom and dread, even after things are relatively back to normal.
Property and valuables can be fixed or replaced. People and their emotional well-being, on the other hand, are irreplaceable. That's why it's so important to have a complete home security system in place to stop criminals in their tracks.
Vandalism: Expensive and Annoying To Deal With
Some criminals are dead-set on making life hard for all those around them. Vandalism, for instance, is almost always a crime of opportunity and spite, in which rare items are stolen, just damaged, or destroyed.
These crimes often don't have a rhyme or reason and are often perpetrated by a younger crowd. Fortunately, a proper security system will deter these crimes and potentially identify the vandals. Security cameras can record much higher-quality footage than previously, and smart lock systems can provide early warnings to you or the authorities when suspicious activity occurs.
Theft In and Out of the House: Evidence Require To Catch Thieves
Losing valuables to thieves is guaranteed to leave a bitter taste in any consumer's mouth. Between the frustration and fear of a repeat attack, homeowners can feel violated and somewhat helpless following a break-in and theft.
With a complete home security system, though, these kinds of frustrations and fears can be quelled. Equally, modern systems are more capable of recording images and evidence of the perpetrators, helping to lead to the return of your valuables, as well as arrests made.
Is ERA Home Security Safe for Your Business or House?
As a home and business security provider for decades, ERA has developed a valued reputation and the products to back it up. Their innovative designs and rock-solid mechanical security systems, combined with modern technological advancements, help to offer customers superior safety options.
What are the Security Standards?
Throughout the UK, the British Standard is the national standard by which products and supplies receive ratings. Whether for technical performance or overall excellence in their field, this denotation indicates a product's superior quality, performance, safety, and public trust.
ERA products have regularly earned the title and quality listing of the British Standard for their overall performance and abilities to offer top-quality security and security products. Not only is the BS kitemark recognized by police and insurance companies as providing superior security, but criminals also recognize the difficulty before them when attempting to break into an ERA-protected property.
What Distinguishes Conventional Home Alarm Systems From Smart Security Systems?
Conventional systems usually feature an alarm or siren, which will sound when an intruder trips the sensor. Unfortunately, these systems were often wire-based and only made a big noise. Police weren't necessarily signaled; if savvy enough, the criminals could disable the system by cutting wires or smashing a control panel.
With a smart security system, the electronics are wireless, can be monitored remotely or by a smartphone or tablet, and automatically alert the police to any alarms being activated, whether silent or not. Smart systems can also capture higher-quality photos or video images, which can assist in discovering and catching would-be criminals.
ERA Home Security: Protection Is Now Simpler Than Ever!
With past conventional security systems, the set-up and wiring could take days and had to be manually checked by a security team associate, often once a month.
While it's always an excellent plan to test security systems, modern smart security systems regularly are often much easier and faster to set up, can be monitored digitally and by the homeowner, and can produce superior results for security purposes.
Realistic Home Security That Satisfies Your Demands
Whether protecting a small apartment or a multi-story house, smart security programs through ERA can handle all your needs. ERA's whole security systems are flexible for expanding or focusing on a specific security aspect.
Added Protection for Your House
Never rely on a simple lock to keep criminals at bay again. With smart security from ERA, consumers can create world-class home protection without hiring a security team or breaking the bank. By allowing for simple upgrades and add-ons at any time, consumers can design and use a security system that they have more or less designed specifically for their needs.
Beneficial Features of ERA's Home Security Systems
Choosing ERA for home security needs offers numerous benefits to consumers, including:
Burglar-resistant mechanical hardware- tested and accredited

Reliable British security- British Standard recognized

Best-in-class smart alarms- utilising the latest technology and equipment

Fully customizable security possibilities- designed to meet your needs

Mobile and remote monitoring and activation- keep track from anywhere

Complete home security- protection, both inside and out
London Locksmith 24/7: A Trusted Name in Home Security!
Whether looking to add or fix a lock, simply needing a locksmith for a missing key, or designing an entire home security system, London Locksmith 24/7 is more than capable of handling the job. We offer numerous services and are partnered with some of the best in the business regarding home and business security.
For all your locksmithing needs in and around London and the surrounding areas, contact London Locksmith 24/7 to get started. Our courteous and well-trained staff are ready to help you transform your security needs into a reality.