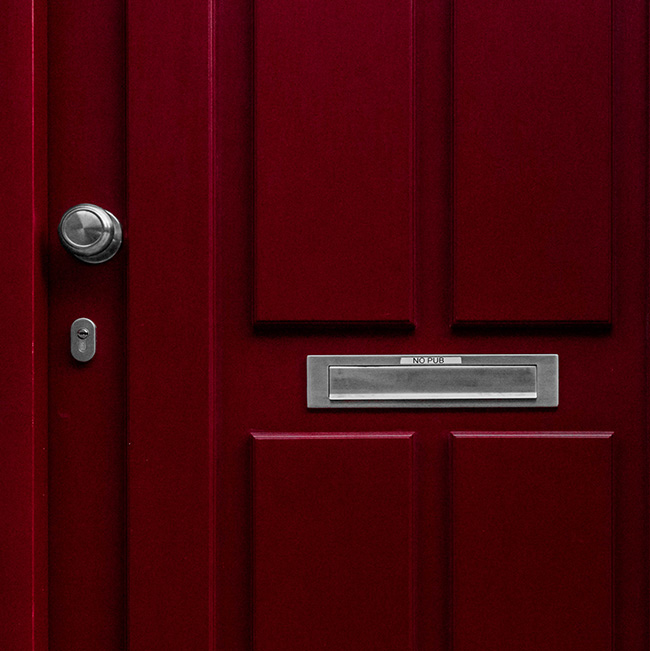 Door locks are one of the most important parts of our homes and are designed to keep us and our homes safe.
It can be confusing, however, trying to find the right door lock for you. They vary in design, style, and most importantly – cost. So, let's dive into the most common and most durable types of locks that won't break your budget.
Deadbolt
Deadbolts are the most commonly used locks on most residential homes, and they offer superior security. You can choose whether you want the lock to be a single, or double cylinder.
The difference between the two is in how you unlock it from the inside. Your single cylinder deadbolt can be opened with a key from the outside and the double cylinder requires a key from both sides.
You can get a high-quality deadbolt lock online for about $25.
Lockset
A good lockset doesn't have to put a dent in your budget. These are medium security locks but don't let that deter you. They're more than secure enough for your house or apartment.
They are often combined with a deadbolt and have 2 doorknobs – one that can be unlocked from the inside with a button, and one that needs a key to be unlocked from the outside.
You can get a quality lockset for about $60.
Mortise Locks
Though they usually come with a bit of a higher price tag than cylindrical locks, mortise locks offer more durability, strength, and resistance. They have stronger construction and components, and a convenient feature that releases both the latch and the deadbolt at the same time when you turn the lever.
They also come in a variety of different styles to fit any aesthetic.
You can get these locks for about $35 on Amazon.
Keyless Locks
Keyless locks offer you advanced security, and you can most often find them on cars. However, they are becoming more popular with home and business owners.
You can open keyless locks in a few different ways: by using an electronic card reader, wirelessly with a remote, or by a keypad.
Some keyless door locks are compatible with garage door openers and can be connected to your home security system.
They come at a higher price point, but you can find high-quality keyless locks for under $200. Your initial investment will be worth it.
Home security is nothing to be taken for granted, and it starts with the basics – door locks. Each lock has its pros and cons, so do your research before you make your choice. For help with your new lock installation, reach out to24/7 London Locksmith today!