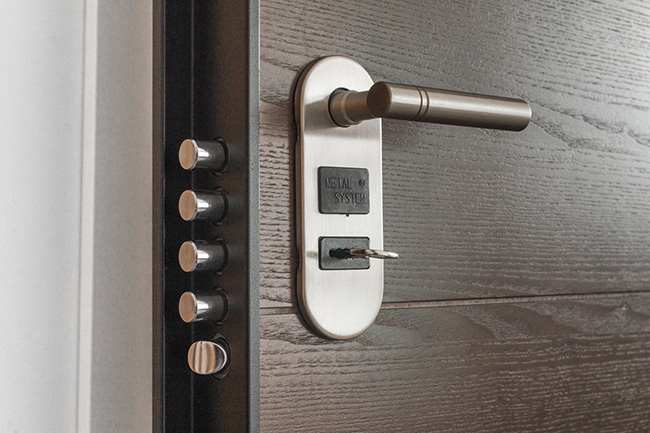 For a while now, we've been using technology for surveillance systems, remote monitoring, smart cameras, and more, but until recently we relied on our simple keys and locks to keep our homes safe from intruders.
However, 2023 is bringing many changes to the world of door locks and home security.
Smart Door Locks
Smart door locks use cutting-edge technology to keep us secure. Most of them can connect to your home automation system and can connect with your other home appliances and devices, such as Alexa for example.
Most smart locks offer phone apps that have a variety of different features. Some let you add permanent and temporary users. Some allow you to set an access schedule for specific dates or times.
So, be sure to check out some smart door locks that can make your life easier in 2023.
Keypad Smart Locks
For a keypad smart lock, you need a pin code to unlock it. With some, you can add different pin codes for different residents of your home so that you can know who's coming and going and at what times.
You can also choose a combination lock that uses keypads and deadbolts, where you can add a knob or a handle-set.
Wireless Smart Locks
Wireless locks can detect your presence by using Bluetooth in your phone or a key fob. They offer you higher security by unlocking your door when you're in the proximity of your smart door lock.
With a key fob, you don't need apps and you don't need a smartphone. You simply touch the lock with your key fob and the door will unlock.
A Bluetooth-enabled lock, however, senses when you and your phone are within a specified distance from the door, then it automatically unlocks.
Wi-Fi smart locks have a few features that Bluetooth-enabled locks and key fobs don't. For example, you can check in real-time whether your door is locked or not.
Geofencing
With wireless smart locks, you have the feature of geofencing. This means that you can set up a perimeter around your house that uses your phone's location services to let the smart lock know where you are.
Once you are outside the perimeter, the door will automatically lock, and you never again have to worry about whether you've locked the door or not.
Fingerprint Lock
As the name implies, to open the door with this type of lock, all you need is your fingerprint. This offers you high security, as all fingerprints are unique and very difficult to fake.
Smart locks offer you high security and peace of mind. They will make your life easier and much more convenient. For assistance installing your smart lock, reach out to 24/7 London Locksmith today!