There are times when you are going to do an internet search such as 'Emergency Locksmith near me.' However, you should make sure you do your due diligence first. Here's some information on what to consider.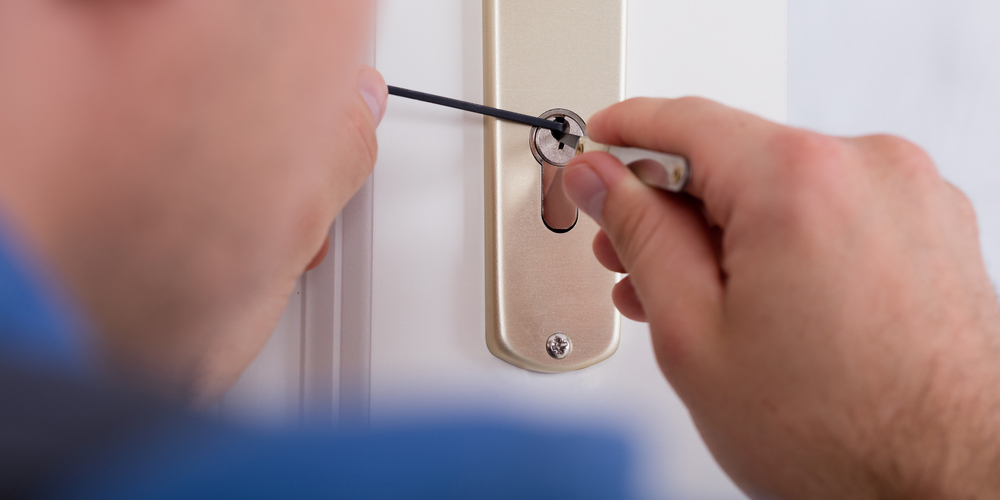 24 Hour Service
Emergency services from a locksmith are the kind that will not help you all that much if they aren't available around the clock. After all, you never know when you're going to experience a problem that will require a solution right now. It's common for people to lock their keys inside of their house accidentally.
If this is happening, you are going to make sure that there's a 24-hour locksmith service available to help you out. You don't want to call them up and realize that they don't have what you need or are not rendering service at odd hours of the day. Or, perhaps, there's only an answering service instead of someone who can send a locksmith out to you immediately.
Type of Emergency
Make sure that when they call themselves an emergency locksmith service provider, they live up to that name. They should be available round the clock to fix automobiles lock problems, burglary repairs, and situations wherein you are locked outside the PVC doors or windows of your home or office.
London Locksmith is available 24/7 to help you out in any and every kind of lock emergency at your residential area or workplace. Talking about emergencies, it is equally important to make sure that the emergency locksmith specializes in repairing all kinds of locks. An expert locksmith will be able to handle tactfully and resolve specific problems with ease.
Area Of Operation
Make sure that the emergency locksmith service providers can deliver service within 30 minutes of registering the complaint. They should operate at your location to ensure a quick resolution to the problem.
London Locksmith, a 5 star rated locksmith service provider, has a mobile team that operates at all the locations of Greater London and the significant outskirts of London such as Harrow, Romford, Hounslow arriving at your address in less than 30 minutes.
Speed
Another important consideration is how quickly they will be able to send someone out to you and how quickly they will arrive. You hardly want to wait around for hours because they were sleeping or they were so far away that you have to wait.
It's essential to check the place that you decide to go with to see how long it's going to be. This is also something that it's a good idea to check for in reviews as well. You can also check on the site or even ask the service directly whether they will guarantee a specific time.
For example, some emergency locksmiths near me say that they can get to your place in less than 30 minutes. The London Locksmith, 24 Hour group, says this, for example. Our team of professionals will be at your location in less than 25 minutes and will make sure the lock is no longer an issue, no matter the time of the day.
Warranty
Also, go with a service that provides a solid warranty on the work. Ideally, this should be an entire year like the London Locksmith group. Our extensive range of British locks comes with 365 days of warranty. You don't want to have the work not hold up as this can cause all sorts of additional problems when it comes to something as crucial as your locks.
Professional Experience
Another thing to double-check for is that the locksmiths that you hire have plenty of experience. You don't want technicians that haven't dealt with your exact problem a hundred times before. It could quickly become a disaster. Get assurances that only experts will be working on your locks, especially knowing they have experience with the exact lock and situation involved. The London Locksmith professionals are qualified and hold extensive experience in resolving different locking scenarios successfully.
Insured
We will always recommend you to hire an insured locksmith. Why? Because they are reliable and reputable and are only employed by companies that hold a reputation in the community and industry. An uninsured and uncertified locksmith might not necessarily have the right tools and knowledge to work around different lock problems. But insured locksmiths are adequately trained. From installation, repair, and replacement, an insured locksmith will guarantee a work that will last for years to come.
Furthermore, it is essential to note that lock installation, repair, and replacement can be a tedious and complicated job. It might lead to accidents or mishappening, leading to damage or people sustaining injuries. All locksmiths at London locksmith are insured. An insured locksmith will take responsibility for the accident and compensate for the damage done. An insured locksmith will keep you covered, giving you the much-needed peace of mind.
Rating
Check any place that you're considering for its reliability and rating on various review sites online. Ideally, you'll go with a locksmith service that has five stars, such as the London Locksmith group. It's also a good idea to check as many review sites as you can, such as Yelp, Google, and many others, for different types of information. While browsing for the right locksmith, you can always ask for a client list to get direct feedback, and if they have a website, make it a point to check out their testimonial section. And then make a well-informed decision.
Confirm that they are as available, speedy, and reliable as they claim they are on their website. You can go through all the reviews to see how people think about each place you're visiting to get a sense of their criteria.
Versatility
It also helps to check to see what kind of general services they have there to get everything done that you need to get done. For example, you may need to be concerned about specific doors and locks on their site.
It would be helpful if a company has the capability of doing multiple different kinds of jobs as well, including auto jobs, residential, commercial, and whatever else. Without the right versatility and background, you can't be as assured they know how to get into your house carefully and without any further problems.
Credentials
You'll want a place that has been vetted by the police to make sure that everyone on staff has a reputable background. Police vetting ensures that the locksmiths employed for your job are reliable and will conduct their work with compliance and integrity. Make sure they have locations under 30 minutes from you, and that they are available around the clock.
You'll want to see that they have the proper credentials and papers on hand to prove that they are who they say they are.
Other Considerations
It's essential to try to go with a group that can get you immediate assistance. But also that they can do so with the latest technologies available. They should be able to promptly suggest the latest technology solution to the problem and implement it with equal effectiveness. Combining that with a decent warranty, like a year-long warranty, is also going to be necessary. Getting all of these together is an integral part of what you can do to make sure that you get the service that you want.
You are also going to want efficient locks that are brand new if you have to replace them after an emergency. You're going to want multiple keys for any replaced lock after such a case as well. A company that will give you upgrades on request as a matter of routine is also a critical factor when considering a locksmith in London.
Additionally, check and compare the prices offered between the different companies to ensure you're getting the service at an affordable cost. It is essential to know whether the locksmith service will charge on an hourly basis, or the cost will depend on the complexity level of the tasks.
Also, check that they provide emergency services. Ideally, you should be able to purchase a ten-minute service if it's a quick fix. This is often the case with emergency services, after all. Please make sure that the company has adequate insurance and that they work with other companies that have decent insurance as well, such as those that provide locks.
Getting Help
In the end, you need to make sure that you call the best Emergency Locksmith near you, and that is going to be London Locksmith 24h. Don't hesitate to go ahead and contact them as soon as you can to fix your problem quickly and efficiently. This company has every single one of the criteria you are looking for in a locksmith company at the highest level.
Emergency Locksmith Near Me Overview
If you're searching for an 'Emergency Locksmith service near me,' know that we will fit all of your requirements. Call or visit LondonLocksmith24h.co.uk today!