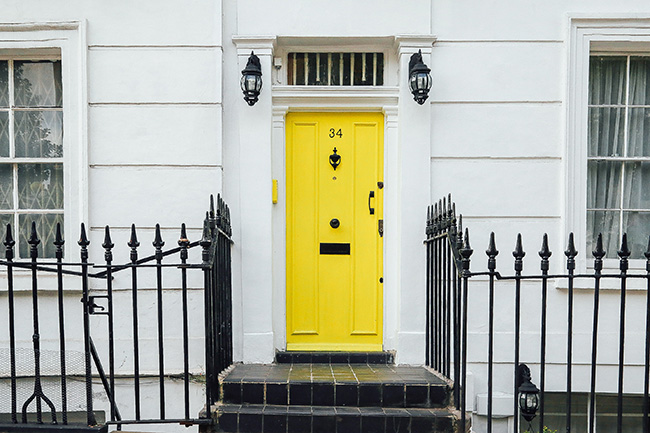 Home burglaries are a looming thought in any homeowner's or renter's mind. At least a third of home burglaries happen through the front door. Many people think that windows and backdoors are their greatest weaknesses, but this is actually not the case.
This is why it is important to secure the front door as much as possible and this means buying and installing a quality security door accompanied by a good security lock.
This will make it almost impossible for burglars to break in and even if they could, it would take them a long time, which increases their risk of getting caught.
Steel Security Door by L.I.F Industries & Abloy Protec
The Steel Security Door by L.I.F Industries is primarily designed for all other applications rather than for the front door. The standard color is gray and it is completely made out of galvanized steel, which guarantees sturdiness.
These doors are massive and have a solid steel construction. If you need heavy protection, this is the right choice, as they could stop a tank.
They can be installed in drywall and masonry constructions. Combined with Abloy Protec security locks, you can get foolproof protection. These locks come with an anti-pick system and have an authentic rotating disk protecting them from bumps.
These locks have enormous key spaces and there are millions of combinations for potential keys.
Solstice Home Design Door & Robo Key System
If you are looking for better looking and more functional doors, then look at Solstice Home Design Line. Even though their security performance isn't on the level of some other doors, they can be installed basically anywhere and look great.
They are made of steel and have an interesting pattern and there is a variation with glass inlays that don't jeopardize security.
What these doors lack in security you can make up with a Robo Key System lock that offers simplicity, pick resistance, and reliability. These locks have a flexible dialer, which makes them ideal for custom applications and an amazing security solution.
Grisham Tuscany 555 Door & EVVA MCS
The Grisham Tuscany 555 series doors are built with an emphasis on storm protection, weatherproofing, and water protection. This door has a Z-bar frame that is good for storm protection and beats most mounted doors. Additionally, they have a countered felt lining that provides sound dampening and insulation.
The EVVA Magnetic Key System is a perfect addon to Tuscany 555, making key duplication near impossible and featuring a mechanical slider and advanced magnetic security system. They are completely pick and bump resistant and they can be keyed to be used with the same set of keys.
These are some of our suggested combinations, but you can combine any of these doors with any of the lock systems you like. With quality solutions, your level of security will always be high. For the most secure lock installation, reach out to 24/7 London Locksmith today!