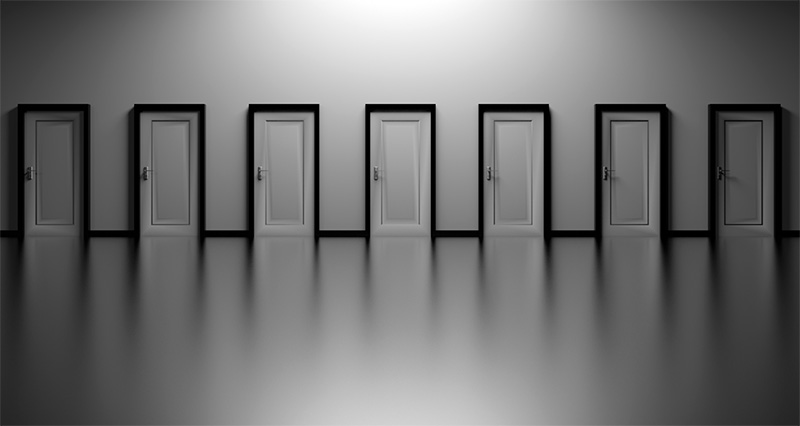 Whether you're looking to reinforce your old front door or buy a completely new one, our earnest advice to you is not to settle for less. Remember, entrance doors are much more than an appealing adornment that increases the aesthetic value of your home – they are also your first line of defence.
You can opt for the most attractive one if that's important to you, but only if it provides the right amount of security. The entrance door is the ultimate safeguard against burglars, which means that there's only one question you need to be asking – which doors are the safest and what features make them safe?
These are the answers you're looking for:
What Features Ensure Front Door Safety?
There's a distinctive set of features that separate safe doors from average ones. If you're looking for max security for your home (and you should), the following characteristics are considered the most reliable by experts and homeowners alike. Don't stop looking until you find the door with all of them.
No glass near the doorknob
Made from solid material
Includes a strong deadbolt
Steer clear from doors with glass near the doorknob – they might look gorgeous, but they aren't a big obstacle for burglars. Basically, anyone can break the glass panel and open the door from the inside. The solid materials you're looking for are steel and hardwood, both being very durable and resistant.
As for deadbolts, the strongest ones are Grade 1 quality and boast at least a one-inch-long throw bolt or latch. A metal strike plate on the outer part of the lock provides an additional layer of security, even though it more expensive. But you can't really put a price tag on home safety, can you?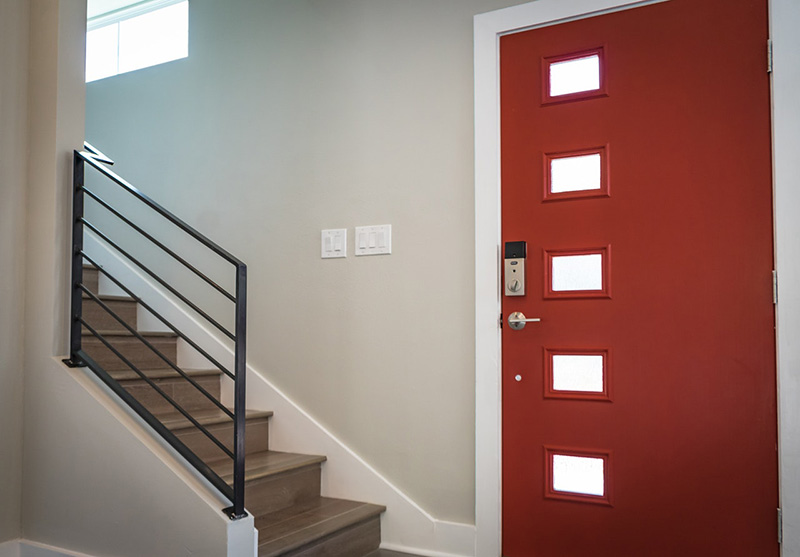 Using these criteria, we've conducted research and compiled a list of the safest doors available on the market:
Prime-Line Products – Woodguard Steel Security Door
This steel-framed door is both aesthetic and extremely safe, though it comes without a lockset (you'll need to buy it separately). There's no glass anywhere, only 24-gauge perforated steel mesh (very strong and durable) and a thick outer layer made from pine wood. It's gorgeous and foolproof.
Titan Sliding Patio Security Door with Meshtec Screen
This innovative screen door design is not only among the safest ones on the market but it's also multifunctional. In terms of material, it relies on stainless steel woven mesh to provide security. As for its other features, it blocks UV rays, keeps insects out, and is great for covering sliding glass doors.
A budget-friendly alternative we really liked is Steel Security Commercial Door by L.I.F. Industries, so feel free to check them as well. Whichever you choose, leave some money on the side and have your new front door installed by professionals. One loose screw and it might not be as safe as you'd hope.
For help with all your home security locksmithing needs, reach out to 24/7 London Locksmith!