There is a wide variety of locks to pick from, leaving you to ponder which is best for your home's many doors. Having reliable  Chubb Security Locks on your doors is essential, whether you choose the newest smart locks or stick to tried-and-true deadbolts. Locks on patio doors are just as important. Meanwhile, locks on internal doors, such as those leading to the toilet and the bedrooms, are essential for maintaining personal privacy. Below, you'll find a comprehensive reference to the various door types used in homes and information on the many door lock sets available.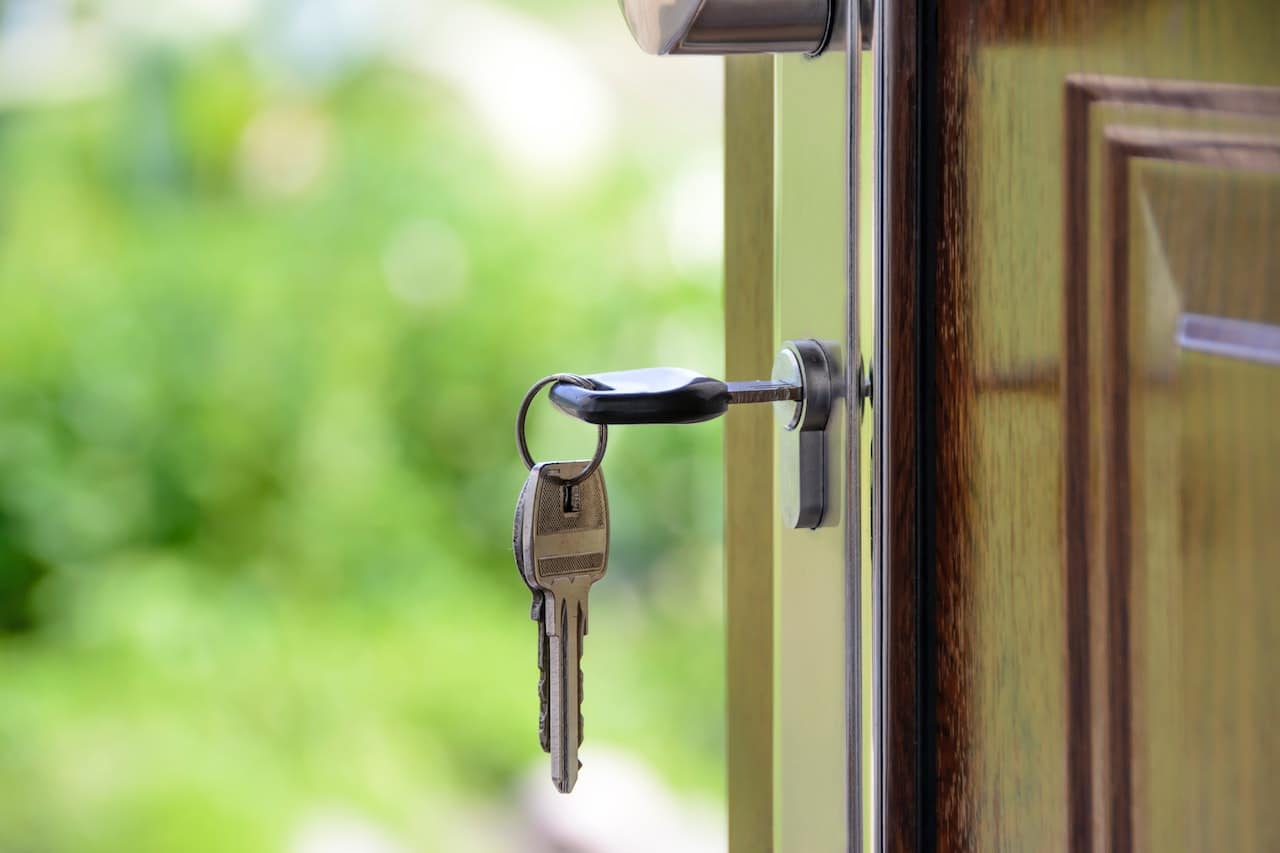 Types of Door Locks
Multi-point Locking System
The door incorporates a multi-point locking mechanism that latches into the door frame and is actuated by a key. Typically, at least three, and sometimes as many as five, bolts will engage into the door frame when the lock is turned to the "lock" position. 
Using a key, you may lock and unlock many doors simultaneously. 
How a Multipoint Lock appears 
The key fits into a euro cylinder lock to activate the mechanism. 
Classifications of Doors 
UPVC and composite front doors, along with French and Patio doors, are typical examples of door types that use multi-point locks. 
Commonly installed on UPVC and composite doors, but also compatible with wood and aluminum. 
Commonly Used Door Style For 
The following entryways include multipoint locks. Typically, a front door faces the outside of a building. 
Pros of Having it:
Having a multipoint lock installed on your door has several benefits, including: 
Multiple locking points make the door more difficult to force open, and cylinder locks can be keyed alike, reducing the number of keys needed to lock and unlock a door. 

Cylinders may be swapped out for new ones or upgraded to higher quality standard units with little effort. 
Disadvantages 
These are some of the drawbacks of a multipoint lock: 
It's possible that the door won't be securely locked if you don't know how to use the locking mechanism. 

Standard door locks double as a night latch when closed, allowing for simple egress while the building is inhabited; however, this feature is rendered useless if the handle is not lifted and the mechanism is not double locked. You should, however, be aware that there are a few alternative ways of double-locking these sorts of

 

Chubb Security Locks,

and get familiar with the correct procedure. 
Keyless Locks with Multiple Points of Access One and Only Locking Cylinder. Even though it's convenient, having only one lock cylinder means fewer breaks.
When used to properties with many occupants 
A thumb turn cylinder must be installed on multi-family buildings, such as apartment buildings or houses divided into many units, to facilitate quick and straightforward exiting in an emergency. 
Helpful Advice 
Your insurance policy may not compensate you when suffering damages due to a faulty locking system. 
Security device for exterior and interior doors and, on occasion, other types of doors 
Euro cylinder locks are often seen on uPVC and composite doors, although they can also be found on mortice deadlocks and sash locks for wooden or aluminum doors as part of a multi-point locking system. 
Euro cylinders are frequently used as a lock mechanism in today's new homes. 
Common Door Types That Feature a Euro Cylinder Lock 
The external, or front, the door is a standard feature of residential buildings. 
Common type of residential back door located in the backyard 

Internal doors Are not as widely used as internal locks in houses but can be used in companies, schools, and hospitals. 
Advantages 
A euro cylinder lock's benefits include the following: 
Lock snapping, drilling, bumping, and picking may all be thwarted with the proper hardware. 

These locks are simple to use and can be swapped out for more robust models with no effort. 

Keyed-alike and master-keyed options reduce the need for duplicate keys. 


Disadvantages 
Your door's sole drawback if you install a euro cylinder lock is: 
The lock will be vulnerable to lock snapping and other types of assault if the proper security standard is not installed.

Lever Mortice Deadlock
Mortise locks are different from knob locks and through-the-door locks in that they are fitted inside the hollowed-out portion of the door. The benefits and downsides of mortise locks are unique due to their unconventional installation and functioning. By learning their benefits, find out if mortise locks are the appropriate choice for your doors. 
Mortise locks have many benefits. 
Mortise locks increase safety since they are installed directly into the door, making them far more difficult to force open than standard cylindrical locks. As a result, even with a crowbar, a lot more power is needed to open the door, keeping your home safe. You may also get mortise locks with a dual cylinder, which prevents the lock from being picked since it allows the door to be locked from the outside and requires a key from the inside and the outside to be used. 
Size: Mortise locks may be found in a broad range of standard sizes, allowing for simple alterations to fit any door. Directly fitted cylindrical locks onto a doorknob often come in a standard size that may seem out of place on doors that are not standard. And unlike conventional locks, the size range lets you put more visually striking faceplates on your doors, giving your home a more personalized look. 
Despite being more of a subjective benefit, mortise locks' visual beauty is a significant selling point. Mortise locks are more versatile than standard cylindrical locks and may add a classic, vintage look to any door they are fitted in. 
Drawbacks
Mortise locks are more expensive and time-consuming to install since they require hollowing out a portion of the door. The price of the lock may increase as a result. Mortise Security Door Installation cannot be placed in all doors because of the thickness requirement of the installation method. 
Lock replacement is more costly than lock repair because the old lock must be dismantled before the new one can be installed.
Rim Automatic Deadlatch with Key-locking Handle 
The critical locking cylinder, into which you put your key to unlock the door, is situated on the door's exterior, and an automatic rim deadlatch (nightlatch) is installed inside the door. Deadlatches, also known as Nightlatches and Yale Locks, are widely available. Keyed rim cylinder locks that allow locking and unlocking from either side. Your door's existing lock(s). Both a mortice lock and a nightlatch are typical additions to a door. 
Types Of Doors 
Doors made of wood or other materials like glass panels will have deadbolts (also known as "Nightlatches"). 
Common Door Style Used To 
The following varieties of the door often have a deadlatch (sometimes known as a "nightlatch"): 
A common feature of residential buildings, the front door opens outward. 

A popular type of residential back door located outside the house 
Advantages 
There are several positives to installing a deadlatch (nightlatch) as your door lock: 
Intuitive Design 

Automatically

 Chubb Security Locks

after being closed Disadvantages 
Using a deadlatch as your primary door lock has certain drawbacks: 
To increase the safety of your door, you should install a mortice lock or another type of lock unless you already have a BS 3621-night latch. 
The Distinction Between Rim and Mortise Locks 
Rim locks are mounted on the door's surface, whereas Mortice locks are installed along the edge. 
Helpful Advice 
To increase your door's safety, you must install a Night Latch that meets British standards. 
Get to Know Which Type of Lock Is Right for Your Door!
Thanks to our helpful instructions, you should now be able to distinguish between a mortice lock and a multi-point locking system. It might be challenging to choose which  Security Door Installation is ideal due to the wide variety of options available. Make sure you're obtaining a reliable lock whenever you buy one, whether it's for the front door, the back door, or the restroom. Lock types, characteristics, and applications are all explained in this handy reference.